BLOG Website Must Haves for a B2B Company
Website Must Haves for a B2B Company
POSTED BY The Prim Pack | Oct 20, 2021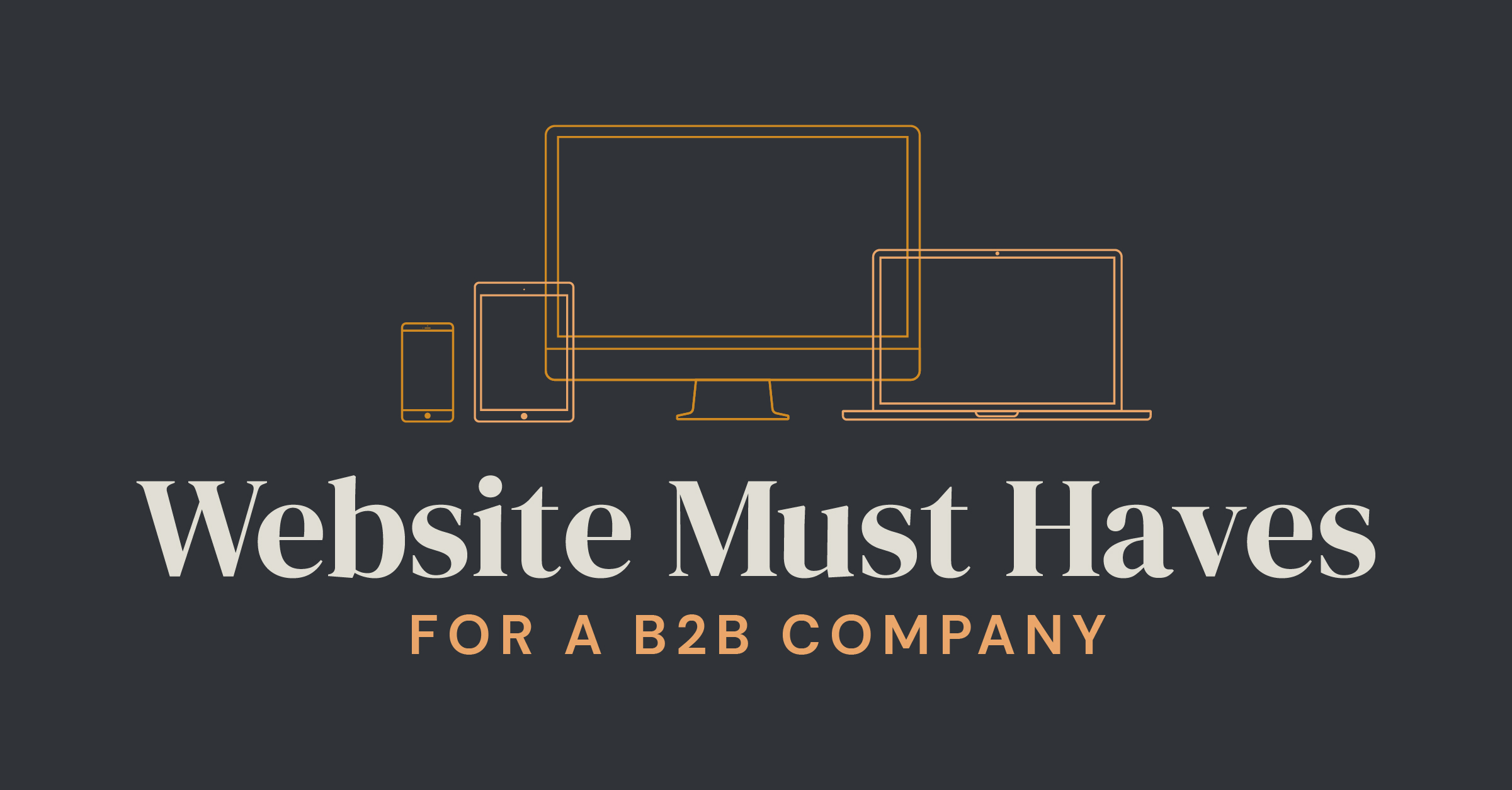 Having a website is no longer optional. It's an absolute requirement – not just for building a strong online presence but also for initiating a relationship with potential customers. Prospects are far more likely to visit your website than to call your office number. This means a well-designed website is foundational to your company's growth and success.
This is true for all businesses, it's especially true for B2B companies. Because of the process, cost, and commitment involved in working with your business, your website needs to be perfectly set up to meet the needs of your prospects and support them in their decision making process. We're here to help you build a website that will meet those needs and earn the confidence of new customers.
What Makes a B2B Website More Unique?
All websites share similar purposes: they function as your online office or home base, they serve to address the most common questions prospects have about your company, they offer content that explains the solution you offer and what sets you apart, and they should generate leads. While these things are true for all websites, they become much more complex and nuanced for a B2B website.
When you are marketing directly to consumers, the following things are generally true: the price point is lower, the purchase is a one time commitment, and the stakes aren't quite as high (if you purchase a $30 sweater from a clothing company, the loss if you're dissatisfied is pretty minimal). For a B2B company, however, all of these things are flipped:
Your customer is another business, not an individual. Multiple people are involved in the decision making process.
Budgets and costs are higher, which can increase the length and intensity of the buying process.
Most often, customers commit to your business for an extended period of time (six months, a year, etc.).
This makes it even more critical that you get your website right. If your website doesn't include the right components, you can be sure you won't meet the needs of your prospects and earn their trust as customers.
What are Must Haves for a B2B Website?
Some of the things you need for a successful B2B website are obvious, like a well coded backend, a strong SEO strategy, and a functional design. But there are certain things that are critical to a successful B2B website.
Clear portrayal of your brand, service, and the solutions you offer. Don't make your prospects click half a dozen pages to finally realize what makes your B2B unique and necessary. Communicate about your

brand

right on your homepage in language that your customers would actually use. This will require you to address the actual solution you offer as much as (or more than) your product or service.
Address every stage of the buyer's journey. Choosing to work with a B2B company takes so much more consideration than with a B2C business. This means that the prospects who come to your website will do so at a variety of stages of the buyer's journey. Some will be in a consideration or research phase, while others are deliberating between your company and your competition. You have to know your

customers inside and out

so that you can provide them with content that addresses each stage of their decision making process.
Resources that are valuable and helpful. Part of supporting your prospects at each stage of the buyer's journey is providing content that is intentional and informative. This can be a blog post, video, or content offer like an ebook or guide. The point is that your website needs to offer content that helps prospects make a decision.
Testimonials and examples of your work. Every prospect will want to see examples of your work at some point in their buyer's journey, so make these clear, easy to find, and appealing. Prospects also want to hear what other customers have to say about working with your company, so make sure

reviews and testimonials

are accessible on your website. If you have the means for it, videos do incredibly well here because they can capture necessary information while also offering visual proof of your success.
Easy access for communication. Your prospects are going to have many questions as they come to a decision about working with your company. Make it as easy and painless as possible to communicate with you. Offer a chat feature on your site, or highlight your contact form. You want prospects to know that

your company will always be there

to support their work and meet their needs.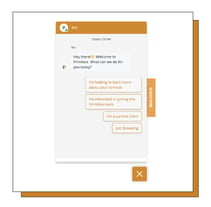 Robust analytics. If you cannot evaluate how each aspect of your website is performing, how can you hope to improve and grow? You have to be able to see where your site visitors are spending the majority of their time, issues they might be having with pages loading, and where they are immediately bouncing. Analytics allow you to keep track of these things and have a high performing B2B website.
Is Your B2B Website Agile?
Here's the thing about all of these "must haves": they are completely pointless if your website isn't agile. This means that your website can adapt, pivot, or change in order to meet your prospects' needs.
If the past 18 months have taught us anything, it's that your business has to be prepared to readjust instantly. There are things that could happen tomorrow that could instantly disrupt your service line, supply chains, or offerings. The only way to have a website that is prepared for anything is by using a development method that is meant to be agile, or growth-driven. Enter Growth-Driven Design, the only method we use to build websites for our customers.
We would love to meet with you and hear more about your B2B company, your customers, and your needs in order to build a website that is ready for anything your prospects (or the world) can throw at it. Ready to get started? You know the drill.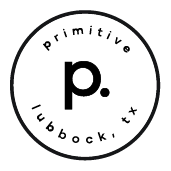 About the writer, The Prim Pack
I'm Buffy the Bison! When I'm not strolling through the plains of West Texas, I am proud to represent Primitive and the digital craftsman it is home to.