BLOG How Web Design Helps Business Growth
How Web Design Helps Business Growth
POSTED BY The Prim Pack | Mar 11, 2022 In the year 2022, it's pretty rare to find a healthy business that doesn't have a website. However, not all of these websites are created equal. You don't have to spend much time on the internet before you find a website that is less than stellar.
We've all encountered these websites, and we've all found them less than desirable – and very few of us have the patience required to wade through them. But the reality is that a poorly designed website does more than annoy your audience. It could actually impact your business's ability to grow.
Just what does a well-designed website have to do with business growth? We answer that and more here.
Web Design and Business Growth: What is the Connection?
Imagine if you entered your doctor's office, only to find the floor covered in trash and candy wrappers, no receptionists to check you in, and a sticky substance all over the waiting room chairs.
You probably wouldn't feel very confident about using this doctor for any of your health needs.
Your website serves as your online office or home base for your audience. And when it's poorly designed, it impacts your audience in the same way as it would to walk into a physical office that is completely cluttered.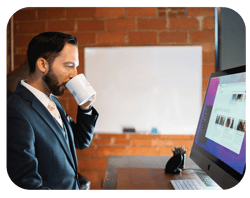 Here are a few of the ways a strong website design can help grow your business.
Create a strong first impression. Just like a nice office space, a well-designed, easy-to-use website creates a first impression that leaves your audience wanting more.
Keep users on your site longer. When your site functions well and is appealing, users are more likely to spend more time on it. The more time they spend on your website, the more engaged they will be with your brand, and the more likely they will be to become a customer.
Build consistency and trust. When a visitor comes to your website and sees that it is well designed, that it is easy to use and functions well on any device, you help create a

consistent brand presence

and earn trust with your audience.
Position yourself as a brand expert. So far, we've talked about the design and usability of your website. But the content on that site and how it is displayed is also critical. It helps demonstrate your expertise to your audience.
Earn new customers through strong SEO and a lead generation strategy. Your website doesn't just exist to look pretty. A well-designed, high-functioning website that also uses an intentional keyword strategy will perform better in search. This combined with an on-site strategy for

generating leads

on your website helps you turn visitors into customers.
What are the Elements of a Well-Designed Website?
Now that it's pretty clear the role that your website plays in business growth, let's dive into some of the elements that make up a strong website.
Appealing design: You've probably heard the saying that you should never judge a book by its cover, but that just doesn't apply to websites. When a visitor comes to your website, they are more likely to stay on the site if your design is appealing. And the longer they stay on your website, the more likely they are to become a customer.
Functionality: Is your site easy to navigate? Are things pretty easy to find, or do users have to search to find what they are looking for? Have you made good use of white space to help draw attention to where you want users to focus?
User experience: It's not just enough for your site to look good and be easy to navigate. You also need to create a positive

user experience

for your site visitors. If possible, include a home page video that quickly and clearly shares your vision for your company. Test your load times often so that users aren't forced to wait for pages to load.
Responsive design. It's a given that your audience will be using your website on a mobile device. Make sure your site has a responsive design that will show up well regardless of which screen it's viewed on.
Helpful and insightful content. Your website needs good content to serve visitors well. This content needs to address the needs of your prospects and customers, demonstrate your expertise, and use specific

keywords that your audience uses

as they search for the solution to their problems.
Build a Website That Grows Your Business
In today's digital age, it's not difficult at all to find dozens of companies that claim to be experts in building an exceptional website. But a closer look reveals that they have little to show to back up those claims.
On the other hand, our team has built hundreds of websites. We use a method called Growth-Driven Design. Instead of waiting months or even a year for your website to be built, we build your website in stages. At each stage, it is completely functional and agile. This allows you to build exactly what you need right now. Ready to see how we could serve you? Let's get started.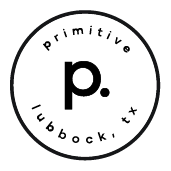 About the writer, The Prim Pack
I'm Buffy the Bison! When I'm not strolling through the plains of West Texas, I am proud to represent Primitive and the digital craftsman it is home to.