BLOG Q&A With a Digital Strategist
Q&A With a Digital Strategist
POSTED BY The Prim Pack | Feb 24, 2021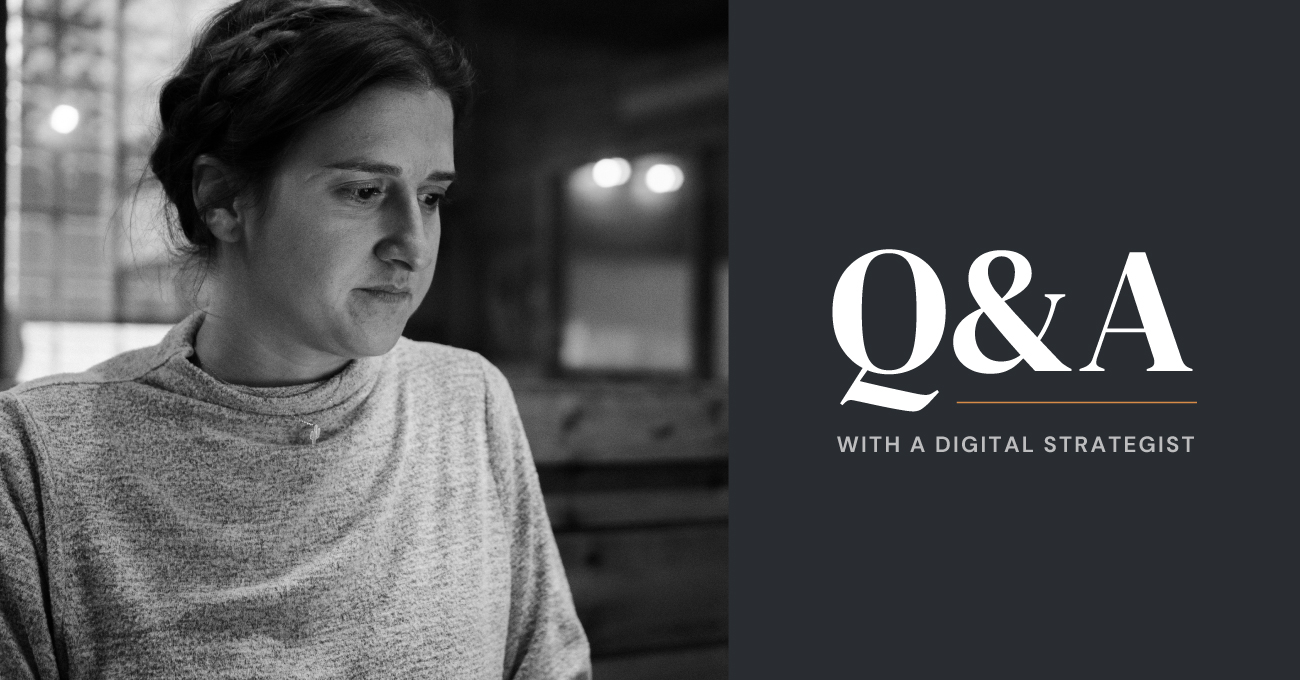 Digital marketing is a huge aspect of what we do at Primitive. We've had the opportunity to work with dozens of businesses and companies, and we've had the pleasure of helping them generate leads that become customers. But none of that would happen without our team of people, particularly our Digital Strategist, Brooke Barnes. While she's affectionately known as an Elder Millennial around our Slack channel, she's an absolute ninja when it comes to navigating digital waters. This week, she answered some of our questions about digital marketing, her role, and how she thinks businesses can get the most out of their work with a digital agency.
Which tools or software do you use on a regular basis in your work?
There are so many! The primary tool I use on a regular basis is HubSpot. Their Marketing Hub Software is a game changer. I can manage social media, lead generation, digital advertising, content marketing, email campaigns, and reporting within a single tool.
In addition, I use a range of tools to accomplish specific projects. So, for Search Engine Optimization research and competitive analyses, I go to SEMRush. For client reports and overall retainer tracking, I use our very own client portal, which I love!
What is one aspect of digital marketing you consider an absolute must for any business?
Honestly? It depends on who you're trying to reach and what you're trying to achieve.
Goals, audience, and focus drive this decision for me. If you want to elevate your existing brand presence and engage a community around your brand, you must have an aggressive social media strategy. If you're trying to reach more people or expand into new markets, your primary focus may be website, search engine optimization, and digital advertising. If you aim to keep your current customers loyal and want them to come back to your brand time after time, email would be an absolute must for your business.
It's also really important to take a holistic approach to digital marketing strategy. Each aspect is powerful in it's own way, sure. But, it's when each aspect works together that the real magic happens.
Why is digital marketing such an investment?
To start, there are many moving parts: social media, advertising, email, website, SEO, content development, the list goes on. Laying a digital marketing foundation takes time and it doesn't hurt to have a healthy budget.
Once you have that solid foundation, the moving parts start to work together and build upon each other, delivering a return on that investment.
Unlike traditional marketing or outbound sales, digital marketing provides a clear return on investment. You never have to wonder where a visitor or lead has come from, because you're able to track their journey from the beginning.
How have you seen clients benefit from digital marketing?
Many of today's consumers are looking around online for a while before committing to a purchase. We're focused on helping our clients meet their audience where they are and put their brand's best foot forward in each interaction.
I've seen clients elevate their brand presence by giving people a consistently great experience at every touchpoint – from a tweet to an eBook.
I've seen our team leverage brand presence to generate new leads for our clients. And then, we've been able to implement automation to save time and eliminate friction in the sales process – ultimately driving new customers for our clients. It really is exciting to see!
Can you give a spark notes version to your process for building out a digital strategy?
For sure! I start by thinking about my clients' business goals for the whole year and then break it down into quarterly goals that will help us make progress throughout the year.
With goals in mind, I look at previous data. This helps me identify which strategies worked before that we can build on, areas we want to improve upon, or things we should abandon. I also use data to see if there are any seasonal trends we should be aware of.
Next, I use the data to allocate our budget and develop campaigns we plan to execute over the quarter. From the beginning of the year to the end, our focus is on how we can achieve our clients' goals.
What should businesses know about working with a digital agency?
As with any relationship, communication is key! Good communication will lead to good results. To facilitate this communication, make sure you've connected your agency with the right people in your business. That way, there are no bottlenecks for the flow of information, and both sides are able to work together without any hangups.
On that note, what advice would you give business owners about hiring a digital agency?
Before you decide to hire a digital agency, you need clearly defined goals. What are you hoping to accomplish with digital marketing? And how much time and money are you willing to commit?
This will help you determine what kind of digital agency you need. That's right – there are types. Some agencies are full service, while others are more specialized.
Even if you don't use every tactic in a full-service agency's toolbox, there's opportunity to grow the partnership. As you start to see results, they'll be able to help you define and reach the next goal.
One thing I've seen go haywire is too many partners to handle pieces of your strategy. It can get messy – quick. I'd try to avoid that, if you can, by working with an agency partner that handles every aspect of your digital strategy.
Interested in learning more about how our team can help you achieve your business goals? Set up a free consultation that allows us to learn about your company and your needs and help you identify the goals that will grow your business. With any luck, you might just be working with Brooke herself.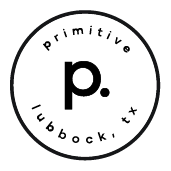 About the writer, The Prim Pack
I'm Buffy the Bison! When I'm not strolling through the plains of West Texas, I am proud to represent Primitive and the digital craftsman it is home to.