BLOG Social Media Essentials for Financial Services
Social Media Essentials for Financial Services
POSTED BY The Prim Pack | Feb 10, 2021
In many financial firm industries, the stakes are high, trust is imperative, and the balance between the two is delicate.
And that's all without adding the extra element of social media marketing into the mix.
However, according to Hootsuite's Digital 2021 report, 15.5 users join social media every second. That figure in and of itself represents an almost bottomless supply of potential for your financial firm. Even more encouraging, though, is that the Putnam Investments Social Advisor 2020 Study revealed 74% of financial firm advisors in the U.S. who used social media for business either initiated new relationships or onboarded new clients.
So, is social media marketing for financial advisors and firms a necessity?

We say, "Absolutely."
Three Fundamental Reasons You Need Social Media Marketing
Now, we might have answered the superficial question as to whether or not financial firms should adopt a robust social media marketing practice, but answering the "why" is just as important.
You Need to Remain Competitive
Unless we time travel to ancient

Mesopotamia

, financial investment is not a new and novel idea.
And that means there's a hefty flow of competition within your industry that you're fighting (albeit peacefully) against.
So what might be the most high impact way to gain an upper-hand in your industry? How can you position your firm as the leader they should do business with? By identifying their pain points and questions, answering those queries in many different ways, and making that content accessible and easily digestible.
You Need to Enhance Trust in Your Brand

No even-minded individual would allow a stranger to peek into their bank account without some foundation of trust.
Social media is a low-barrier way to humanize your brand and build that trust. In a time where everything is done virtually, social media provides your clients with an opportunity to unfurl the curtain to see the firm and, perhaps more importantly the advisors, who are personally taking care of their finances.
You Need to Show Your Brand's Purpose and Mission
If 2020 has taught us anything, it's that the world is constantly changing all around us. And according to the spring update of the

2020 Edelman Trust Barometer

, 84% of the respondents said they hoped or expected brands would use their social media platforms to "facilitate a sense of community and offer social support."
So, now that we have the three fundamental reasons why you need social media marketing in your financial firm arsenal, here are a few essentials to put in your toolkit.
Three Social Media Essentials
Overarching Content Strategy
If your firm has a content marketing strategy, you're already off on the right foot. However, saying the same thing on every platform you adopt isn't a strategy.
Why?

Because different demographics (gender, age, income, etc.) use different social media platforms.
For example, Twitter users have a different conversational style than users who occupy LinkedIn. If you try to attract a younger demographic by using slang words and hashtags in your Twitter page captions, yet on LinkedIn your posts are filled with industry-relevant terminology, all you end up doing is confusing your entire client base.
Simply stated, after you identify the best platforms for your financial firm to put its weight behind, it's critical to go the extra step by tailoring your messaging based on the personas who find themself regularly using each channel.
Consistent Branding
Similar to an overarching content strategy, your brand voice and visual identity needs to interlock and work in tandem across all social platforms.
While it's important to make sure your tone and language are consistent with your brand across all channels, it's equally as important to your brand identity (logo, icons, fonts, and colors) to make sure your visuals are aligned, as well.
One of the best and most practical ways to streamline your brand identity is to develop a brand style guide.
A style guide is a comprehensive guide comprised of "Do's and Dont's" that define your brand personality, values, and character, along with the fonts, colors, logos and more, used to communicate those attributes to the public.
Performance Goals and Metric Tracking
Social media is no longer the new kid on the block. In fact, it's already proven its merit and worth time and time again.
That being said, it's time to look at social media as a worthy investment that takes time. And in order to validate the time and resources necessary to garner worthy results, it's essential to set performance goals that can be substantiated and tracked through data and metrics.
Keeping a close eye on your social media data is an excellent way to determine whether or not your campaigns are effective, your marketing dollars are being well spent, and your brand is healthy.
The best metrics used to track this information are:
Likes, clicks, comments, and shares (engagement)

Impressions and reach (awareness)

Referrals and conversions (ROI)

Response rate and time (customer satisfaction)
When viewed alongside your performance goals, these metrics are capable of showing your financial firm a wealth (no pun intended) of knowledge that directly tie in to the health, success, and growth of your company.
Social media is here to stay.
Each year that passes is another chance for social media to dig its heels in the marketing world, show its worth, and present that worth to you as an opportunity you can either choose to dismiss or take.
Ready to advance your online presence with strategic social media tactics?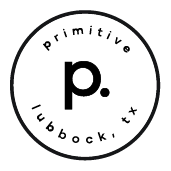 About the writer, The Prim Pack
I'm Buffy the Bison! When I'm not strolling through the plains of West Texas, I am proud to represent Primitive and the digital craftsman it is home to.