BLOG Primitive's Core Values
Primitive's Core Values
POSTED BY The Prim Pack | Jun 15, 2022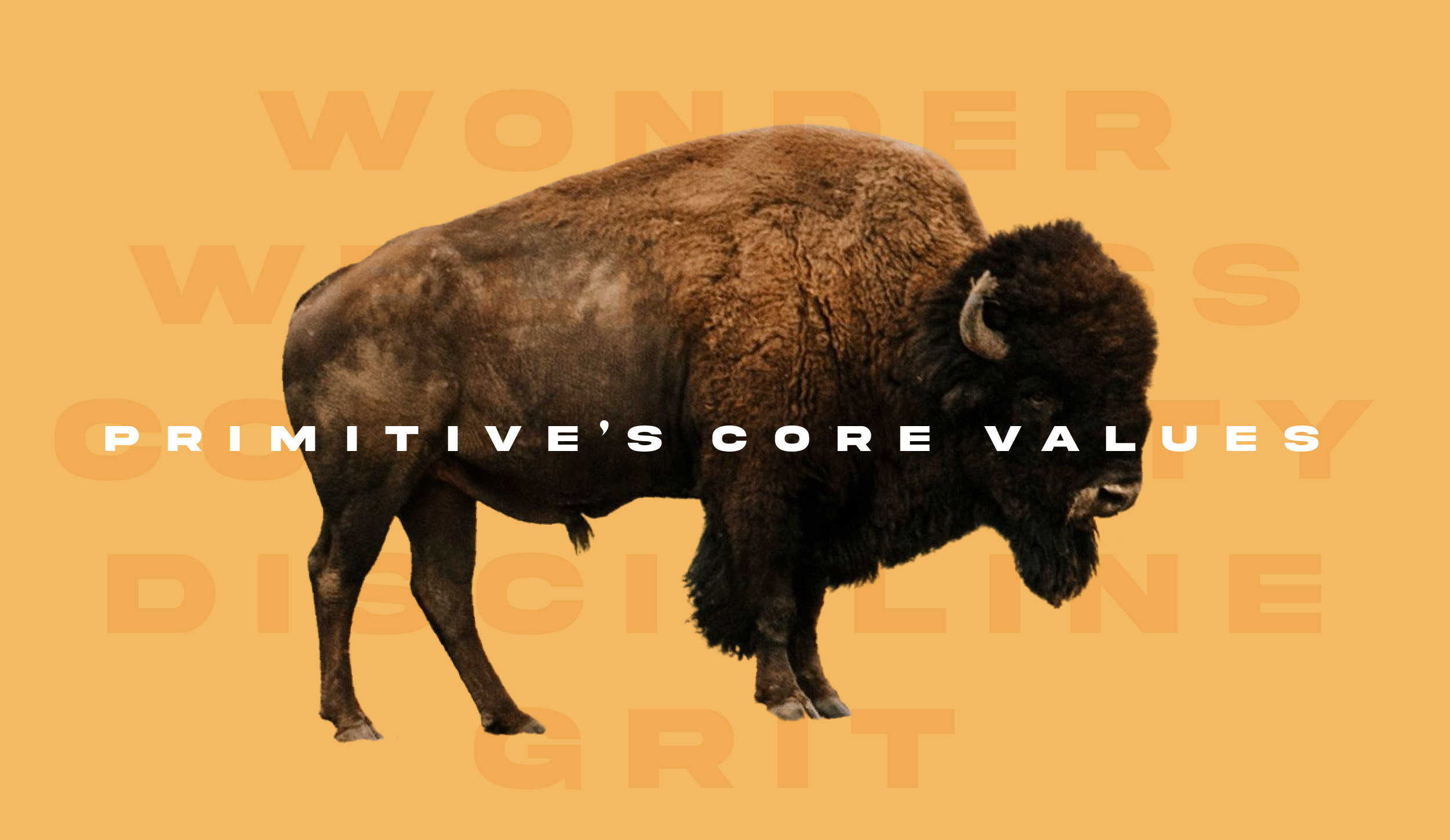 Several years ago, we realized that our company needed to make significant changes in how we handle our company culture. This led to the hiring of our Chief of Staff, the documenting of our company culture, and the creation of our core values.
While each of those things has had a deep impact on who and what our company is today, the five core values we have built out and focused upon have had the greatest ongoing impact on our team.
Why Core Values Matter for Your Business
When we use the phrase core values at Primitive, we're referring to a set of five shared characteristics or traits that we believe are most foundational and imperative for everyone on our team to exhibit, regardless of position or time here.
We'll take a deep dive into each of these characteristics, how our team defines them, and the expectations we have in regard to each one. But before we do, let's stress why it's really important for your team to have these kinds of core values.
No matter what you choose to call them, these values serve to unite your team:
Shared values build a common foundation for everyone at your organization.
These values help you make more informed hiring decisions.
Core values create clarity – everyone knows what is expected of them and what will be provided for them.
Established values like these ground you during the tough times that are inevitable for your company.
It's not enough, however, to just identify specific values or characteristics that will matter to your company. You need to work with your team to get feedback on what matters to them, and you need to talk about these things all the time.
Your core values should never be something that is communicated once, then set on a shelf and barely glanced at forevermore. You need to take them down, use them, communicate about them, wrestle with them, and figure out how to really make them the best fit for your team, your culture, and your company.
What are the Five Core Values at Primitive?
When we first established core values at Primitive, we started with four and then added one more at our all-team meeting in October. Here are the five values our team values most.
Wonder
How we define it. The word wonder brings to mind curiosity, surprise, awe, and delight. Wonder occurs when we experience something unknown or unfamiliar to us (if you've ever experienced the Grand Canyon, you know exactly what we mean). In terms of the work we do, we want to continually be pushing ourselves into the unknown and unfamiliar to encounter creative, innovative solutions for our clients.
How it works at Primitive. We have committed to our team that we will hire people who continually show creativity, and we trust that they will deliver results that are outside the box for our clients.
Expectations. Every single value requires a dance of give and take. As a company, Primitive commits to providing our team with

space

to step away from work and support for education in their craft (both with time and capacity and financial support). In return, our team is able to see their work in a new light and approach it with awe and surprise to deliver incredible results.
Wellness
How we define it. When we talk about wellness, we want our team to be healthy in every aspect of their lives: physically, mentally, emotionally, spiritually, and financially. This kind of holistic approach results in team members who are refreshed, not stressed.
How it works at Primitive. Again, this value only works when both our company and our team are committed to doing our part to make wellness a reality. As a company, we try to offer our employees benefits that contribute to a healthy work-life balance: the ability to work from anywhere, flexible paid time off, tools to track and manage capacity, alternating four-day work weeks, and more.
Expectations. The expectation here is that each team member will take control of his or her wellness: responsibly managing time off and personal days, taking advantage of check-ins with our Chief of Staff and allowances for education, and working with fellow team members to communicate proactively in order to have strong workplace boundaries, and more.
Community
How we define it. Quite possibly one of our favorite Primitive values, we define community as a unified body of unique individuals, who can experience true fellowship with one another at work (and often after hours as well). Given that it's pretty difficult to not enjoy each of our team members, this is a value that has been easy for us to commit to.
How it works at Primitive. We try to emphasize the fact that we are not a family, but rather a close-knit workplace community (who could easily function as a family if pressed 😉). We want to create an atmosphere that

fosters collaboration

and teamwork, as well as space to enjoy one another (lunches, gatherings, Zoom meetings dedicated to relationships and not work, etc.).
Expectations. Again, we trust that our team will take the reins here and engage with their community as needed and available. This is particularly critical since we have a

distributed team

, with members all over the country.
Discipline
How we define it. We define discipline as the repetition of consistent behaviors that align toward achieving a specific habit or goal.
How it works at Primitive. Our desire is to create a workplace environment that allows our team to build out rhythms that lead to discipline and the achievement of both personal and professional goals. We also commit to offering constructive feedback that helps our team continually improve.
Expectations. In return, we expect our team to exhibit self-awareness to take advantage of the opportunities and feedback that can contribute to both their discipline and success in work and their personal lives.
Grit
How we define it. Grit is an unparalleled strength of character that encompasses both courage and resolve.
How it works at Primitive. One of the things that we know is that running a successful business is not for the faint of heart. You have to be able to stay steadfast in the good times, and hopeful and resilient in the difficult ones. We want to model grit and tenacity for our team, as well as help them cultivate it in their work and personal lives.
Expectations. With our team, these core values have been far more about cultivating what already exists in our people rather than trying to establish it. As mentioned above, we hope to cultivate grit by first modeling it, then communicating about it and sharing about it when we see our team do gritty things (every day).
How to Help Your Team Engage Your Core Values
It's not enough to declare core values. You need to be regularly doing things with your team that helps them think about those core values, exercise them in their work, and demonstrate them to one another.
There are a million ways to do this, and the more you exercise it, the more you will see great results for your team. You can learn from some of the ways we've helped our team engage our core values, and then create your own from there.
Competitions and games. Whether it's weekly #community trivia or fun quarterly challenges revolving around a specific value, our Chief of Staff has put together unique ways to make celebrating these values fun.
Through collaborative tools. On both Slack and

15five

, we have ways for team members to mention specific values and celebrate colleagues who demonstrate them well.
Nominations and awards. We also regularly celebrate teammates who excel at specific values with awards and recognition from our team. And the prizes are definitely worth it.
Mentioned in monthly communication. While we have limited the number of all team meetings we have to compensate for four-day work weeks, we use any opportunity we have to mention our values: quarterly all-team meetings, monthly newsletters, and more.
One of the most important admissions we can make as a company is that we will never be perfect at caring for our team. But we see it as an opportunity to get better at this every single day. While we don't do this perfectly, we have made incredible strides over the past few years. We invite you to learn from both our mistakes and our progress. Every month, we share our experiences to help you build a better culture and a healthier business.
And the best part? It's completely free. Sign up below: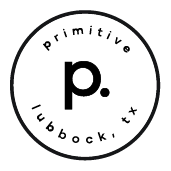 About the writer, The Prim Pack
I'm Buffy the Bison! When I'm not strolling through the plains of West Texas, I am proud to represent Primitive and the digital craftsman it is home to.