BLOG Building a Collaborative Team
Building a Collaborative Team
POSTED BY The Prim Pack | Apr 3, 2020
Many businesses across the country are dipping their toes into the waters of remote work for the first time. While having a distributed team is one of the best things we've ever done for our company and its culture, we understand firsthand that it does come with a bit of a learning curve. While it might take your team a bit of time to adjust to working in a different way and place, it can actually serve to strengthen communication and build an even more collaborative team.
Today we're sharing our best tips for building a collaborative team, regardless of where they are working.
Create a Culture that Fuels Collaboration
Businesses with a healthy culture are much more likely to be better at collaboration because they are going to be better at communication (more on that below) and are more likely to be on the same page when it comes to work ethic and achieving specific goals.
Establishing a strong culture is essential for you and your team. If you haven't already taken the time to evaluate your culture, you can be sure that switching to an environment where everyone is working remotely will be sure to reveal the places where you're weak. When we talk about building a strong culture, there are two main things that come to mind:
The 4 D's. Define, Document, Discuss, and Demonstrate. We believe these four things are necessary for building a culture that is strong, healthy, and beneficial for your team.
Determine who owns your culture. Every single person on your team is responsible for being an active participant in your company culture, but who is going to be the one person responsible for thinking about it every day? We hired a Chief of Staff for this exact purpose, but the point is that someone on your team needs to spend their day thinking about how to care for your team well.
Set-Up Tools for Collaboration
Regardless of where your team is working, they need certain tools to help them collaborate. Researching tools for your team can feel a bit like Alice going down the rabbit hole, so here are our top recommendations to keep things effective but simple.
Email: Your entire team needs an email address and needs to check email several times each day. Our team uses Gmail, but there are several options that will serve your team well.
File-Sharing: Find software that allows your team to share, edit, and collaborate on documents. Again, we prefer Google Drive for this purpose, but some other options include Dropbox, Box, or OneDrive (along with many, many more).
Chat: Slack is a fantastic tool for asking quick questions, having a short phone call, or sharing your favorite Office meme. It helps build community and culture, streamline communication, and keep your team working well together.
Video: Video calls are essential for collaboration, especially when your team is working in different locations. We use and highly recommend Zoom, and they're offering memberships at a steep discount right now for businesses that find themselves with a sudden change in location.
Create and Execute a Communication Policy
At its core, collaboration has a direct correlation with communication. (Try saying that three times fast.) The better your team is at communicating with one another, the better they are going to be at collaborating.
Your communication policy is going to be unique to your team and your business, but it's important to stress that communication is something you need to be intentional about — it will not come naturally to your entire team. Your policy or expectations for internal team communication need to include:
Promptness. It's not realistic to expect your team to respond instantly to one another. Instead, set parameters: for example, if someone from our team sends you an email or message in the morning, do everything you can to respond by noon at the latest. If you receive communication after lunch, make it a priority to respond before you end work that day.
Tone. This might seem like a given, but it's pretty amazing how quickly we all forget this one. Work with your team to understand that they cannot read emotion into virtual communication. Some people prefer to use email, text, Slack, etc. with as few words as possible. Just because you receive a brief response doesn't mean someone is frustrated or angry. If you're in doubt, set up a video call to be sure!
Method. Speaking of video calls, an important part of your communication policy needs to include defining what tools your team should use for certain types of communication. Slack is not the place to have a long, drawn-out meeting or heart to heart. Email is probably best for things that aren't urgent or immediate. If a coworker has set their Slack to away or "do not disturb," maybe consider sending an email instead.
Create Opportunities for Ownership
The last component of building a collaborative team is allowing collaboration to actually happen. Create space for your team to be able to collaborate with one another, and give them the freedom to "own" new ideas, campaigns, or projects. This doesn't mean that every idea your team comes up with should be executed. It just means you trust your team enough to allow them to run with a good idea when they have it. If you've taken the time to establish a strong culture, leadership, and expectations for communication and execution, there's no doubt they will succeed.
Collaborative teams get things done. They're more creative and efficient and more likely to see their work through to the very end. It's easy to see the benefit for your team and your business.
Interested in learning more about growing a strong team? Be sure to subscribe to our blog, where we share tips on digital marketing, business growth, and company culture.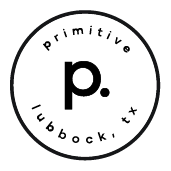 About the writer, The Prim Pack
I'm Buffy the Bison! When I'm not strolling through the plains of West Texas, I am proud to represent Primitive and the digital craftsman it is home to.