BLOG Primitive Does a 4 Day Workweek
Primitive Does a 4 Day Workweek
POSTED BY The Prim Pack | Jan 5, 2022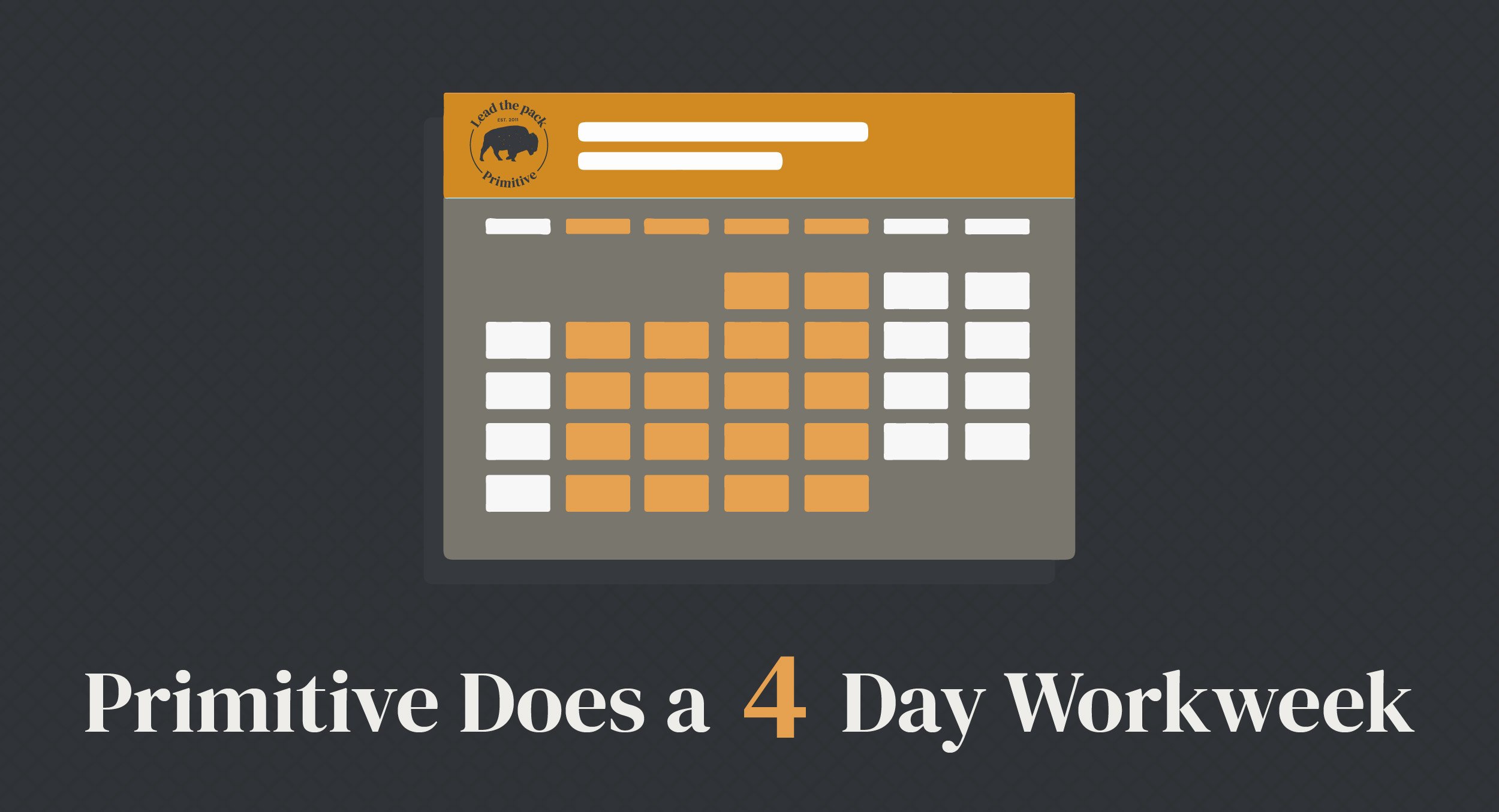 Creating a healthy, thriving business isn't something that is accomplished overnight. It requires a ton of care, commitment, time, and effort. It also requires an intense focus on caring for both your team and your customers well.
At first, it might feel like those two pillars go against one another. Caring for your customers well requires you to sacrifice care for your team. Or, caring intentionally for your team means you have to sacrifice care of your customers. The truth, however, is that these things could not go more intimately hand in hand. The best way to create a healthy, thriving business is by caring well for your team, who are then able to care well for your customers.
With this in mind, we want to share with you something that we are doing to care for our team, and in turn, care more deeply for our customers.
A Four-Day Workweek
Through a lot of research and thoughtful consideration, our executive team has decided to offer our employees a modified 4-day workweek. For Primitive, this means that each employee will be off every other Friday. We have strategically designed our schedules so that we will be fully functioning 5 days a week and no work will suffer.
As you may have seen, this work schedule has proven to bring about many positive outcomes for the companies who have adopted it, which means it also impacts the effectiveness of the work we do for you.
If you have been partnered with Primitive for any amount of time, you likely know what an incredible and talented team we have! This is because we genuinely care about our employees and want to provide a healthy work environment in which they can grow and also be successful in their lives outside of work.
Here are just a few of the purposes for this new direction:
We want to increase the opportunities we are providing for our employees to pursue mental health and wellness in our approach to work.
We recognize that innovation comes from a new perspective and being able to take a step back to interrupt the routine. When we are in the business of solving tough problems with creative solutions, this is essential.
We believe it is important to provide our team with the accountability to take time away regularly enough, in order to increase effectiveness and engagement, both internally and with you, our valued client.
We know it is imperative that we continue to evolve competitively with the creative benefits in order to continue to attract and retain top talent, so we can serve you to the best of our ability.
More Focused Work, Better Customer Care
We started this blog by talking about the juxtaposition of customer and team care. While it might seem like those are two things that pull against each other, they actually work in harmony. Improving one allows you to improve the other. And that is our goal here. We are absolutely confident that this benefit for our team will result in improved care for our clients.
We are grateful for the trust you have in us to take your business seriously and our desire is to invest in our people so we can truly bring our best selves to work for you.
Thank you so much for partnering with us. We look forward to seeing the good things 2022 will bring!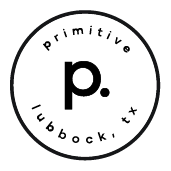 About the writer, The Prim Pack
I'm Buffy the Bison! When I'm not strolling through the plains of West Texas, I am proud to represent Primitive and the digital craftsman it is home to.