How Digital Marketing Supports Success Across Industries
Posted by Alison Quisenberry | October 12, 2022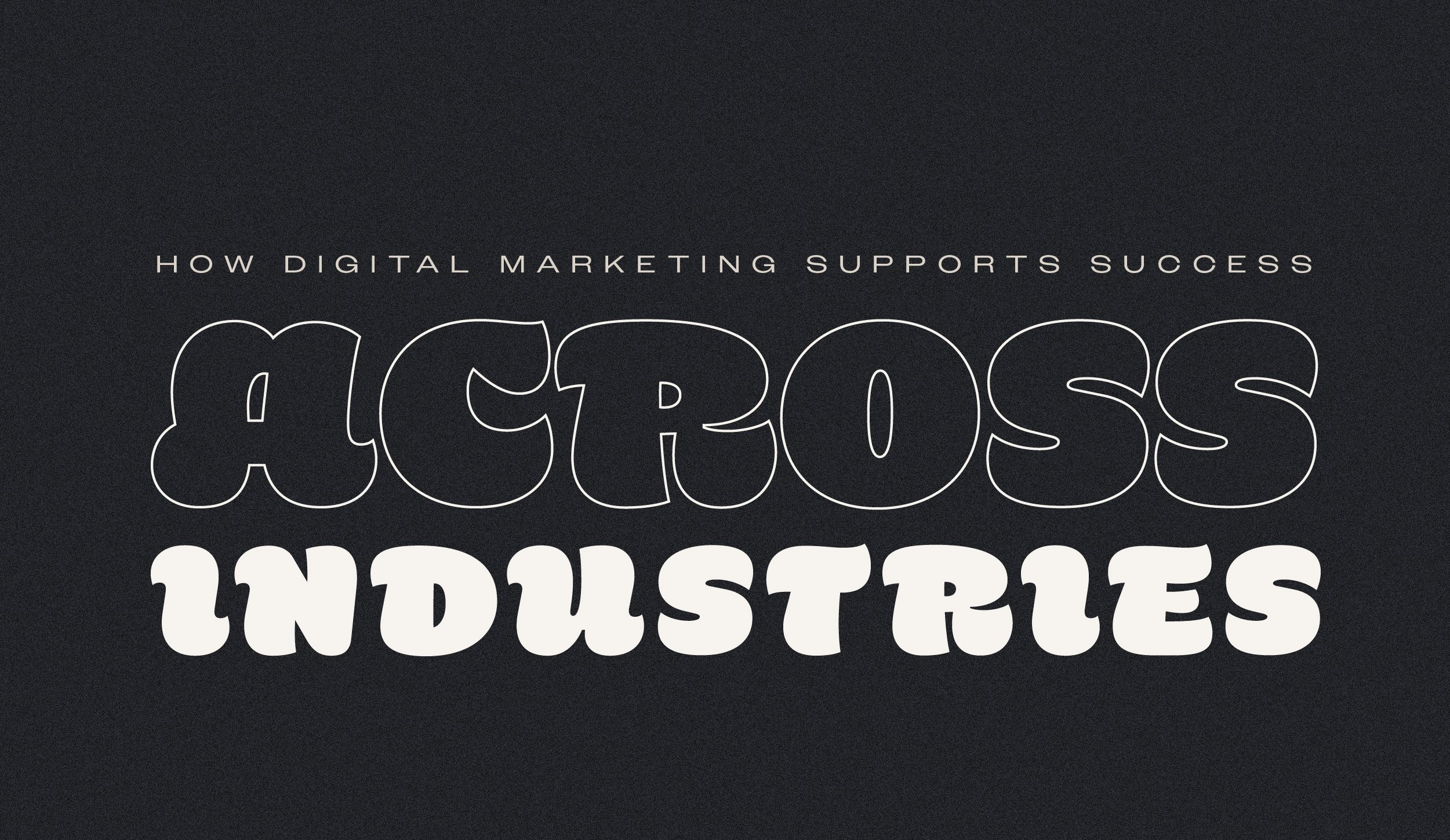 Many times, when an entrepreneur is giving advice on how to mimic their success, they say, "Find your niche."
They'll ask, "What makes your service or product unique? Different from the rest?"
No matter what your answer is… all businesses have one thing in common.
They have to get the word out.
Successful marketing can make or break a brand launch.
Digital marketing, no matter what industry you belong to, is the tool you need to make it.
The digital marketing world is an entire ecosystem of services all accomplishing those high-priority goals through different mediums and channels.
Goals like: make connections, drive sales, and see a return on investment.
So, where does your business fit in?
Digital Marketing vs. Traditional Marketing
Digital Marketing
Digital marketing, or online marketing, refers to the promotion of brands to connect with potential customers using the internet and alternate forms of digital communication.
Types of digital marketing are:
Search Engine Optimization (

SEO

)
Pay Per Click (

PPC

)
Instant Messaging Marketing
Traditional Marketing
Traditional marketing is the process of promotion of brands using any type of methods unrelated to digital media.
Direct Sales
Trade Shows
Print Advertising
Radio
Television
Why digital?
We're going to address the elephant in the room.
There's one major reason for digital being the obvious choice. We live in 2022. Everything is digital.
But we're going to get more in the weeds.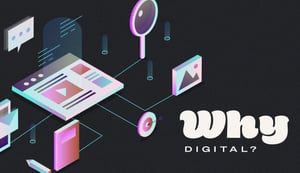 Cost effective
Digital marketing gives you more bang for your buck in a number of ways.
For one, you are spending money to target an audience specific to your product or service. Instead of every car on the road hearing your elevator pitch through their radio, you can ensure the eyes seeing your ad on their Facebook feed are a part of your target market.
Additionally, when you market digitally, your ROI is more measurable. Instead of asking customers, "How did you hear about us?" and relying on those answers, you can instead see the exact number of people who clicked on your Facebook ad and requested your product or service.
Wider reach
Digital methods allow you to reach a larger audience with the click of a button.
You can spend eight hours of a work day going door-to-door and reaching a few local neighborhoods… or you can be seen by hundreds and thousands of leads and potential customers within seconds of hitting "send" or "publish."
Demographic targeting
Once you've determined your target market, you are able to use that information to set parameters on your marketing.
This ensures that the people who belong within your target audience are the ones viewing and interacting with the content you are publishing and advertising with.
This means whether your company is B2B or B2C, the marketing is going to be seen by the right people.
Measurement
Whether it's a marketing email, an Instagram reel, or a content offer–you can track the success of these efforts.
Not only can you see your ROI, but it will also help you adjust your campaigns. Maybe LinkedIn ads aren't seeing any clicks, but your Instagram reels are reaching thousands of accounts.
Now you know to allocate less money to LinkedIn ads and more time to creating engaging, attention-grabbing reels.
How to use digital marketing to become a leader in any industry
Digital marketing leads to success no matter what product or service you offer.
What is left to identify is the formula that works for your company.
Eight types of digital marketing are listed above. So, which of those services will your company benefit from?
Over the next quarter, Primitive will explore, explain, and expand upon how digital marketing can be implemented in a cost-effective, successful way in any industry through an upcoming blog series.
For each industry, we will answer questions such as:
Which methods are most effective?
Which digital channels are the best fit?
What value will this bring to an organization?
We are also eager to share examples with readers of work we have done across industries, putting creative execution and detailed analytics behind our claims of the power of digital marketing.
To follow along with this series, make sure you subscribe to your blog below.