BLOG Employees Have Expectations, Too
Employees Have Expectations, Too
POSTED BY Lauren Pugh | Sep 30, 2022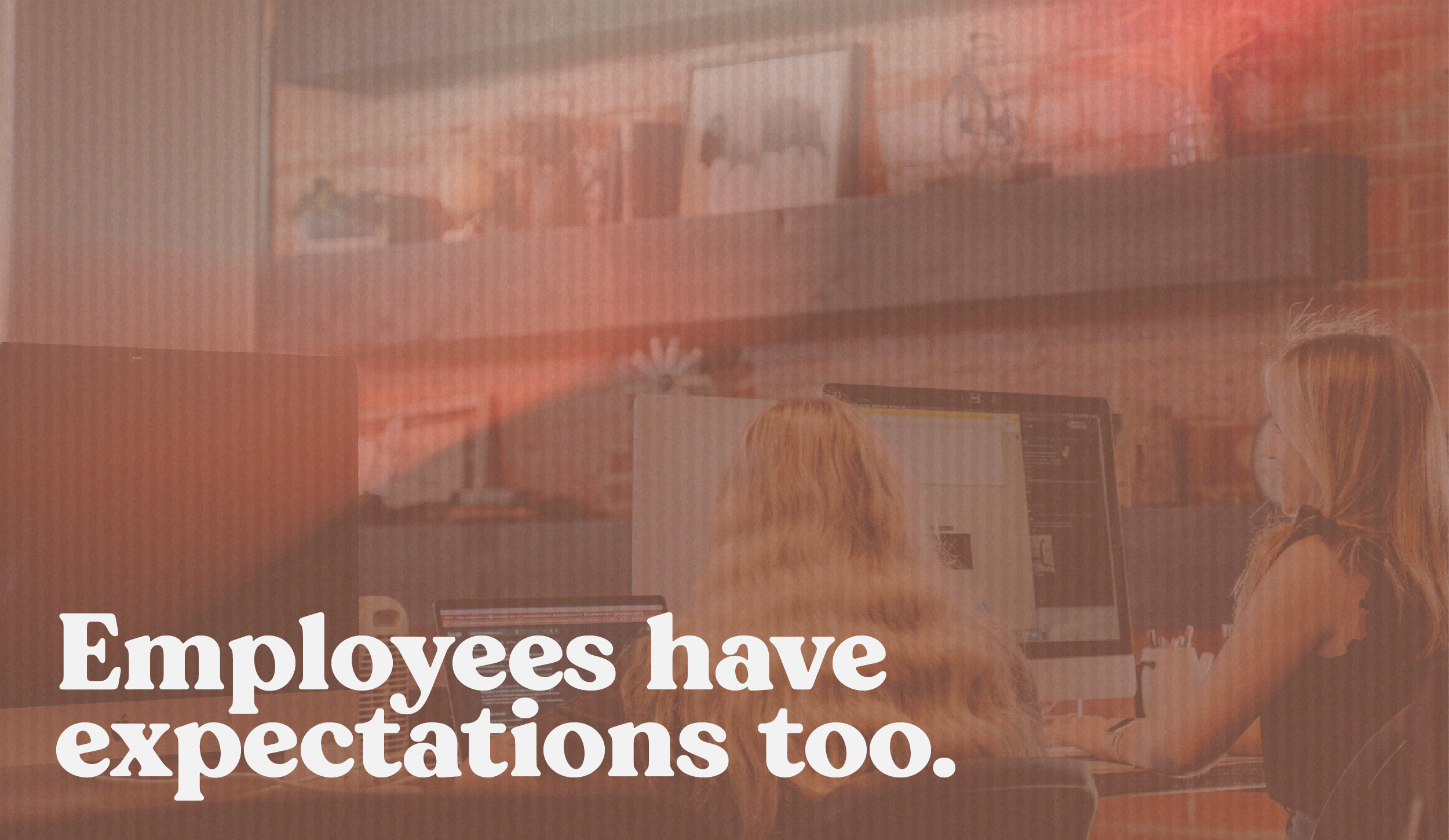 There's no denying that business operations have high expectations for their employees and potential hires. Employers want a team of dependable individuals that meet their role requirements, are skilled in their craft, and are an appropriate culture fit. Afterall, we all want to work alongside people that bring a positive attitude every day and meet deadlines.
But what about the expectations that employees have for their employers?
Employee Expectations are Changing
Over the last few years, millions of Americans have changed or left jobs contributing to what we now know as the Great Resignation. Among these workers, the top reasons given to leave were low pay, little opportunity for advancement, and feeling disrespected at work. Many of those who are now employed with a new company report that their current situation is an improvement from their previous work experience.
So, what's changed with employees' wants and expectations and what are they looking for from their workplace and employers?
Healthy Work Culture
Employees are looking for organizations with positive work environments where they feel safe and supported. One of the biggest setbacks to achieving a healthy, growing business is misaligned expectations when the culture you think you have is not the culture your employees are experiencing. Curating a healthy work culture takes dedication and is dependent on each member of your team, starting with leadership.
Establish a work culture based on your core values to create a culture that serves and unites your team.
Trust and Respect
When you bring someone onto your team, it's because they set themselves apart in the interview process as someone who would bring value to your organization. You trusted that they were capable to do their job and doing it well. When your employees feel micromanaged or like they don't have your trust and respect, it can lead to resentment and loss of loyalty to your business.
Give your teammates the space to do their job and be mindful of the way you speak to them. And don't forget to show appreciation and encourage them for a job well done.
Transparency & Open Communication
Being transparent with the state of your business and addressing conflict can be really intimidating. What if your team doubts your intentions or questions your decision-making? While handling some situations behind closed doors is most appropriate, consistently keeping your employees in the dark can lead to toxic work environments.
Regular, clear communication can give your employees peace of mind and give them the information they need to accept any changes or challenges in your business. Depending on the size of your team, consider weekly check-ins or more intentional ways to connect with your employees.
Flexibility
After a year of remote work and working from home, many employees have found that they can do their job efficiently without commuting into the office every day. As more people are returning to the office, we're seeing a growth in the applications to remote and hybrid work positions. Flexibility is the new norm and creating a work structure that allows your employees to work when and where they work best is a benefit they weigh just as much as traditional work benefits.
Work-Life Balance
Are you encouraging your employees to take time for themselves and their families? Promoting a work environment that allows employees to maintain a healthy work-life balance through vacation days and appropriate work hours can prevent burnout in the workplace. We've also seen an increase in organizations adopting a 4-day work week.
Consider the ways your team can create more flexibility and freedom for your people. You might be surprised how these small changes can have big impacts on company morale and productivity.
Are You Ready to Adapt?
Times are changing, and growing and adapting to employee expectations can help your business to stay competitive in retaining and recruiting talented individuals. When making changes, get feedback from your existing team members to learn more about what they actually care about and want to see improve. Take time to outline these expectations and clearly communicate these changes and answer any questions they may have.
When you start making changes that will actually improve your team's well-being, you're showing each of them that you truly care for them as a person and not just an employee. We're confident that you'll start to see a greater commitment from your team and a stronger belief in your company.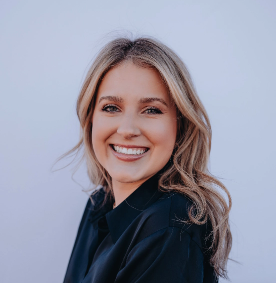 About the writer, Lauren Pugh
Lauren is a Account Manager at Primitive who helps brands craft their story and share it with the world. She lives for a good pun, is motivated by iced coffee, knows that all pens are not created equal, and works hard so her dogs can have a better life. If you can't find her, don't worry– she's probably lost in a good podcast!