BLOG Community Manager vs. Social Media Manager
Community Manager vs. Social Media Manager
POSTED BY The Prim Pack | Feb 2, 2022 Building an online community is one important aspect of growing your business. It is much more effective to market your company to a group of people who have a shared, vested interest in your brand than it is to try and grow your company without that community.
Building this online community has many facets and requires multiple roles. But two roles that will help you successfully build a community that grows your business are a community manager and a social media manager.
What is a Community Manager?
We've shared before about what a community manager is and how it can help grow your business. But let's grab a quick refresher so we can directly compare it to the role of a social media manager.
A community manager is a person who directly engages a brand's online community as themselves. While everything in their profile should make it clear that they are affiliated with the brand, they use their own social media accounts and post as themselves as they engage with other members of your community to help increase your brand's presence online. They will also interact on more private groups (like Facebook groups or Reddit threads) as themselves in favor or in support of a brand.
For example, a community manager for a car brand might interact with specific tweets that use the brand's hashtag, join Facebook groups for owners of the brand, or engage in different Reddits about the cars. This engagement would involve answering questions, responding to concerns or comments, sharing promotional content (giveaways, discounts, etc.), and more.
What is a Social Media Manager?
On the other hand, a social media manager is someone who interacts with a brand's community as the brand. This means they use the brand's social channels and platforms to engage with the online community.
The difference from a community manager is that a social media manager is basically functioning as the brand itself: publishing posts as the brand, responding to questions or comments as the brand, and creating ads or sponsored content as the brand. This changes the voice and tone of all content that is created and shared: it's really not great form for a brand to gush and rave about itself, but it's absolutely expected for that to happen from a satisfied customer.
Rolling on with our car analogy from above (you're welcome), a social media manager would be on Twitter, Instagram, etc. posting as the brand about updates to features, new releases, engines, and more – all as the brand.
¿Por Qué No Los Dos?
It's really interesting to see how one preposition can completely change the game: it's the difference between posting for a brand versus as a brand. And yet both of these roles are important in building an online community that has an engaged, invaded audience.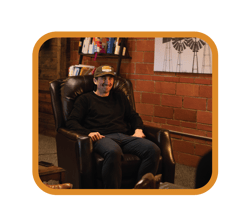 It's pretty clear to the unique part each of these roles plays in growing and managing your online community. It's estimated that people spend around two and a half hours on social media per day. Without a social media manager, how are prospects and customers supposed to receive any sort of contact or communication from your brand online?
But a community manager is just as essential – other viewers are more likely to trust an actual person who is an advocate for your brand than they are to just trust your brand. A community manager can also enter groups or private threads that might be closed off to brands.
Essentially, you need both roles in your digital marketing strategy. This could be a role served by one person, although we all know that marketing directors have to wear many hats beyond being a social media or community manager.
Rather than stretching one person beyond their capacity, or instead of extending your budget by hiring two people, you can get the most talent for your investment by working with a digital marketing agency. If you're interested in learning more about what a digital agency could do for you, we would love to hear from you, learn more about your brand and your needs, and see if our team would be the right partner to help you grow your online community. Contact us here to get started!
Want to learn more about using social media to grow your company's reach and presence online? Download our free guide, Telling Your Story Through Digital Marketing, below!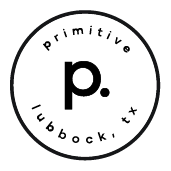 About the writer, The Prim Pack
I'm Buffy the Bison! When I'm not strolling through the plains of West Texas, I am proud to represent Primitive and the digital craftsman it is home to.