BLOG What is a Community Manager?
What is a Community Manager?
POSTED BY The Prim Pack | Jan 12, 2022 Creating and executing a successful digital strategy requires multiple roles. You need a strategist, who can keep a laser-like focus on goals and objectives. You need a content architect, who can hammer out all the words that will help woo your audience. You need designers who can illuminate copy with beautiful images and design websites and web pages that attract your audience's attention and keep it for the long haul. You need data specialists who actually like numbers.
And you also need a community manager. Not sure what this is? Wondering how it differs from the many roles on your team? Not convinced it's worth the investment? If you asked any of those questions, keep reading.
What is a Community Manager?
The digital world continues to evolve and make itself a permanent part of our everyday, physical lives. This means your community is moving online as well. While you still need to plan and prepare for intentional interactions with customers in your office, at a workshop or convention, or in your community, it is critical that you have a plan to engage your community online. And because digital interactions occur much more rapidly than physical ones, you need someone who is in charge of building and engaging with your community.
In short, you need a community manager. Like every other marketing term, this is about as literal as you can get. A community manager is responsible for developing and managing a company's online community. Often, this person will interact with a brand's community with their own social account (check out this article from Hubspot as an example), but this doesn't always have to be the case. However, the main point is that the community manager is creating content and interacting with other community members as an advocate for the brand – not as a push from the brand itself. It's nuanced, but different.
Community Manager vs. Social Media Managers
Because being a community manager involves doing things that are very similar to what a marketer or social media manager would do, it's important to distinguish between the two. A social media manager (or a marketer) creates and publishes content for a brand as the brand. They respond to questions, comments, or messages, but as the actual brand. This work is incredibly important and valuable.
On the other hand, a community manager engages a specific community (think a Twitter thread, a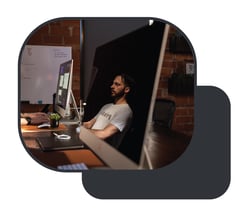 Facebook group, a subreddit, etc.) as a person who is an advocate for the brand. For example, a few years ago, I finally dived deep into the Game of Thrones books. And because so much of that series has been left unsaid, I found myself going online to learn more.
What I found was an entire online community: Facebook groups, Reddit threads, podcasts, and so much more. Sure, George R. R. Martin has his own branded social profiles that are great. But this is where the true community members would gather to celebrate their love of what he had built. It's the perfect place for a community manager to engage and nurture people who are passionate about the same thing.
What Makes a Successful Community Manager?
Ironically, you won't find a degree in Community Management. But that's ok, because it would probably be worthless anyway. A good community manager is going to excel at communication, and enjoy interacting with people. This person needs to have a strong passion for a brand, and be deeply knowledgeable about it. They need to be savvy with different social media platforms and understand how to use them to connect an audience with a brand. They need to be good at creating content in a way that is relational and strong, without being salesy.
Much of this aligns with what a marketer does each day. And some brands actually have the same person working as a social media manager and a community manager. But, the time commitment involved in each role can be daunting.
Rather than forcing one person to wear multiple hats, or trying to squeeze two people into a budget that is really meant for one employee, you can work with an agency. This will allow you access to all kinds of talent and expertise, without having to pay multiple salaries.
If you're not ready to hire an agency yet, it's really important that you understand how to make social media work for you. One way to accomplish this is by knowing how to easily post real time content on popular platforms like Instagram. If you're starting to feel like you're in a Progressive commercial, we've got you covered. Here's everything you need to handle IG like the cool kids.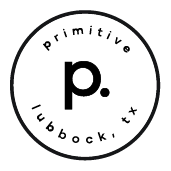 About the writer, The Prim Pack
I'm Buffy the Bison! When I'm not strolling through the plains of West Texas, I am proud to represent Primitive and the digital craftsman it is home to.