Building a Local SEO Strategy
Posted by Lacey Wilcox | August 11, 2021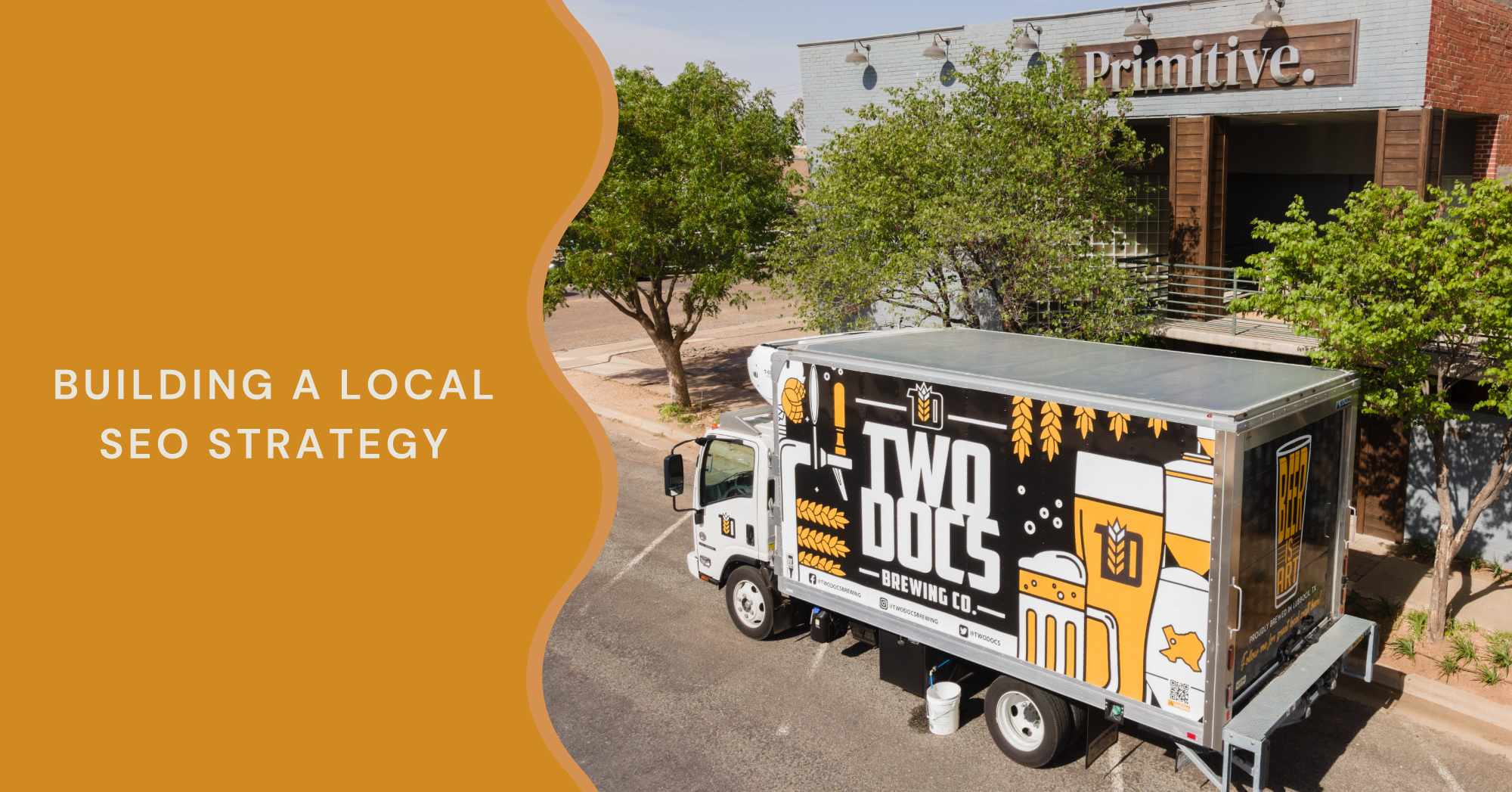 One of the many great things about building and maintaining a strong digital strategy is that much of what you are doing applies to in person efforts as well, and vice versa. Being more intentional about your online presence makes you more aware and careful with how you interact with people face to face. This is important, because even if your business serves clients nationwide, you still want to maintain a positive presence wherever you call home.
One of the best ways to adjust your digital strategy to include a centralized home base is by incorporating a strategy for local SEO into your digital marketing work.
What Does Local SEO Have to Do with Building a Brand?
Your brand's identity is far more than your strategy for local search, but a strong plan for incorporating local keywords into your marketing will help raise local brand awareness. Greater brand awareness means more potential customers walking through your doors.
Local SEO can help you set your brand apart from competitors. As you incorporate local keywords into your content creation in a meaningful, intentional way, you can show your expertise, history, and local ties.
Create an SEO Strategy to Attract Local Customers
Sometimes we make marketing terms sound more complicated than they really are. "Local SEO" sounds technical, and parts of it can be. But it really just boils down to thinking like your ideal customer. Before you build or publish anything online, have you looked at it through the lens of your prospects? Here are five things you can incorporate to develop a strong local SEO strategy.
Your website. Have we mentioned lately how important it is to have a robust, easy to use, intuitive

website

that works well on any device? Just in case we haven't, we'll say it now. Your

website

is the most important marketing tool in your arsenal. It's your online home base, it's where Google looks to see if you are worth sharing in a search result, it's where prospects go to find out information about you, including your location and hours of operation.

Google My Business Listing

. If you want to perform well in a Google search, you've got to use their tools, and a Google Business profile is well worth any time involved. It's simple and free to set up, and helps visitors find a business like yours any time they search. Treat your profile in the same manner you would a social media profile: regularly add new photos of your establishment and products, and be sure that your hours of operation are consistent and accurate.
"Local" content. The entire point of a local SEO strategy is to attract customers in your area. The best way to do that is to be local.

Create valuable content

that is centered around your area, share some love with other local businesses, and consider partnering with local events or charities. The point is that the

content you create

and distribute on your website and social media should have local relevance.
Digital ads. We mentioned this above, but it's worth repeating: the more you use and interact with Google's tools, the more you signal to Google that you are active, intentional, and relevant. This includes

digital ads

. The biggest benefit of investing in digital ads is that your brand is more likely to show up in a search result. For example, if I google "financial advisor near me," the very top of my results will show ads for local businesses. Even if I don't click on those ads, I have seen the company names and logos.
Google reviews. Online reviews serve as a sort of digital word of mouth. It's one thing to see a business online. It's another to see that business with five stars next to its name and hundreds of reviews. Even if you don't read every one, their existence makes you more likely to trust a brand compared to one with no reviews. If you and your team have committed to offering a high level of customer care and service, don't be afraid to ask customers to leave you a review.
Take the Plunge
Local SEO is part of a larger, more nuanced SEO strategy. And SEO can feel daunting and overwhelming – like diving into the deep end the first time after you passed your swimming test. But we're here to help you take that plunge. Our free ebook helps you break down the most critical aspects of SEO and create a strategy that attracts visitors to your brand and converts them to customers. Grab your copy below!