What is Local SEO, and How Do You Get Started?
Posted by Lacey Wilcox | October 19, 2021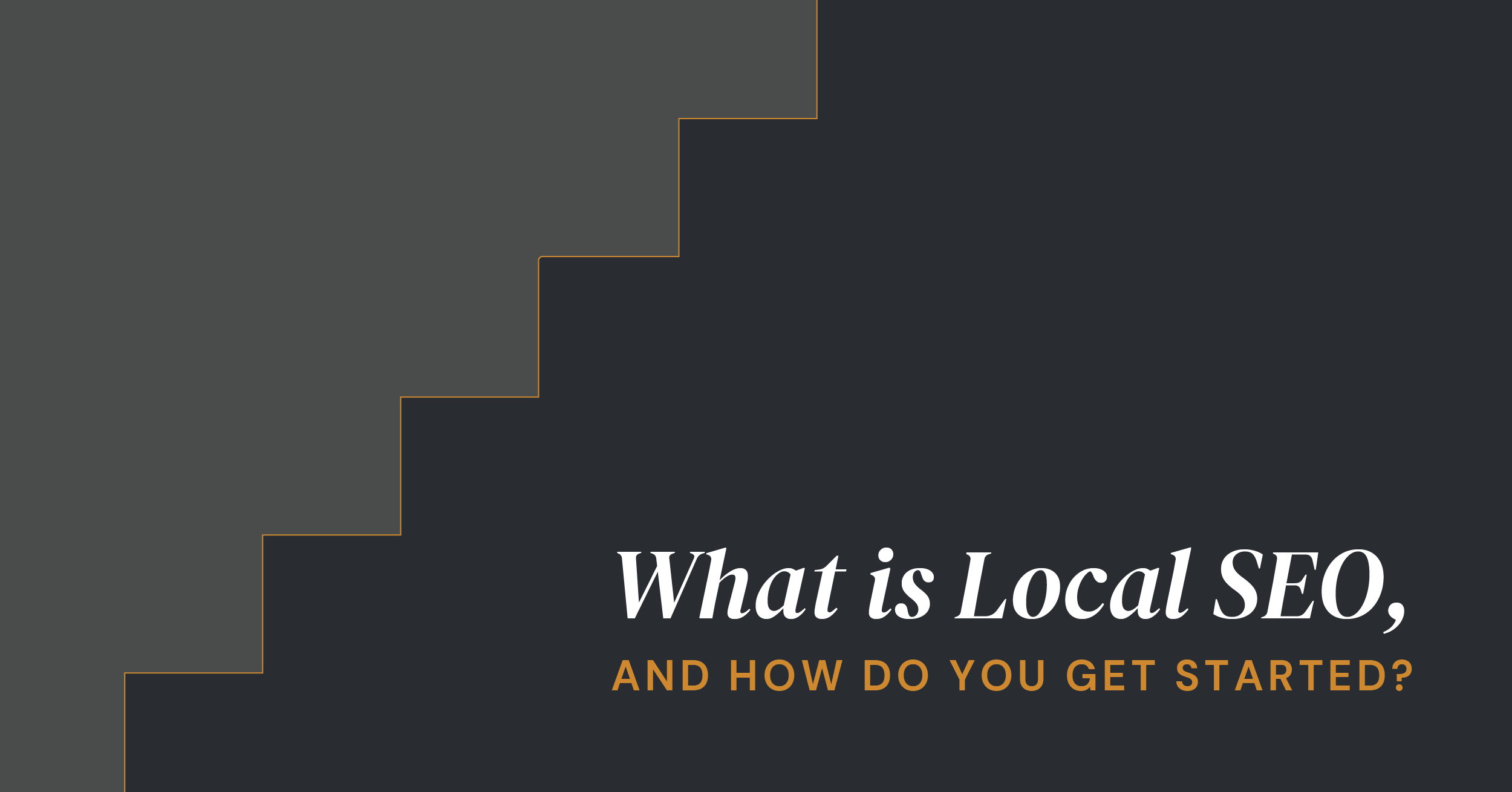 Much of what is shared in regards to digital strategy and content marketing – especially SEO – is meant to have a global impact. This is both intentional and smart: one of the advantages of operating a business in a digital age is that you have the chance to connect with customers from anywhere.
But this does not eliminate the need to have a strategy for attracting customers locally. Whether you are a business with a physical location that is dependent on customers entering your space (such as a restaurant, auto repair shop, or hardware store), or a business wanting to maintain a strong home presence, you need a strategy for local SEO.
What is Local SEO?
Local SEO is the practice of optimizing your website and content to perform well for your specific local area. While it's something that has always been important, the need for a strong local search strategy has been magnified in light of the pandemic. Your prospects and customers are turning to search first to find out important information about your business: Are you currently even open? Have your hours been impacted? Are you required to operate at a limited capacity? Do you offer takeout or curbside pickup service, etc?
Another factor that has served to elevate the need for a strong local SEO strategy is that Google's algorithm has become incredibly adept at meeting a user's needs. You've probably experienced this firsthand anytime you're traveling and use your phone to search. For example, if you're on the road and need gas, a Google search for gas stations will automatically filter results based upon your location.
How to Get Started with Local SEO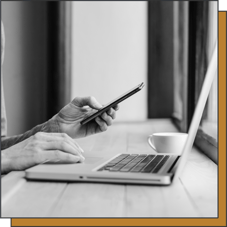 Winning at local search is very similar to winning at SEO in general – you have to send the right signals to Google verifying that you are indeed a business in a physical location. The good news is that many of the things you are doing to perform well in search will benefit your performance in local SEO as well.
It's important to note that Google's algorithm is constantly evolving and changing to ensure it consistently meets users' needs. This means that it's possible to share helpful tips and best practices that help you succeed and receive good localized organic search results, but that there will never be a guaranteed secret sauce to helping you win every search. With that in mind, here is a great list of five things (and a bonus) you can do to get started with local search.
Create a robust, up-to-date website. Everything with digital marketing, including local SEO, requires you have a good online homebase. Your

website

needs to be up to date with the most current information about your business. It needs to include a proper address (not a P.O. Box or a general location, and definitely not your mom's garage), as well as a phone number and your operating hours. If your business has any Covid specific requirements (such as limited operating capacity or a requirement for face masks, etc.), be sure and include these as well.
Create and maintain a

Google My Business Listing

. If you're wanting to rank well in localized organic search results on Google, then you need to take advantage of Google's resources. Creating a business listing with Google allows prospects to easily find your address and phone number, hours of operation, website, and any special information about your business (for example, holiday hours, contactless pickup, capacity, etc.). This is not a set it and forget it kind of deal – you need to log in regularly to your listing to keep everything up to date. We've all experienced the frustration of thinking a restaurant is open, only to realize their Google listing's hours of operation are completely incorrect. Don't do this to your customers.
Build a strategy for Google Reviews. Whenever your business listing shows up in search results, it's accompanied by reviews about your business. These reviews serve as an online sort of social proof or word of mouth that your business is worthy of trust. The higher your reviews and the more reviews you have, the more likely prospects are to trust you. The absolute best and most certain way to earn these reviews is to provide an incredible customer experience. But you also have to be intentional in asking people to review your company. If your work with a customer allows you to obtain an email address, make sure to send a follow up thanking them for their trust, asking if there were any problems with their experience that you could rectify, and asking them to consider leaving a Google review on your listing. Consider adding a note to paper and email receipts asking customers to review your listing. If your receipt is in email form, be sure and link directly to your listing.
Create localized, meaningful content. Build out a strategy for

creating intentional, valuable content

that is based around localized keywords. This content will be distributed through your blog and website, as well as your social channels. If you combine this content plan with the things mentioned above, you will set your business up to rank well in local organic search results.
Develop a paid search strategy. Up until this point, everything we have mentioned is something you can do with the resources you already have and some extra time and effort. But a strategy for

digital ads

is absolutely worth your consideration and money, because it's a way to tap in to more of Google's resources. We are not implying that if you have a pay per click (PPC) campaign on Google they will automatically boost your performance in localized search. But, investing in

ads on Google

will increase the likelihood that your ad shows up on relevant search results, and your account will share even more information and activity with Google, which makes it clear you are definitely open for business and actively seeking customers.
*BONUS* Create a YouTube strategy. This last tip is a bonus, and absolutely requires a time and energy investment (and most likely a financial one). Because YouTube is a Google product, clips from YouTube videos show up very well in search results. If you're seriously committed to boosting your performance in SEO both locally and globally, creating valuable YouTube videos is a great means to that end. Provide behind the scenes glimpses into your company, interview employees, give a product demonstration, or show how to solve a common problem. All of these things will contribute to your local search performance and will increase your credibility with prospects.
Build a Local SEO Strategy for Your Company
Whether you are a business with a physical location trying to increase the number of customers that come in your door or a business wanting to maintain a strong hold on your local market, local SEO is a tool you need to be using. But, it's pretty easy to see that it's a tool that will require you to wear many hats: strategist, content architect, digital ads expert, video curator, customer service expert, and so many more.
One way to get more reach with your dollars is to consider partnering with an agency. Doing so will provide you with access to multiple team members, each one an expert in the areas mentioned above. It allows you to take off some of those extra hats, and focus on what you do best: running your business. If you're interested in finding a partner to help manage some of this work, we would love to meet with you. Our team has worked with companies just like yours, and helped them build out a successful strategy to reach more customers locally. Ready to get started? Just click the image below.