BLOG 3 Basic On-Page SEO Factors to Pay Attention To
3 Basic On-Page SEO Factors to Pay Attention To
POSTED BY The Prim Pack | Jul 5, 2017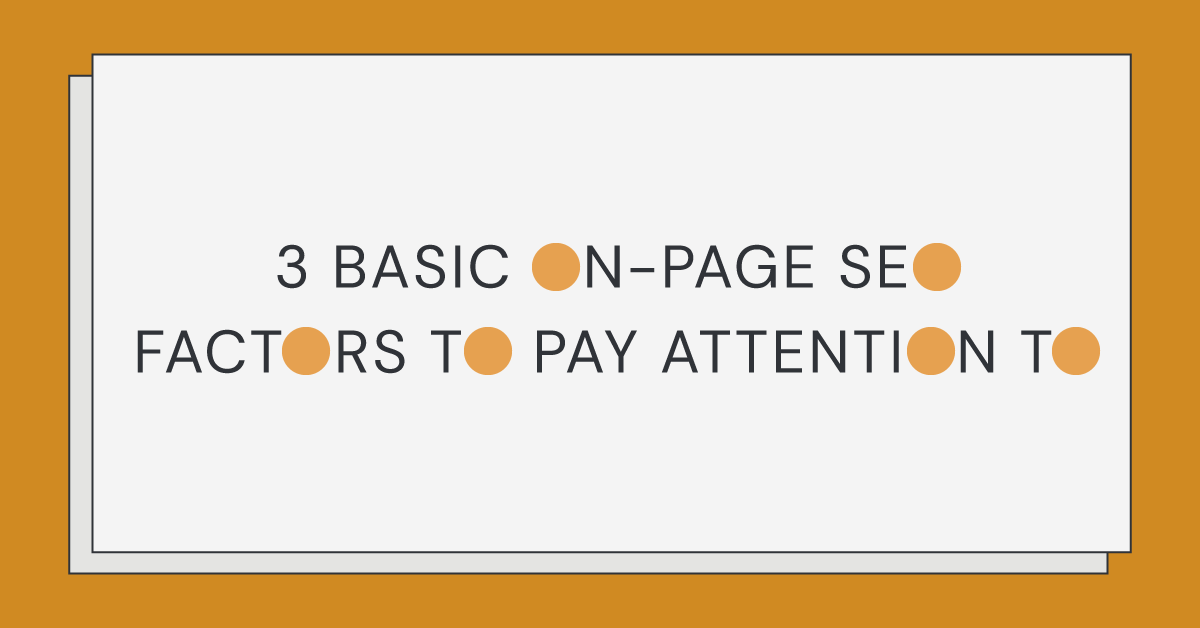 There are over 200 factors that Google uses to rank a page in a search result. Google doesn't exactly let everyone know which are most critical; however, there are some key factors that are seen by many SEO professionals as being the most important.
These factors, generally, branch off into two main categories: on-page and off-page SEO.

On-page SEO consists of all the factors on your actual website and your site's pages, such as underlying code, blogs, and relevant content.
Off-page SEO deals with everything off-site, including social shares and other sites that link to yours. This helps build brand authority and trustworthiness.
In its most basic form, on-page SEO is the criteria that Google uses to show a particular search result over another. When considering on-page SEO, we highly recommend looking at three main factors: page speed, content, and mobile-friendliness.
Page speed
For many years now, Google has cited a website's page speed (and mobile page speed) as an SEO ranking factor. Essentially, if your site doesn't load fast enough, your business could be penalized. And even worse, a slow page means fewer pages to crawl, as well as a higher bounce rate.
Some key ways to decrease the time it takes for your website to load and receive the first byte of information is to:
Compress your files
Remove unused code
Reduce redirects
Leverage browser caching
Use a CDN (content distribution network)
Optimize images
Content
Your website's content should be both optimized and relevant to a user's search query.
To ensure your page's content is relevant, be sure to provide original and topical information, structure your page to make it easy for visitors to read (by relevant titles and subheads), and include target keywords while refraining from keyword stuffing.
If a user searches for "best lower body workouts," it's a universal best practice to ensure your website actually has lower body workouts as opposed to exclusively shoulder, bicep, and back workouts.
Search engines do not want to be misled or see duplicate content on your site. Simply put, Google wants to see that your page follows through with its promise (your page title) and that it includes relevant, quality information on the topic.
Mobile-friendliness

Mobile is becoming the primary way people search, thus Google has placed huge importance on mobile-friendliness/optimization.

Mobile optimized basically means that your website looks and functions correctly on phones, tablets, and other mobile devices. You can address this by having an entirely separate mobile site or by using responsive design to style your site when viewed on mobile devices.
Not sure if your site is optimized for mobile? You can check if your site is seen as mobile-friendly by using Google's Mobile-Friendly Test Tool.
As a manager, leader, or C-Level executive, it's critical to have a solid understanding of SEO so quality decisions can be made on the future of your company. This includes having an understanding of how SEO relates to growing your website, hiring employees, and creating quality content.
Primitive has created an extensive eBook on SEO just for that purpose, entitled, "SEO 101: The CEO's Guide."
This eBook provides CEOs with a thorough breakdown on the basics of SEO, essential terminology, best practices, and insights as to why a company might not be successful with their SEO practices.

Download your free eBook, SEO 101: The CEO's Guide, today.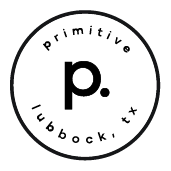 About the writer, The Prim Pack
I'm Buffy the Bison! When I'm not strolling through the plains of West Texas, I am proud to represent Primitive and the digital craftsman it is home to.