BLOG What to Expect with Inbound Marketing
What to Expect with Inbound Marketing
POSTED BY The Prim Pack | Oct 6, 2021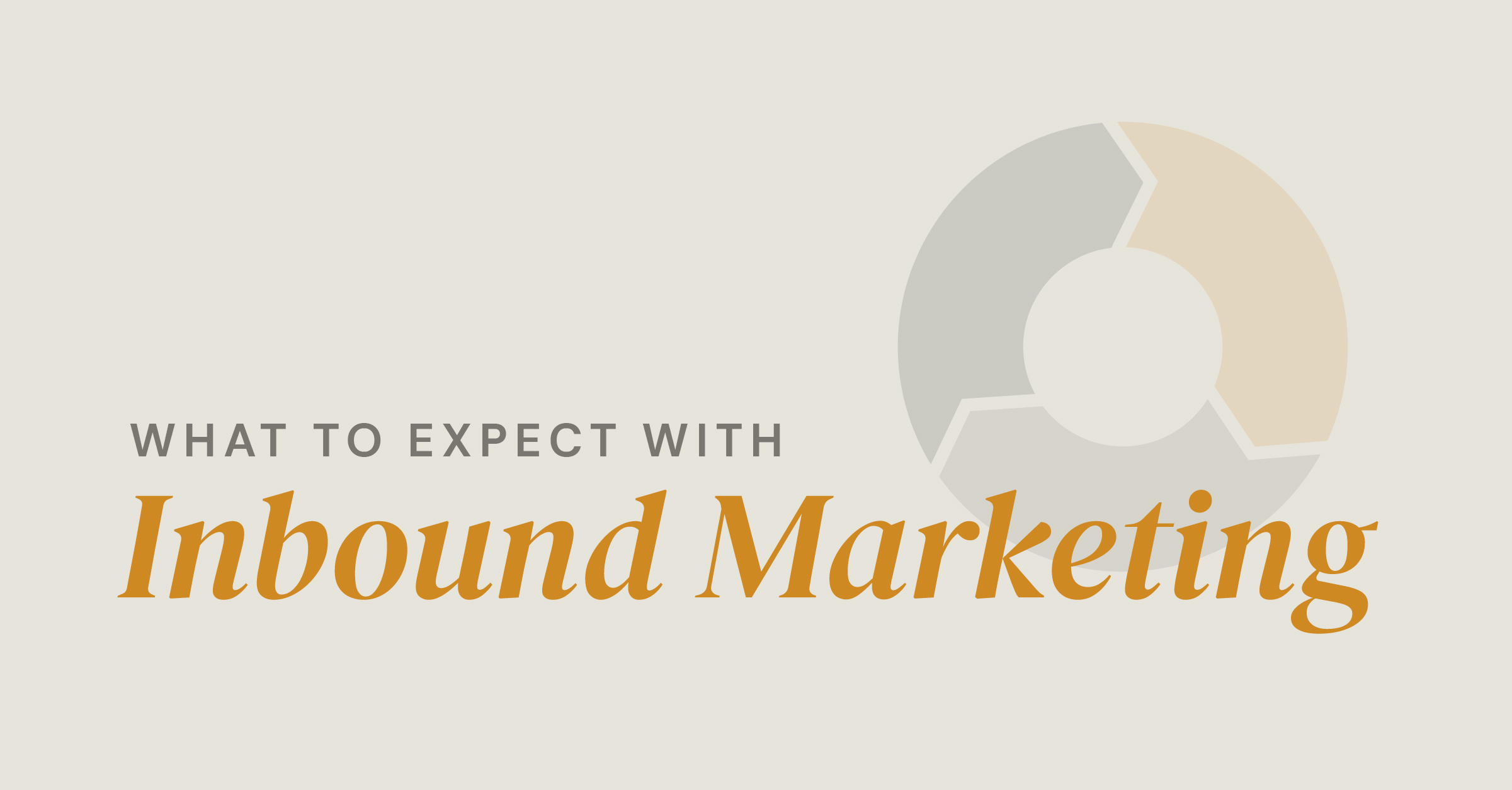 It's a little embarrassing for me to have to admit the amount of time I have spent trying to find a silver bullet for different areas of my life. Whether it's weightloss, cooking made simple, or running, I'm always looking for something that helps me reach my goals more quickly, effortlessly, and painlessly.
Here's the thing about silver bullets: they pretty much only exist in science fiction novels that involve werewolves. In real life, reaching your goals takes consistent work over time. For example, if I want to lose 20 pounds, it's far more effective and lasting to commit to making healthy, sustainable choices over six months, rather than trying to drop the weight in a week with methods that are unhealthy and impossible to maintain.
This principle holds true in business as well – there are no silver bullets to accomplish your goals. But there are effective and proven methods that will work if you commit to put in consistent effort over time. One of those methods is inbound marketing.
Why Inbound Marketing Isn't a Silver Bullet
To be clear, while we don't think inbound marketing is a silver bullet, we definitely believe it is one of the most effective ways you can grow your business. But it takes time and consistency. Part of the reason this method is so effective is that it takes your customer's thought process in mind.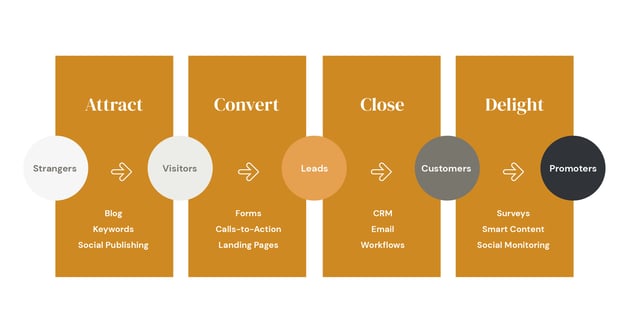 Inbound marketing is built on the principles of attract, convert, close, and delight. You attract visitors to your website through the use of keywords, high quality content, digital ads, and distribution on social channels. Once visitors come to your site, you generously share content that is valuable, informative, and educational. As your visitors engage with your content, they are willing to exchange their contact information to develop a closer relationship with your company. This is your opportunity to more deeply engage with and nurture your leads to help them make a decision about your company. Once they decide to become a customer, your team switches their focus to delight: doing everything possible to care for customers well so they stay with your company for the long haul.
While not a silver bullet, inbound marketing is incredibly effective at reaching customers where they are in their decision making process and positioning your business to walk alongside them as they decide whether or not your company is the right fit for their needs.
What to Expect During Your First Year of Inbound Marketing
The most critical aspect to being successful is building out a strategy. This strategy requires you to think intentionally about the needs of your customers and your company. To help you get started, we've actually built out a multi-part blog series covering the different stages of inbound to transform your digital presence.
It cannot be stressed enough that these things take time. You will not see results within your first week of inbound marketing. This kind of strategy requires a plan, time, and consistency. It's not just enough to attract the attention of your prospects: you have to offer things worthy of that attention. This mainly takes the form of helpful content that answers and addresses questions and concerns they have at each stage of their decision making process. But it also requires you to have:
a robust, well-designed and maintained website.
a decent "stock" of content: offers, blogs, etc.
clearly defined

buyer personas

to guide and influence your work.
a decent budget to devote to your marketing as well as to digital ads.
a plan for content creation and distribution.
So what will your first year of inbound marketing look like? Obviously, every business is going to be different, and it's going to depend on how much you invest into your strategy, as well as where you're starting (for example, if your website needs to be redesigned, you can't expect to start seeing results within the first few months). If these things are in place, your business should expect to see quality leads being generated within six months.
Quality is Worth the Time
Here is one of the great things about inbound marketing: your success is cumulative. The more you build out your foundation (your website, content, personas, etc.) and consistently stick to your plan, the more likely you are to see an increase in leads generated each month. The beginning months might test your patience, but by the end of the first year you should begin to see qualified leads being turned into customers. This time is worth it because you want to put out work that is worth the time and effort. It is intensive to think deliberately about what your prospects need and then create it. It takes time to build things that are well designed and simple to use. It takes work to build out a plan for digital ads, distributing content, and nurturing leads through emails and meetings. But this work is worth it, because it helps your company find the right customers.
Want to learn more about creating a strong digital presence that results in healthy, sustainable growth for your business? Download our free ebook, Creating a Healthy Digital Ecosystem, below!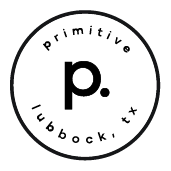 About the writer, The Prim Pack
I'm Buffy the Bison! When I'm not strolling through the plains of West Texas, I am proud to represent Primitive and the digital craftsman it is home to.