BLOG Digital Transformation: Focus on Paid Search
Digital Transformation: Focus on Paid Search
POSTED BY The Prim Pack | Aug 27, 2020
If you've been following along with our most recent series, then it's probably safe to assume that you care about your business's digital presence. So far, we have covered the importance of your website and your content marketing. Today's topic: the need for a paid search strategy.
Now listen. We have a very good idea of the face you just made. It's the same one you make when you swallow ice cold coffee that you thought was going to be hot. But before you try to stick us in the microwave, just keep reading. In theory, it would be really nice if following a digital marketing strategy led to thousands of organic results for your business. But things just don't work that way. In reality, your business is competing against hundreds of thousands (if not millions) of others for a space in this digital world. When you combine that with the fact that your audience is very unlikely to look past the first page of a Google search, it becomes a bit more understandable why your business might need a boost.
And that boost comes in the form of paid search (also known as digital ads). Ready to spit out that cold coffee and get started building out a digital ad strategy that helps grow your business? Keep reading.
Know Your Budget
If you want to build a successful paid search strategy, you've got to start with the numbers. What are you able to spend each month or for each campaign? Use this amount to guide your ad creation and duration. As you're considering these things, make sure you also consider the platform you will use for your ads. To get the most out of your budget, we highly recommend Google search and social ads (for example, an ad on Facebook or Instagram).
While paid search and digital ads can be incredibly cost effective, it is also very easy for your budget to get out of control if you don't set strong parameters that you follow. One way to make sure you stay within your budget is to always set an end date for your ads. That way, they aren't still running even if you forget to stop them.
Do Your Research

Once you know your budget, you can begin to do some research. The two main areas of research you need to focus on are your buyer personas and your keywords.
Buyer Personas
It's imperative that you know your ideal customer inside and out. The best way to do this is by creating buyer personas – a fictitious representation of your ideal customer. What are their problems and needs? What tone of voice do they best respond to online? Are they drawn to certain images or photos? The more you know about your ideal customer, the more likely you are able to reach him or her.
Keywords
Now that you know your ideal customer, you can begin to identify the words and phrases that he or she is most likely to use when searching online. These words need to make up a significant portion of your ad copy (and overall content strategy).
Build a Strategy
Speaking of strategy, it's necessary that you have one for paid search and digital ads. While digital ads are known for creating quick, effective traction for your marketing efforts, it really only works if everything has a purpose.
Here are some guidelines to make sure your paid search strategy works hard for your money:
Identify your CTA:

What action exactly do you want your audience to take? Want them to click a link? Fill out a form? Stand on their head and rub their belly? Regardless of what you want them to do, the point is that you need to make it clear. Don't leave them guessing or unsure. Spell out the action they need to take.
Have a plan for lead generation: Ok, we lied. Having your audience rub their belly might be hilarious, but it actually will accomplish nothing for your digital marketing efforts. It's not enough to have your audience take action. You've got to know what happens next. If they click on a CTA, where do they go? If they fill out a form, what email will they receive? If they set up a consultation, who will meet with them?
Be practical: All the great ideas in the world can't help you if you don't cover your bases. Don't get so caught up in cool images or snappy copy that you neglect the amount of text on your image, or that you forget to set up a call tracking number on your Google ads.
Remember the Numbers
Digital ads aren't all fun and games. They're also cold, hard facts. And those facts are a gold mine for influencing your overall digital presence and future marketing efforts. You've got to run regular reports that show the performance of your ads. What is working? What completely flopped? Where are you seeing the greatest number of visitors? Have you intentionally focused on reaching those visitors?
Are you testing the performance of your paid search and digital ads? Have you compared two ads with different tones in voice? Have you used the same copy with different images? This kind of A/B testing makes it easy to pinpoint exactly what resonates with your audience, and what is basically a flop.
We understand firsthand that the digital world can be complex and difficult to navigate. Paid search is no stranger to this truth. But these guidelines will have you well on your way to building out a successful online strategy.
Looking for something more robust? Download our free guide to building a healthy digital ecosystem below!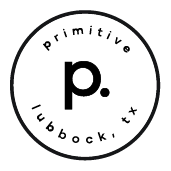 About the writer, The Prim Pack
I'm Buffy the Bison! When I'm not strolling through the plains of West Texas, I am proud to represent Primitive and the digital craftsman it is home to.