BLOG Website Scalability: the Factor You Didn't Realize You Needed
Website Scalability: the Factor You Didn't Realize You Needed
POSTED BY The Prim Pack | Nov 24, 2021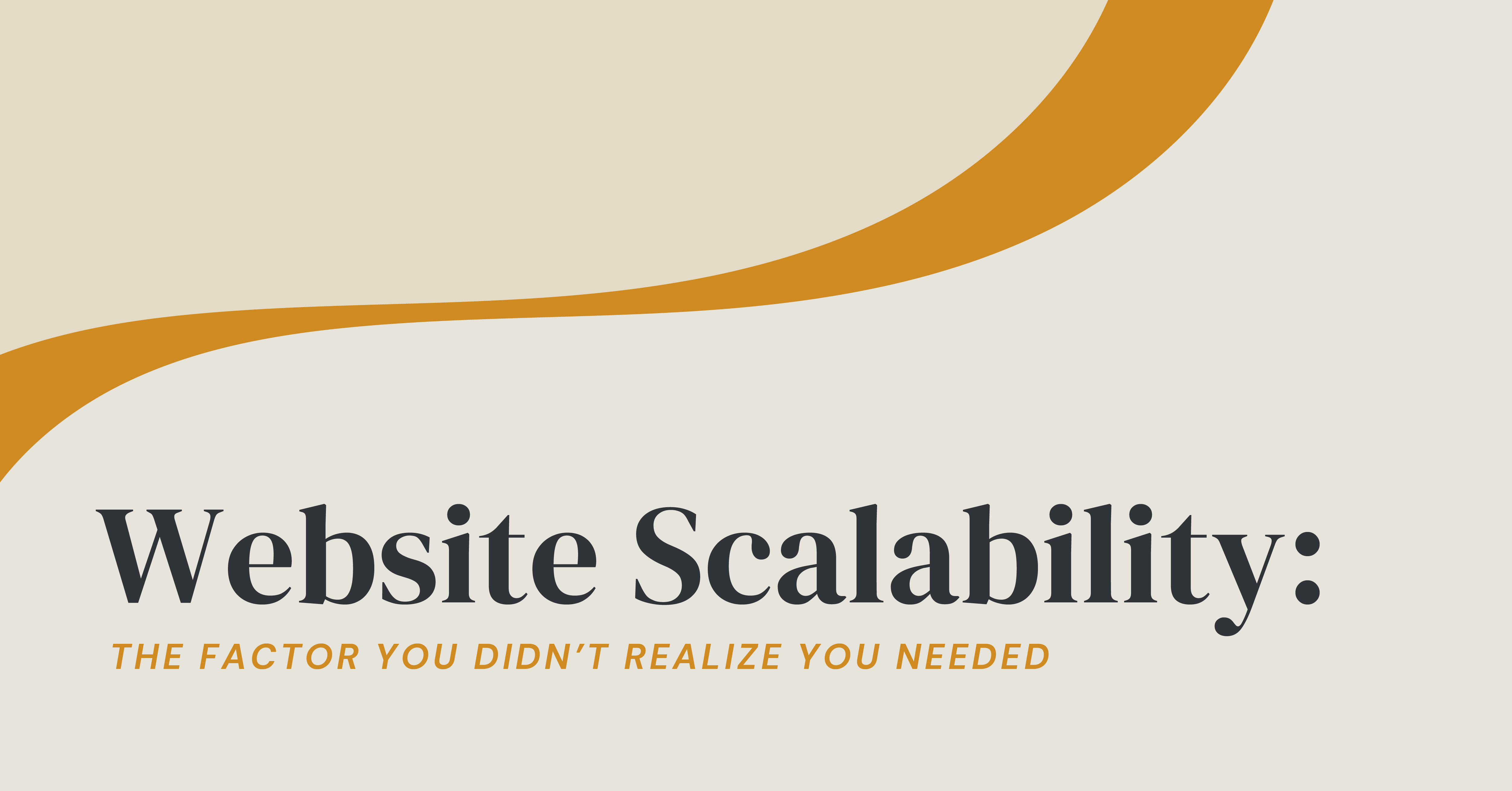 My husband and I recently changed out our bathroom shower head, and while that might not sound like an exciting purchase to most people, if you know, you know. The very best part was that I got to choose which shower head we would install.
At first glance, you might think this is a pretty straightforward decision. A shower needs water and decent pressure, and it needs to fit with the color scheme and hardware already in your bathroom. Otherwise, they're all the same, right? Wrong. There are showerheads that control the spray of water, there are showerheads that have removable nozzles to spray a smaller area (or your dog), and there are showerheads that allow you to actually adjust the height of your head so that the water will hit different areas of your shower.
I found this feature particularly useful because it allows me to move my shower head and better clean different parts of our shower. And hypothetically speaking, it also comes in handy when you've accidentally stepped in your daughter's most recent art project. (No, I haven't experienced that firsthand. Why do you ask?) But I had a realization when I was taking a shower. This adjustable showerhead is the perfect picture of one of the most important considerations you should have when building your website: scalability.
Remind Me What Scalability is Again?
When we talk about scalability, we're referring to the ability of anything (a business model, a process, a tool, a website, etc.) to be just as effective small as it is large. Think of the Pythagorean theorem. It doesn't matter if a² and b² are in inches or miles. When added together, they will always equal c². Always.
This is a principle that few businesses consider. It's great to develop a process that works well for your company right now. But what about in two years when you've acquired 10 new clients? Will that same process work? Or will you have to change it again? What if you decide to niche your business model and cut down on the number of clients you have? Will this process still be effective? Can your website handle updates from Google and Apple?
If the answer is that you might have to change your process again, then it's not worth your time, effort, or money. And the same is true for your website.
How Can a Website be Scalable?
One way that traditional web design has had a negative impact is that it's caused us all to think of a website as a stagnant thing: once it's designed and developed, it's basically going to stay the same until you have a new redesign. And most people are okay with that because it's just the way it's always been done.
But why can't your website scale along with other aspects of your business? If your website truly is your most powerful and important marketing tool, why wouldn't you make it something that can grow and adapt right along with the rest of your company?
So what does this actually look like? If you decide to expand your business and offer a new service line, your website should reflect that immediately. If you're pivoting and going to focus on a specific buyer persona, your website has to adapt to meet the needs of that persona. Having a scalable website means it's simple and easy to adjust it to fit your business.
How to Build a Website That Scales
So how do you build a website that is always poised to work for your company and meet the needs of your prospects? You need a method that operates with growth and adaptability in mind. That is what the Growth-Driven Design method offers.
If you've heard of Growth-Driven Design, feel free to skip to the end of this blog post. But if you haven't, here is a simple breakdown of the process to help you see what sets GDD apart from traditional web design methods.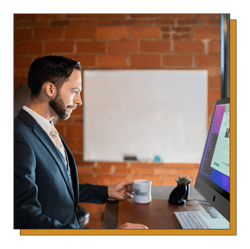 The entire process begins with a robust onboarding process that allows our team to know your business, your needs, and your ideal customer. From this, we are able to create a timeline for the stages in which your site will be built. This is one of the things unique to GDD: instead of taking months to design and build out your entire website, it's built in stages. At each stage, your website is fully functional and able to help you reach your goals.
The first stage is a launch pad. This is a robust home page that helps you and our team nail down your branding, voice, and overall tone. After the launch pad is built, our team will follow the timeline that was created to guide the subsequent stages of your design. During each stage, you will have the opportunity to share your priorities and needs, and we will adjust accordingly.
Your website is your online home base. It's where prospects and customers go to learn about your work, receive insight for their decision making process, and get a feel for how your team operates. It has to be good, but it must also be scalable in order to consistently align with your business and your goals. Trust me, that's an even bigger win than an adjustable shower head.
Take your website from stagnant to dynamic. Our team can help you get there.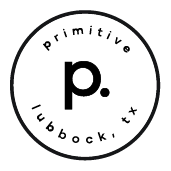 About the writer, The Prim Pack
I'm Buffy the Bison! When I'm not strolling through the plains of West Texas, I am proud to represent Primitive and the digital craftsman it is home to.