Is Your Business Ready For Google's New Core Web Vitals?
Posted by Lacey Wilcox | October 20, 2021
No visit to the doctor is complete without first checking some important vitals. Before you even visit with your physician, your height and weight, temperature, and blood pressure will all receive a quick scan. This is because these vitals provide an easy and accurate look into your overall health.
While there is no such thing as a web doctor, there are some vital signs you can keep an eye on to make sure your website is performing well and providing an excellent user experience for your visitors. Google created Core Web Vitals, which will be launched sometime this year, to provide baseline indicators that are critical to a great website experience (which means your site is more likely to perform well in search).
What is Core Web Vitals?
Core Web Vitals is an initiative created by Google to help provide unified instructio
n for website owners. Following these guidelines and checkpoints can ensure your site has the information visitors want in a format they can easily use. And yes, these Core Web Vitals will absolutely be incorporated into Google's search algorithm.
Google offers dozens of tools that businesses can use: from digital ads to business listings to in-depth web resources. If you're a professional developer, using and interacting with these tools might feel as simple as following the directions on a box cake mix. But, if you don't have that kind of experience, you might as well be reading a new language. These vitals are a way to make having a winning website more tangible for everyone, regardless of your feelings on box cake mix.
What Vitals Will Be Measured?
Essentially, Core Web Vitals will have three main categories or parameters that will be measured to ensure your site is providing the best user experience possible. Yes, this is absolutely going to feel like we're speaking another language. No, you won't need box cake mix to cope. We're going to break it down with you, because the majority of my Google experience revolves around trying to figure out my kids' homework.
Largest Contentful Paint (LCP): No, this isn't Google branching into the art world. It actually has to do with your website's load time. An ideal time is 2.5 seconds or faster. This can be impacted by things like the size of the images you use, server time, text used, or whether or not you have videos on your site.
Cumulative Layout Shift: The amount of unexpected layout shift of your page's visual content. You've primarily experienced this on a mobile device if you've loaded a page and tried to click on a button, image, or link, only to have things shift slightly and you end up clicking on something else. Ideally, this shift would be less than 0.1.
First Input Delay: This is the amount of time it takes for a website page to become interactive. Whenever a website visitor clicks on something on your website, how long does it take the browser to process the command and make it happen?
How Do I Measure My Core Web Vitals?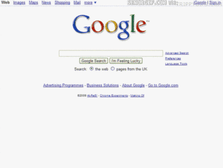 As of right now, you don't. Google has not yet launched Core Web Vitals. The intent was to launch last year, but the pandemic played just a small part in that delay. Word on the web is that this will all launch in May. Once that happens, Core Web Vitals will appear on your Search Console or Page Speed Insights dashboards. You'll be able to check your performance and identify what you need to change or improve. Right now, Google does offer a report that can be found here, but you can expect things to become even more robust once the launch is official.
Thinking about yet another Google update is overwhelming. But here's the bright side: most of these vitals are things you should already be doing. Your website should already be quick to load, easy to navigate, and user-friendly. These vitals exist to make things better for your potential customer because that's the best way to do business. This doesn't require a complete website overhaul or a brand new site.
Are you wondering if your website will rank well in Core Web Vitals? Would you like to be more certain that this new update won't keep your website from tanking in search? We can help with that. Our web development team excels at creating websites that grow your business by meeting your prospects' needs. Interested in learning more about how we can help your site survive Core Web Vitals, and anything else Google throws our way? Hit the image below to meet with us.