BLOG The Best CMS Platforms
The Best CMS Platforms
POSTED BY The Prim Pack | Nov 25, 2020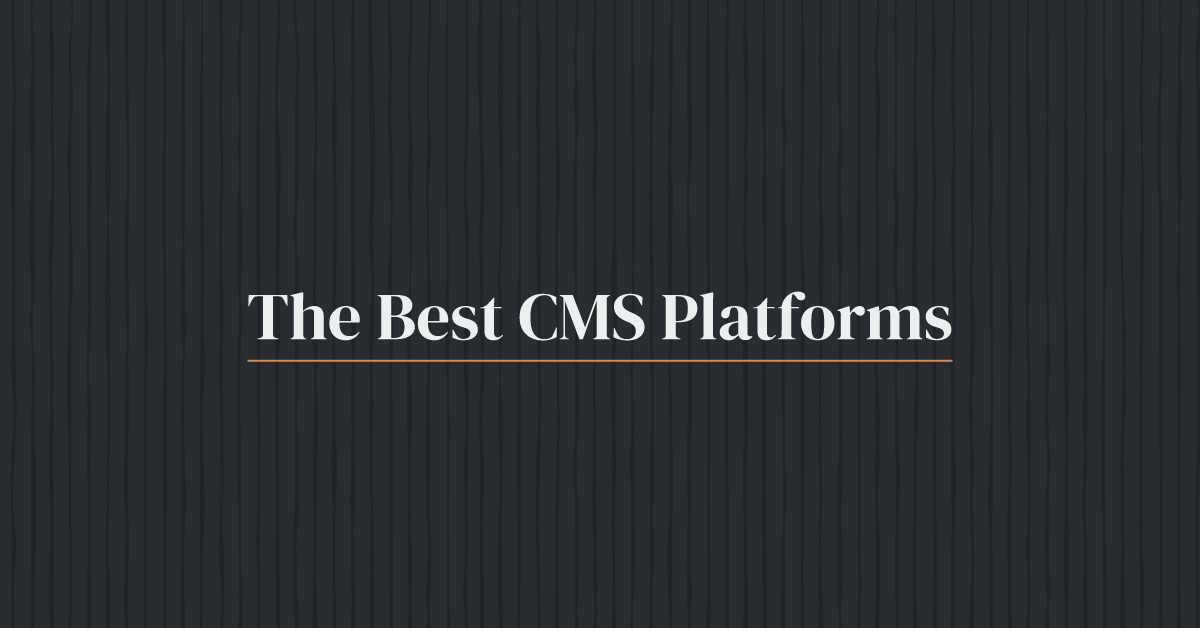 Raise your hand if you've ever started a project around your house, only to realize that the only way you stand a chance of completing it is if you purchase some tool or gadget from Home Depot? (I'm convinced that Kade Wilcox lives for these kinds of projects.) We've all been there. And sometimes, you can feel that way when it comes to your digital marketing strategy.
In the same way that you can find a tool for every project you want to do in your home, you could find a tool for everything you want to accomplish in growing your business online. Knowing which ones are the right choice for your business requires you to know your budget and the exact components of your strategy. But there are some tools that are an absolute must have to help you succeed in creating a strong digital presence. One of those tools is a CMS.
What is a CMS?
You've got to love a good acronym, and digital marketing comes with its fair share. CMS stands for Content Management System. Basically, it's what you use to create and manage content on your website – everything from blogs, to website pages, to landing pages and forms. A CMS makes it easy for you to create content on your website without needing a ton of coding or development experience.
Here's why a good CMS is a non-negotiable as you're wading through your options for which tools to choose and which aren't a necessity. Your content is the best way for you to offer value to prospective customers and attract them to your website. If you don't have a tool to help you manage that process, it can easily become overwhelming or unmanageable.
Which CMS Should I Choose?
Again, the CMS you choose for your content creation and marketing needs is going to depend upon your digital marketing strategy and your budget. Like any digital tool, the options seem to be endless. Here are some of the most popular choices on the market.
WordPress: Chances are high you've heard of WordPress. It's one of the oldest and most trusted CMS on the market, and for good reason. While WordPress does offer options for complete customization, it also has many templates that can be used to create a highly functioning website. It's a tool that is easy to use and maintain, is cost effective, and has the ability to work with different tools and integrations. And speaking from personal experience, if I can use it, you can definitely use it.
Square Space: A bit of a newcomer to the CMS game, SquareSpace has gained a lot of traction for being incredibly user friendly, slick, and effective. Like WordPress, it is also budget friendly with different levels or price points to meet the needs of your business.
Joomla: While Joomla adopts a similar style as WordPress (users work with templates and modules to create a site), it has a more advanced management system. This is a great option for users who might have a little more coding experience, but aren't quite ready for the work of building a completely custom site.
Shopify: E-commerce capabilities are no longer an option — they are a requirement for having a strong online presence in today's digital age. Shopify makes it simple and possible to offer e-commerce options through your website. One thing that's an added bonus for companies who want to work with Shopify is its security – it does much of the work for you to make sure your customers' information stays secure and safe.
Magento: Magento is another ecommerce option for businesses who want to sell directly from their website. Much like WordPress, it uses open source software and is also based on PHP code. This allows you the security of an ecommerce site that works, but gives you some freedom and flexibility in how it looks and works.
Why HubSpot

Again, these options all have incredible value for a variety of different businesses. But the option that we believe best meets the needs of most businesses and provides the greatest success with growing your business online is HubSpot. There's a reason HubSpot has been around as long as it has, and why it continues to grow and evolve. It's one of the best tools on the market, and it's uniquely focused on helping you generate leads and turn them into customers. Its CMS is incredibly intuitive and user friendly – it allows you to quickly publish blog posts, edit landing pages, create forms, and more. When you combine this ease of use with it's robust CRM (Customer Relationship Management) tools, it's almost unstoppable.
Are you interested in learning more about building your website with HubSpot in order to generate leads and prospects? We've used HubSpot with our clients for years, and we're confident we can help you create a plan and strategy that will help your business thrive online. Click the image below to learn more about building your website with Hubspot.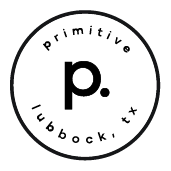 About the writer, The Prim Pack
I'm Buffy the Bison! When I'm not strolling through the plains of West Texas, I am proud to represent Primitive and the digital craftsman it is home to.