BLOG How to Use Logo Usage and Messaging Guides
How to Use Logo Usage and Messaging Guides
POSTED BY Lauren Pugh | Mar 25, 2022 Like many things, when it comes to your company's branding, consistency is key. Think about a brand you could recognize anywhere. Chances are, it's easy to identify because of the repetitive use of logos, typography, colors, and voice that aligns visual elements with the identity of the brand. But why is any of this important? Well, consistency leads to brand recognition which builds trustworthiness and credibility in your business and sets you apart from competitors.
Today, consumers interact and follow along with brands across multiple channels, making the need for consistency across platforms essential. From your social media presence to the design of your website to the communication style of your customer support team, consistent messaging and logo usage matter. So, how can you clearly communicate branding guidelines with individuals, departments, and outsourced companies involved in your creative process?
If you guessed a messaging guide or logo guide, then way to go! Virtual fist bump.
What is a logo guide?
A logo guide includes the different versions of your logo and how they are and are not to be used, both internally and externally. Staying consistent with logo usage ensures that it will continue to look as intended and build brand recognition across platforms and marketing materials. It prevents alterations to your logo that may not align with your brand aesthetic.
Your guide may also include styling guidelines for the exact fonts, colors, and size requirements for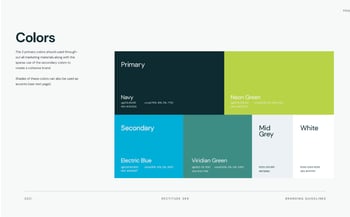 different media. When multiple hands are working on content for your business, a professional guide ensures your brand is represented properly, from business proposals to billboard designs.
What is a messaging guide?
A messaging guide brings clarity and uniformity into all communication from your brand. It's built upon research, including demographics, industry data, and other helpful information that helps you create an impactful message that resonates with your target audience. This guide acts as a template that provides creatives with the right pieces to put together an on-brand message every time. You can even create a unique messaging guide for a specific product line, promotion, or limited-time campaign.
This guide isn't just relevant to copywriters and content creators, but to those working your customer support lines, programming automated responses, submitting press releases, or speaking on behalf of your company in any way.
What components are found in a messaging guide?
For starters, a messaging guide identifies your brand's voice and tone and includes main messaging points, buyer personas, legal information and disclaimers, key benefits, and approved language. Remember how we said consistency is important? That still holds true, and you'll even find guidelines for:
when to spell out an industry term and when to use an abbreviation
when to capitalize a letter and when to leave it lowercase
which keywords and phrases to avoid like the plague
Utilizing your logo and messaging guides
While a significant chunk of time and work goes into creating your brand's logo or messaging guide, you're creating a long-term resource that provides your employees with the tools to simplify processes and make their jobs easier. These resources can be accessed when working on any content and updated as needed. It ensures that if a consumer sees two messages created by two different team members, they leave with the same key takeaways.
Here at Primitive, we stand behind the saying that clear is kind. We've found that clear communication allows our team to provide thoughtful feedback, make progress without unnecessary roadblocks, and deliver quality products that exceed expectations. When you provide your team with a clear set of guidelines and standards from the start, they have the freedom to think creatively and strategically to create killer, on-brand content.
Ready to create a logo usage or messaging guide for your team? Build a brand kit you're proud of with Primitive.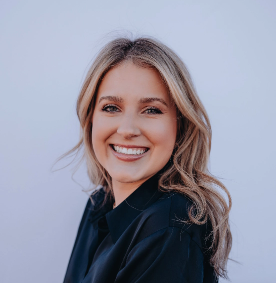 About the writer, Lauren Pugh
Lauren is a Account Manager at Primitive who helps brands craft their story and share it with the world. She lives for a good pun, is motivated by iced coffee, knows that all pens are not created equal, and works hard so her dogs can have a better life. If you can't find her, don't worry– she's probably lost in a good podcast!