BLOG How to Find Your Brand's Voice
How to Find Your Brand's Voice
POSTED BY The Prim Pack | Feb 18, 2022 When you talk about marketing your brand online, one of the things that sometimes takes a backseat is your content. And I understand this, because written content isn't as large or visual as things like your brand, your website, or videos.
But just because content isn't as visible doesn't mean it's not as significant. It's actually one of the most meaningful ways you can connect with and engage your audience. But in order to be authentic, engaging, and relevant, you need to define and develop your brand's voice.
What is Brand Voice, and Why Does it Matter?
Your brand voice is the personality your brand displays in all of its communication. It's the tone or sound you take on as you communicate with your audience. It's one of the many ways to define and set your brand's recognition among your audience.
Your brand's voice and tone play an important role in earning customers. One of the things that communicates your trustworthiness to your audience is cohesiveness in your branding: whether it's your website, imagery, or the content you're sharing, every single thing related to your brand needs to be consistent.
Think about this in other areas of your life: it's clear very quickly when one of your friends is acting outside their normal behavior and tendencies. Or what about when your favorite brand of pancake mix changes the game and throws off your perfect, fluffy breakfast game? We like knowing there are some things we can count on to stay true and consistent.
This is exactly how your customers and prospects feel about your company. Nailing your brand tone of voice and messaging helps them know you're consistent and trustworthy.
How Do You Define Your Brand Voice?
So now that you know why it's important to have a consistent brand voice, how do you define yours? One of the first things to point out is that defining your brand's tone of voice requires some time. Writing for a brand doesn't always flow in the same way that it does when you're writing for yourself. But over time, you and your team will develop consistency and a tone that fits your heart for your company.
So how do you nail down this voice? There are a few questions you can ask yourself to help you nail down how you want to sound to your audience.
Who are you, and how do you want to be known? What is your place within your industry? It's not just enough to say you want to be an expert or a thought leader. What kinds of things do you value? How do you want your customers to see you? Are they turning to you to be a support for their problem? Are they depending on you to educate and lead them in making decisions? It's nuanced, but these things are distinct. Determining the reason prospects come to you will help shape your brand voice.
What is your tone of voice? There is a big difference between a light-hearted jump rope company and a law firm. Their tone of voice and content will be completely different. Do you want to be seen as edgy, with a dry sense of humor? Is your brand more cheesy? Are you serious and professional? Write these things down.
What three words best describe your brand voice? This is an incredible exercise to help you hone in on the exact voice you want to have. Choose three words that nail your voice and focus on those.
What kind of voice does your ideal customer have? It's important to stress that we're not saying you should just become like your customers. That's artificial and exhausting. But we are saying that you should think critically about your ideal customer, and the things you share in common with them. Reflect these things in your brand voice and tone.
What do you want to avoid? While we're all about thinking positively, it can be just as constructive to identify what you don't want your voice to be as much as what you do want your voice to be. What words or phrases do you need to avoid? Is there a tone you absolutely do not want to have? Again, write this down.
Audit your current content. Once you've begun to get a good feel for what is and what isn't your voice, take a look at what you've already published. Does your website reflect this voice? Are your social accounts a good depiction of your brand tone of voice? Keep track of what works and what needs to be changed.
Document everything for your team. Have we mentioned you should write these things down? Not only will the act of documenting the expectations for your brand's tone of voice help you define it, it will also serve as something you can distribute with your team. Just like having a

style guide

will keep your visual branding cohesive and consistent, this document for your brand voice will help you maintain a consistent tone your audience can trust.
Examples of Great Brand Voice
Don't just take our word on the importance of building out your brand voice and messaging strategy. This is the kind of thing you can see (and read) from some brands out there that are killing it.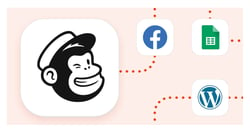 If you look through much of these brands' websites and social content, you'll notice that their voice is consistent everywhere. And you'll notice how distinct they all are from one another. There's not one required voice to be successful. Rather, what is required is to be consistent.
If you're a small business owner, chances are really high that you are wearing a lot of hats. Creating content and your brand voice is just one more thing to add to your long list. That's where we come in. Our team is passionate about helping brands grow. We love working with brands to create content that helps you find your voice. We would love to work with you to help you build out a content strategy that shares your voice with your audience.
Want to learn a little more about creating a compelling brand that connects with your audience? Grab our free guide!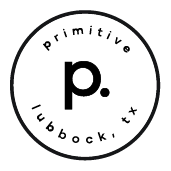 About the writer, The Prim Pack
I'm Buffy the Bison! When I'm not strolling through the plains of West Texas, I am proud to represent Primitive and the digital craftsman it is home to.