BLOG Full Rebrand vs. Logo Redesign
Full Rebrand vs. Logo Redesign
POSTED BY The Prim Pack | Apr 14, 2021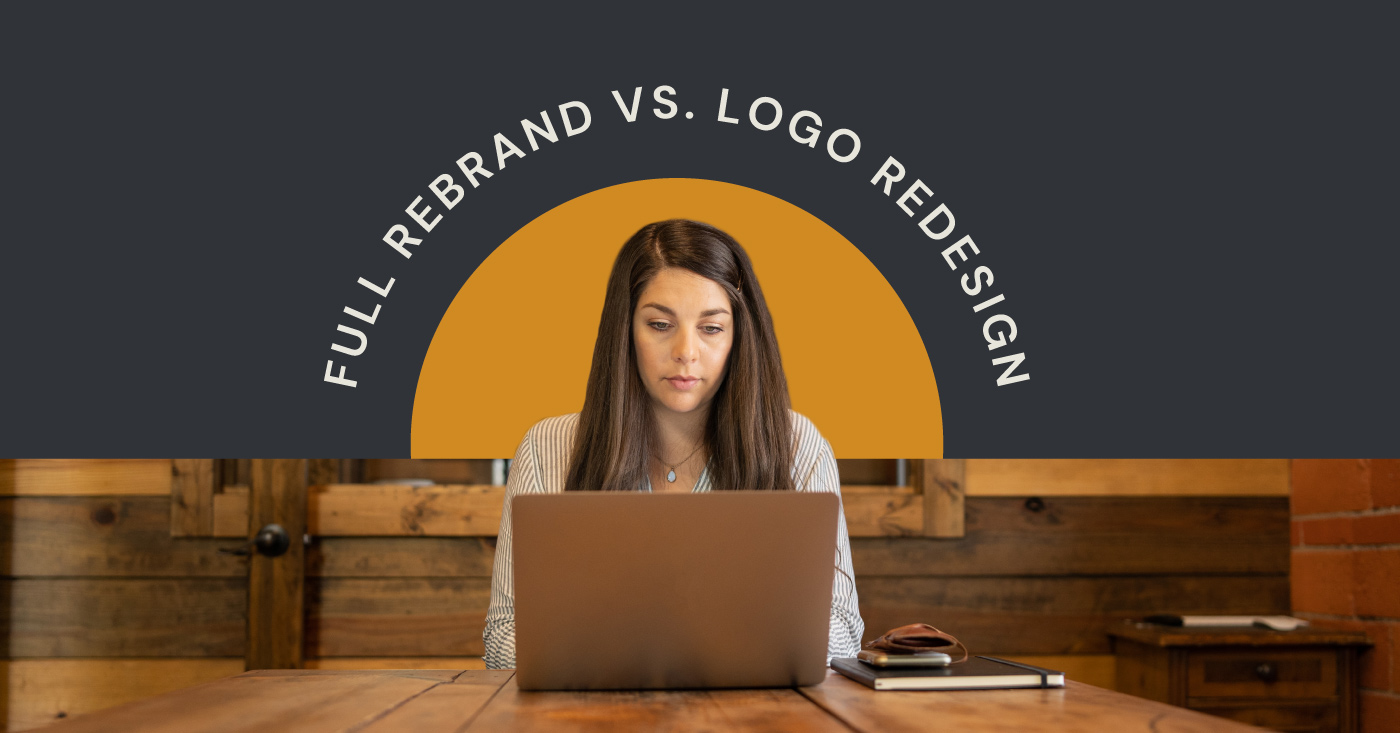 At some point in our lives, we've all decided to change our look. Whether it's choosing to finally upgrade from your dad's sports coat, shaving facial hair, or finally deciding to move on from the oversized polos that just looked so good when you were in high school, we've all had a moment where we've decided it's time for something different.
But these aesthetic upgrades aren't just for your hair and clothes. It's also something that needs to be done for your brand. Only instead of a makeover, this digital refresh can be a logo redesign or complete rebrand. We're going to look at each of these, as well as when one might be more appropriate over the other.
Should I Stay or Should I (Lo)Go?
Full disclosure: this blog was written during a rewatch of Stranger Things, season 1, also known as the one where the show's writers have The Clash stuck in your head indefinitely. If you find yourself stumbling upon a paragraph with the words "Full rebrand or new logo" to the tune of the chorus for Should I Stay or Should I Go, this is why.
There are a lot of things that go into the visual aspects of your brand. But we're simplifying things by boiling it down to a comparison of an update to your logo, and a complete rehaul of your brand.
A logo redesign is where your logo gets a few tweaks: the colors, name, and main image or symbols stay the same, but you might update the font or make things a little more modern or streamlined. A great example of this is when Instagram changed its logo and app icon in 2016. (However, if you're feeling nostalgic for the old camera option, here's how you can change it to display on your phone.) If your logo gets an update, you'll obviously update things like your website, business cards, social profiles, etc. But these updates will all be cosmetic – like deciding to shave off your beard to change things up a bit rather than completely changing your entire persona. If you've followed any kind of sports o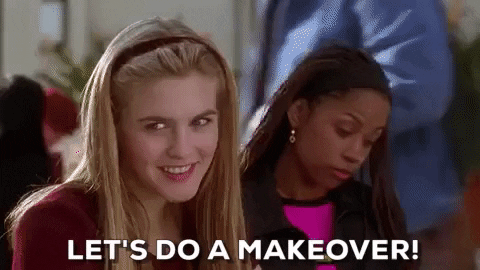 ver several years, you've seen this kind of update firsthand. Take, for example, the Utah Jazz, who decided to go into "dark mode" with their logo and colors.
A full rebrand, on the other hand, is a rehaul of everything: your logo will probably be redesigned or updated, but so will a lot of other things. Your business's name might change, as well as the colors or symbols used in the visual aspects of your brand. But rebranding is also about changing how you are perceived by the public. It goes beyond a complete visual change and will require you to communicate about your work and your identity differently than you have been. If life was a romcom, this would be Steve Carrell's transformation in Crazy Stupid Love.
Is it Time to Let it Go?
So how do you decide whether you need a logo redesign, a full rebrand, or you should just leave your visual branding where it is? While the answer is going to be different and unique to every business, here are some questions that will influence your answer.
When was the last time any of your visual assets or website were updated? If it's been several years since you've tweaked anything about your brand, it might be time to make things better for your business and your customers.
Do you have any misalignment in your branding? Is there anything confusing about your brand that you should correct? If you've followed Primitive for very long, you know that a year ago, we dropped the "Social" from our name. This isn't because we've turned into major introverts, but because it was confusing for prospective customers who thought we only did work on social media. A rebrand made it easier to communicate that we are here to meet all of your digital needs.
Has your company been bought out or acquired? Either of these changes might require a new name or at least a rehaul of your brand, complete with new visual aspects as well as new policies and services.
Have you recently experienced any sort of restructuring? Have you revamped your products or services, restructured your pricing, or had to file for

bankruptcy or Chapter 11

?
Has anything about your values, mission, or vision changed? Perhaps you've adopted new manufacturing practices, or want to shift your focus in a slightly different direction. Regardless, a full rebrand of your visual assets and website can help communicate this shift to prospects and customers.
Do you have the budget, capacity, and/or strategic partnership to make this happen? If you don't have the money or the ability to successfully rebrand your business, then now is obviously not the right time for you to go through a rebranding process.
We Gotta Let You Know
If you do have the budget for a full rebrand of your business, it might be worth partnering with a professional agency to accomplish your goals. Just like we've learned with every movie makeover ever, there's no point updating the outside if the inside isn't just as good. If you're going to completely overhaul your website and branding, you've got to make sure that every aspect of that process is successful. If your new website looks really cool but isn't built to function well, how long do you expect customers to stay on it? If you create an amazing new brand and vision for your company, but have no strategy to communicate it digitally to your audience, how many people do you think will really pay attention?
This is where we can help. Not only have we helped dozens of companies successfully brand themselves online, we've created campaigns to reach new customers and have built hundreds of websites that look good and work even better. We've also experienced firsthand what it's like to rebrand your business, and we have learned from that experience in order to create a more successful end result for our clients.
If you're interested in learning more about how we can help you redesign your logo or completely rebrand your business, we would love to meet with you. Click the image below to get started!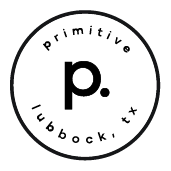 About the writer, The Prim Pack
I'm Buffy the Bison! When I'm not strolling through the plains of West Texas, I am proud to represent Primitive and the digital craftsman it is home to.