Five Areas to Focus on for Business Growth in 2022
Posted by Lacey Wilcox | November 30, 2021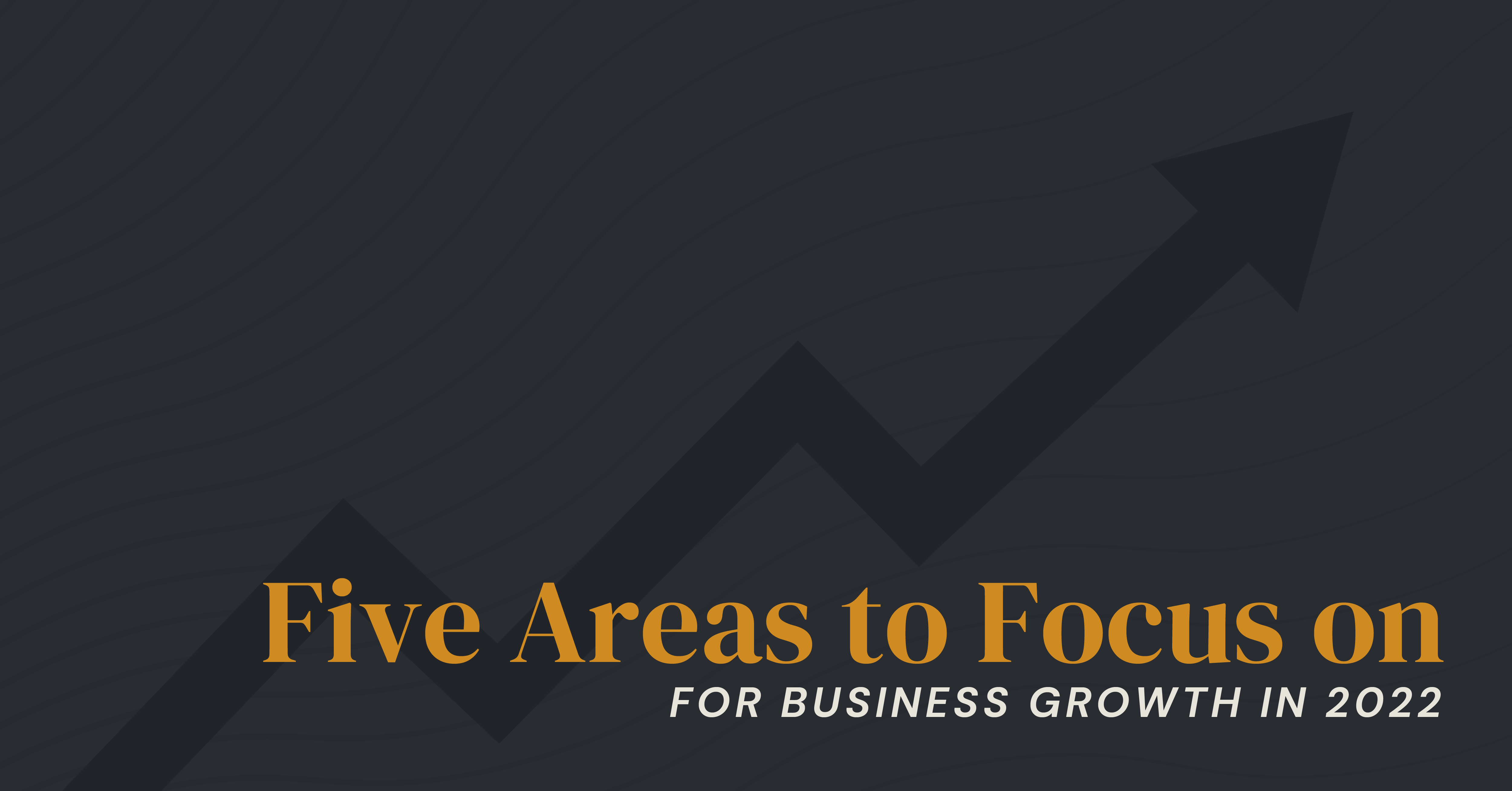 It's no secret that growing your business this year is going to require a change in focus.
As a business owner, you've probably spent a lot of time narrowing down critical goals and establishing a business growth strategy that will, ideally, skyrocket your organization's growth.
Luckily, devoting your time and attention to these areas will serve to make your business healthier and more profitable in 2022.
Team
The equation is simple. Employees who are not well cared for will not be able to serve your customers well.
To break it down a bit further, let's take a look at a two-part episode in season 16 of the tv show, Top Chef, that exemplifies this perfectly. You can read a full breakdown of it here, but for the sake of time, we'll extract the critical "spark notes" as they pertain to the importance of laying a strong foundation of leadership and guidance for your team.
In this two-part episode, the 12 contestants are divided into three equal teams of four. They are then presented with the challenge of opening a brand new, pop-up restaurant complete with a full menu and operational staff...in less than 48 hours.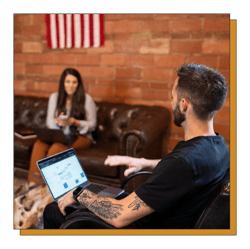 The difference between all three teams is drastic from the beginning; Team A is lauded as the heavy favorites to win it all and they walk into the day with confidence that their knowledge and experience will carry them to the finish line. Team B walks along the middle of the road with equal parts confidence and skepticism, while Team C comes across as a band of four underdogs.
The true delineation between the groups comes when they are tasked with nominating a front-of-house (FOH) manager to train hosts and waitstaff three hours prior to the start of service. Their approaches are vastly different and look something like the following.
Team A - The FOH manager neglects training resulting in the entire team scrambling to help the staff understand their roles while they're also juggling to complete their own back-of-house duties. During service, the team can be seen yelling at the staff and making comments about how ineffective the staff, and restaurant as a whole, are.
Team B - The FOH manager is seen taking a polar approach to that of Team A and speaks with care and attention to the staff – often uplifting and empowering them when they make errors.
Team C - The FOH manager spent hours, the night prior, writing a detailed service manual that outlines rules and expectations for the service staff. He then, although tasked with similar duties as the other teams, circles back around to continue answering questions and training his staff to the best of his ability.
All of this to say, Team C swept the challenge and the FOH manager was named the sole winner of season 16's Restaurant Wars, ultimately winning $10,000. Proof that an intentional plan combined with employee care will win every single time.
When you take the initiative and invest in both your company culture and your team's well-being, you set them up to better execute their work each day. Prioritizing buy-in from your employees results in a renewed sense of responsibility and ownership that trickles down to your clients and leads to positive business growth.
Customers
Focusing on your customers requires a two-prong approach. The first prong is customer care. While putting an intense focus on your team will ensure your customers receive care and attention, this doesn't give you permission to have a "set it and forget it" mentality. It's important for you to consistently evaluate and acknowledge your customers' needs, levels of satisfaction, and any areas they might need additional support in order to earn and keep their trust.
The second prong to focusing on your customers is making sure that you are targeting the right customers to begin with. Instead of focusing on just your workforce or selling products, narrow down your business personas and do your due diligence to understand what they want, why they want it, and if your company is the right fit to provide it for them. Many times when customers are frustrated with a business (or vice versa), the real source of the frustration is that the two partners aren't the right fit for each other. When you have the right company working with the right customers, you have a relationship that will benefit both parties for the long haul.
Profitability
While it's easy to think of business growth as a vertical trend of revenue, it's critical to focus your attention on profitability – the big picture of how financially healthy your business is.
Sure, you might have the strongest, most robust plan on how your business grows, but if it requires new tools or talent that stretch your budget too thin, it's not the right plan for your business right now.
When profitability is your focus (along with your team and your customers), you're able to look more intently at how you spend money and how you price your product line or services so that everyone receives the greatest value possible. Focusing on profitability forces you to look carefully at your budget and get the most value out of every single dollar.
Goals
Any new year is set to bring you many potential opportunities and possibilities.
Some of them are going to be an obvious "no," some are going to be a good choice down the road, and some are going to be the best decision you could make right now.
Regardless of the opportunities that present themselves to you, it's critical to weigh them against the goals you have established in the coming months. If they don't align with your current objectives, or showcase themselves as fitting into your long term strategy, it becomes easier to pass on them for the time being.
Remember – saying "no" to an opportunity doesn't necessarily mean you're passing on that potential forever. It just means you're focusing on chipping away at the tasks in front of you in order to open your business up to being more effective in your future.
Sales Process
Once you have the right focus in place for your team, customer, finances, and goals, you can begin to focus on actually executing your plan for growing your business.
Take the time to evaluate your sales process and how your team is handling prospects. Are there any areas where leads fall through the cracks? Are you sending emails when you should be making a quick phone call? Are ready-to-buy leads being held up too long, or are they connecting with a sales rep quickly? Does your content provide valuable insight to help leads make the right decision about your business? Do marketing and sales work seamlessly together under a shared goal of revenue?
Yes, it might sound cliche, but the bottom line is that 2022 (and every year) has the potential to be one of the best years for your business if you approach it with a plan and the right focus. As a business owner, it's your job to make sure that your team, customer, budget, goals, and process receive the time and attention they need to keep your business healthy and thriving for the months, and years, to come.
We're here to do our part in helping you maintain that focus. Each week, we share what we know about business, marketing, technology, and sales on our blog. Make sure you never miss a post by subscribing below!