Examples of Brand Promises and How to Write One for Your Business
Posted by Alison Quisenberry | September 12, 2022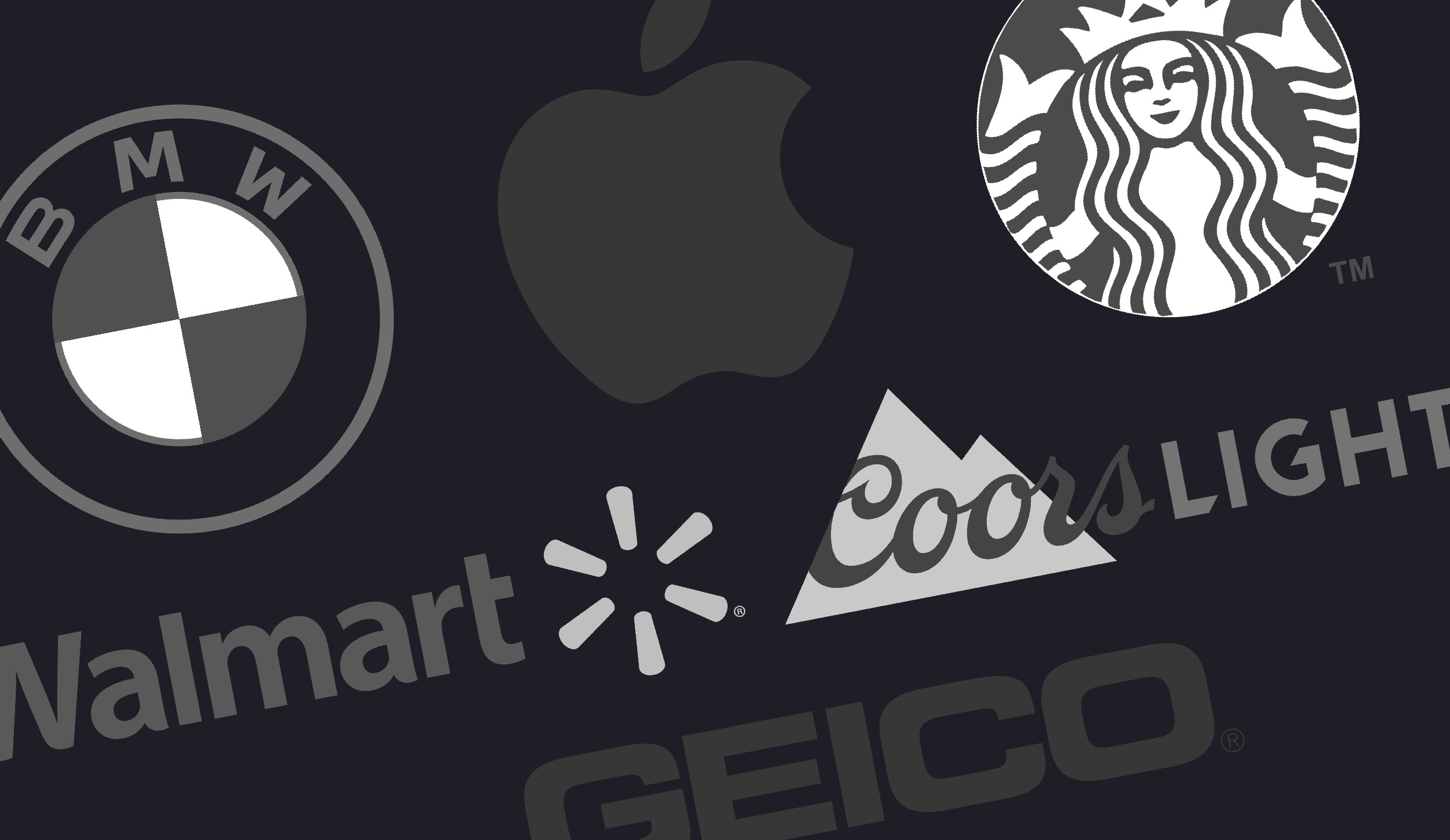 When you think of the massive companies dominating our world right now, which ones come to mind?
Do you think of Google's colorful "G" logo or Apple's… apple? How about McDonald's golden arches or Nike's check?
Those businesses are in the top 10 across the world for a number of reasons. One of those reasons? Their branding.
Branding gives your business an identity, sets you apart, makes you memorable, and creates customer loyalty.
A large part of branding, what you could even consider the foundation of your marketing efforts, is your brand promise.
In short, this is what your company stands for and what you guarantee your customers.
But a brand promise is more of an "in short" task and challenge… So let's talk about it.
What is a brand promise?
Your brand promise is a vital and integral piece of your business's overall branding and identity.
A brand promise is defined as: a value or experience a company's customers can expect to receive every single time they interact with that company.
The more a company can deliver on that promise, the stronger the brand value in the mind of customers and employees. It serves as a company's foundational value and informs every aspect of the company. Brand promises should be meaningful and memorable. Your brand promise should have the same effect on your customer as your brand's logo — immediate recognition.
A brand promise is:
Simple

Credible

Memorable
A brand promise should:
Focus on your audience

Address customer touch points

Be kept, every single time
The most common brand promises are:
Emotional: appealing to emotion

Actionable: tied to a specific action

Social: tied to a social responsibility
Brand promises you recognize, know, and love
As we begin the creative process of writing a brand promise… let's take a look at some of the most successful brand promises in the world.
These brand promises are clear, concise, inspiring, and kept every time.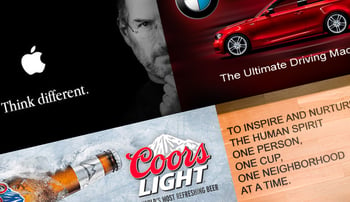 Apple: "Think different."
Walmart: "Save Money. Live Better."
BMW: "The ultimate driving machine."
Coors Light: "The world's most refreshing beer."
Starbucks: "To inspire and nurture the human spirit – one person, one cup and one neighborhood at a time."
Geico: "15 minutes or less can save you 15% or more on car insurance."
These famous brand promises are creative and effective, but diverse. They show us that your brand promise can be two words or 10. It can speak to your business's product/service or what you want your business to mean to your customers.
The possibilities are endless.
How to identify and write your brand's promise
To take the first steps in writing a brand promise for your business, start by asking these questions:
What do my customers expect from me?
What does my company stand for?
What makes my company unique?
Once you have the answers to these questions, you can start combining the answers into one concise idea.
As with anything that is critical and important to your brand, it may take a few tries to get it right. That's okay. Expect to have a number of rough drafts. Spend time molding those rough drafts into a carefully crafted brand promise.
Once you've crafted it, ask yourself this:
Can I deliver, every day, on my brand promise?
If the answer is yes, you've successfully discovered your brand promise.
As a business owner, you wear a lot of hats and are constantly juggling a multitude of tasks. Creating a strong brand for your greatest asset cannot be set to the wayside. That's where Primitive comes in. We have 11 years of experience assisting businesses in creating a brand, identity, and messaging that aligns with their audiences' hopes and aspirations.
You know who you are. Share that with us and let's create something incredible together.
Learn more about Primitive's branding approach today.