BLOG Best Marketing Automation Platforms
Best Marketing Automation Platforms
POSTED BY The Prim Pack | Dec 10, 2020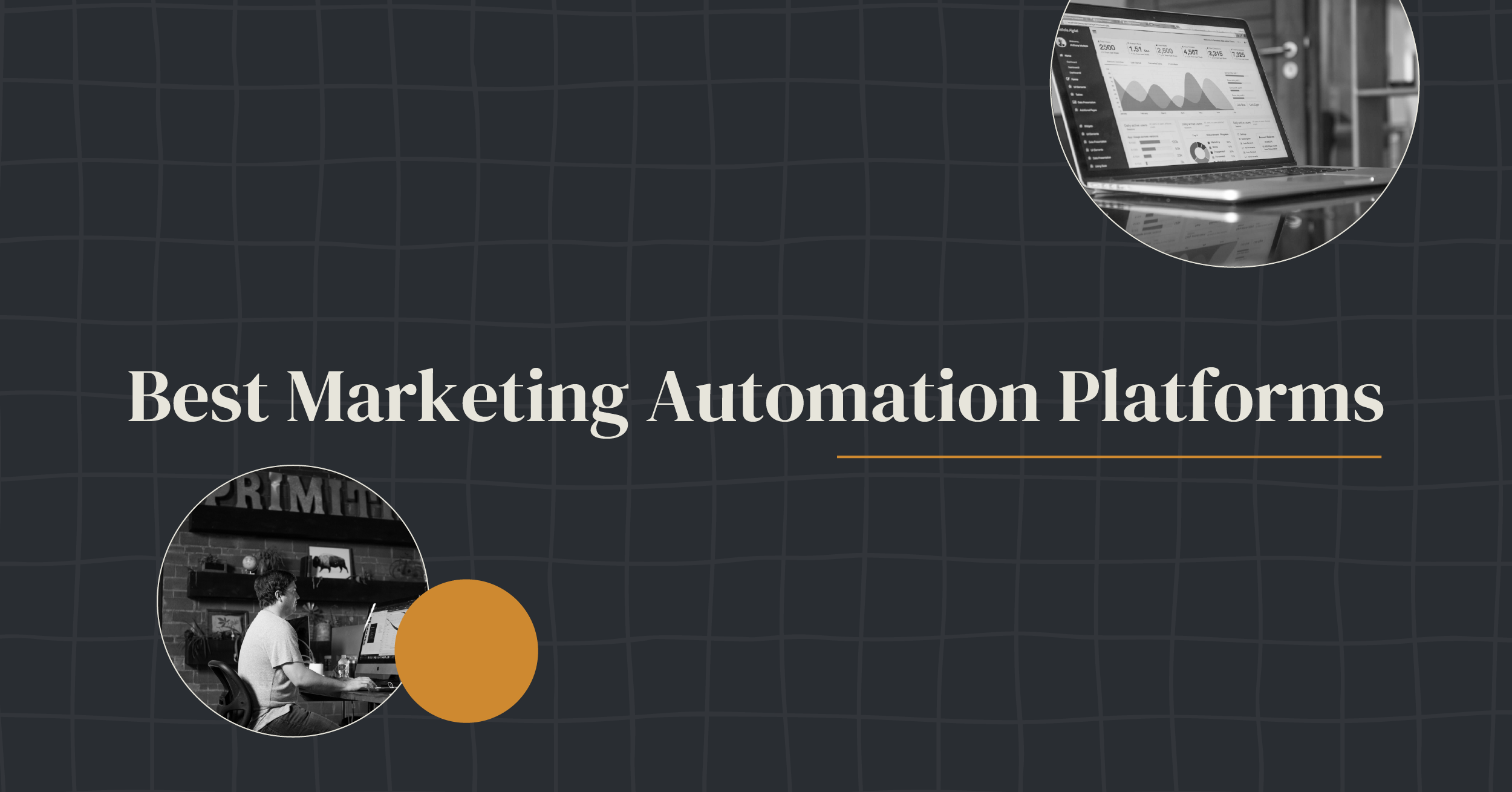 Have you ever watched an athlete competing on TV and thought, "Everything they do looks effortless"? They can be so in sync and smooth it's like they're not even trying. In reality, however, it's taken countless hours, endless training, and an incredible amount of work to make that "effortless-ness" happen.
A successful digital marketing campaign is a lot like that. On the surface, it seems to be pretty straightforward, effortless even. But beneath the surface, there are dozens of things happening. While the process for a visitor to become a lead is simple, each of those pieces has its own set of parts and steps to make it happen efficiently.
Marketing Automation is a Must Have
Enter the need for automation. When you have the ability to automate some of these pieces, you free up your team to focus their time and energy on nurturing leads and turning them into customers. Marketing automation software allows you to automate repetitive tasks, analyze your performance, and reduce human error (no more forgetting to send a follow-up email!). With this software you can automate emails, content management, and other aspects of digital marketing to free up your team's time so they can focus more on other aspects of your marketing.
There are several different marketing automation softwares available today, so how do you know which is the best for your team and your budget? We compared some of the top rated companies below. For each software, we considered the following:
Capabilities
Cost
Ease of use
Customizability
Cons
Some things to keep in mind:
Applications: most of these softwares offer similar functions. They're all going to include applications for lead management, social marketing, email marketing, and analytics. The big differences are going to be the robustness of these applications, ease of use, and integration or inclusion of a CRM.
Cost: with each software, take the initial cost with a grain of salt. You may not be able to get in on the base price because of the size of your email list, or the number of visitors to your website. Each software also offers bundles or packages and add-on applications you're probably going to want. Before you buy, make sure you fully understand what you're paying for and the cost of anything else you might want.
Marketing Automation Software Comparisons

Marketing automation software options are numerous and competitive, which means the odds of finding one that fits your needs and your business are very high. Below, we break down four of the most popular and prominent of these options.
Capabilities: Marketo is a marketing automation software designed by marketers for marketers. It combines several solutions for lead management (including a lead-scoring system to determine how qualified a lead is),

email

marketing, accounts-based marketing, etc. with robust analytics to determine your marketing ROI and allow you to spend your efforts on what is truly working.
Ease of use: Email design uses a "drag and drop" feature that eliminates the need for HTML, and a variety of landing page templates are available. Their social media applications allow users to publish video, run contests and surveys, and embed forms on your different channels.
Customizability: A variety of email templates are available, and emails are customizable. While Marketo does not have its own CRM, it does integrate with some of the most powerful options available, such as Salesforce or Microsoft Dynamics. The downside to this, however, is that you will end up paying for both options, and neither come cheap.
The cons: Requires

some complicated integrations that might require technical assistance in order to make them work

. While Marketo does offer free resources and training, their

customer service isn't as highly rated

as the rest of the ones here.
Ideal for: Marketo is well-suited to a wide range of business sizes, but keep in mind the need to pay for this software as well as a CRM.
Capabilities:

Pardot is a marketing automation software purchased by Salesforce.com.

It features lead management applications, email marketing, and social media marketing and creates a deep connection between marketing and sales teams. Pardot also offers a wide range of middle of the funnel functions, with some top of the funnel.
Ease of use: Like many of the other marketing automation softwares around, Pardot offers templates for

landing pages

and a drag and drop builder. Their email interface allows the ability to block the input of invalid email addresses on landing page forms, which provides higher quality leads for sales teams. Pardot's customer support was also highly rated.
Customizability: like Marketo, Pardot offers CRM integration with Salesforce.com, Microsoft Dynamics, NetSuite, and SugarCRM. It also offers a connector to Google Analytics and AdWords that connects information from these applications to your CRM.
The cons: Pardot only offers basic lead nurturing and limited lead sourcing (making it difficult to identify and track duplicate leads).
Ideal for: Mid-sized companies to enterprises (As with Marketo, the need to purchase this software and a CRM means things can get expensive quickly.)
Capabilities: Eloqua enables marketers to plan and execute automated marketing campaigns while delivering a personalized customer experience for prospects. It offers a robust email platform with multiple templates. It also features customizable reporting and analytics and precision targeting.
Ease of use: Eloqua's email platform features a simple user interface that mirrors their landing page creation (meaning once you learn one, you'll be better served to use the other).
Customizability: A feature unique to Eloqua is their Hypersite feature, which offers a personalized greeting to each visitor. Eloqua is another option that does not act as its own CRM and requires integration with other software. It natively syncs with Salesforce.com, Microsoft Dynamics, and Oracle/Siebel CRM on Demand.
The cons:

Eloqua's initial cost is almost double some of the other options here

. While it features incredibly powerful tools (especially its analytics), it has a steep learning curve and requires a lot of technical resources to use it well.
Ideal for: Enterprises
Capabilities: HubSpot is a marketing automation software with a targeted focus on

digital marketing

. Like the softwares listed above, they offer applications for lead generation and management, social media, and email marketing, as well as in-depth analytics and reporting. Unlike these other softwares, however, they also offer their own CRM and

CMS (Content Management System)

.
Ease of use: Like many of the options above, HubSpot offers WYSIWYG (What You See Is What You Get) email and landing page design with several templates for each. Content creation is incredibly easy with HubSpot, whether you're publishing a blog post or sharing on social platforms. HubSpot features a large number of top of the funnel tools as well as workflows to nurture visitors who have become leads. Most importantly, HubSpot's CRM offers a seamless integration between a company's marketing and sales teams, which is valuable in ensuring the leads you're generating are qualified leads. HubSpot has also created continued education for users in the form of webinars, classes, and certifications.
Customizability: HubSpot offers fewer customization options for more advanced developers, but for most businesses this isn't a problem.
The cons: HubSpot isn't as customizable as the other options, and its pricing structure can be confusing. Before you buy, make sure you spend plenty of time discussing your options and your needs with your HubSpot agent.
Ideal for: HubSpot's range of pricing makes it desirable for businesses of many sizes. Just make sure you know what you're getting with your cost!
Which Marketing Automation Software is Right for You?
There is no one size fits all option when it comes to choosing the right marketing automation software for your business. You need to consider your available budget, what applications your business needs, and what will be easiest for your team to use.
Our team has chosen HubSpot for our digital marketing efforts. HubSpot is the software for us because of its built-in CRM, its seamless connection between sales and marketing, and its powerful tools for building leads through content marketing. However, our team's experience with multiple softwares and different clients has given us an edge in choosing the best software for our clients' needs. Interested in learning which software would be the best for your business and your budget? Set up a consultation with us by clicking the image below.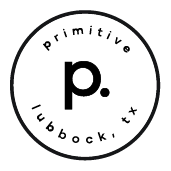 About the writer, The Prim Pack
I'm Buffy the Bison! When I'm not strolling through the plains of West Texas, I am proud to represent Primitive and the digital craftsman it is home to.