BLOG 4 Surprising Website Elements that Might Be Hurting Your UX
4 Surprising Website Elements that Might Be Hurting Your UX
POSTED BY The Prim Pack | Mar 30, 2022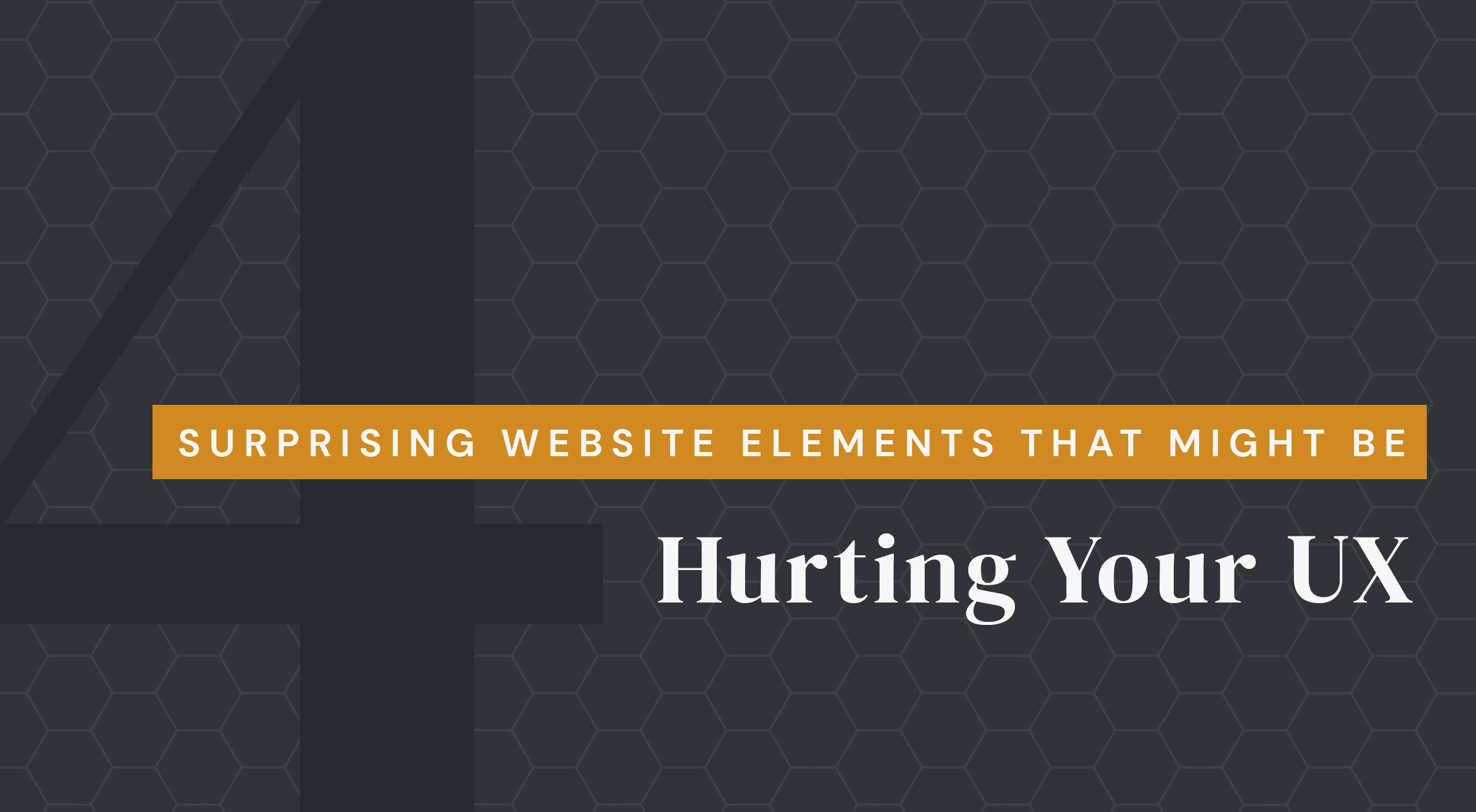 Of all the marketing tools in your arsenal, your website is the most powerful. It's one of the few marketing assets you own completely. If Facebook, Google, and Twitter all shut down tomorrow, your website would still be up and running.
Because of this, it's really important that your website works as smoothly and effectively as possible. You've probably already addressed certain elements that are known to impact a user's experience (UX) on your site, such as having a clean design and making sure your load time is fast. But are there any elements impacting your website's UX that you haven't considered?
Don't worry, we've got you covered.
What is UX, and Why Does it Even Matter?
As mentioned above, UX stands for user experience. When someone comes to your website, is the design appealing and engaging? Can they find what they need easily, or do they have to search quite a bit? Does everything work appropriately, or does it take forever to load? These things all contribute to the kind of experience a visitor has with your company. This experience directly correlates with their desire to trust your business.
You experience this in life every time you fly. When your flight is relatively on time and your steward/stewardess is pleasant, you're more likely to have a positive view of the airline. But if your flight is delayed, the person next to you ate Greek food for lunch, and your steward is rude, you are more likely to send a snarky Tweet about how much you hate this airline. Right?
It's not much different with your website. If someone has a poor experience, they are far less likely to come back. Addressing things that create poor UX is part of having a successful website strategy.
4 Elements that Can Negatively Impact UX
Thanks to the internet, there is so much available about web design. This allows people like me who aren't professional web developers or designers to still be informed about their websites. But, there are a lot of aspects to web design that can impact your site's UX that aren't easily found in a quick Google search.
But lucky for you, I have close connections to the experts (our team). They shared with me four surprising elements about your website that could be hurting your UX.
Bad search function. Having a search

feature

on your website is a practical way to help your audience find exactly what they need without getting frustrated. But if your search function doesn't turn up helpful, relevant results, your audience will end up more frustrated than ever. Having a successful and effective search feature requires excellent coding and development, as well as content that is well organized and uses keywords intentionally.
Unhelpful chatbots. A chatbot on your website is another feature that is helpful and beneficial for your audience. It allows them to quickly and directly address their needs and receive prompt help. But if your chatbot isn't set up to actually be helpful and relevant to their query, it's pointless. Another thing that can frustrate your audience is if the team member attached to a chatbot is consistently unavailable.
Image issues. Whether it's images that are not formatted correctly, are too small, or don't show up at all, problems with the images on your site can cause you to lose the attention of your audience. What is especially frustrating is that this is a relatively easy fix on the back end of your website (as long as you're working with a

highly skilled developer

).
Poorly functioning dropdowns. You see dropdowns anywhere you are giving your audience options on your website: whether it's a dropdown menu (for example, if you have a Resources page, the dropdown options might include Blog, Ebooks, Videos) or a dropdown option for a form on one of your

landing pages

. But if those dropdowns aren't functioning correctly, your visitors aren't going to stick around to try and figure things out. They're just going to bounce from your site to one that allows them to find what they need.
How Growth-Driven Design Ensures Your UX Never Suffers
If you're a small business owner, you might have learned the necessary skills to help you address some of these issues. But that can take a lot of time that you don't have. You can also work with a web design company to address these things that are hindering your UX, but that could also require time..and money. Often a lot of it.
Instead, we would love to propose a better way. Growth-Driven Design takes the traditional method of designing and developing websites and flips it on its head. Instead of one long, expensive, static process, Growth-Driven Design is dynamic, intuitive, and more cost effective.
The process starts by building a launch pad: a Home page with one or two more pages (such as an About page and a Contact page). Each month after that is a new stage of design and development for your site. This allows you to have more control and autonomy over your design process, and the result is a more robust website. Because your website is built out in stages, you're able to identify what you need most for each month, rather than trying to guess at the beginning of the process and realizing the end result doesn't fit your needs anymore.
Our team could not be more professional and capable for this process. We have built hundreds of websites using the Growth-Driven Design methodology. If you're dissatisfied with your website, or if you have experienced any of these elements that might be hindering your UX, we would love to see if we're the right partner for you.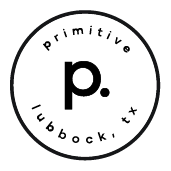 About the writer, The Prim Pack
I'm Buffy the Bison! When I'm not strolling through the plains of West Texas, I am proud to represent Primitive and the digital craftsman it is home to.