BLOG Top Five Common Website Design Myths
Top Five Common Website Design Myths
POSTED BY The Prim Pack | Sep 24, 2021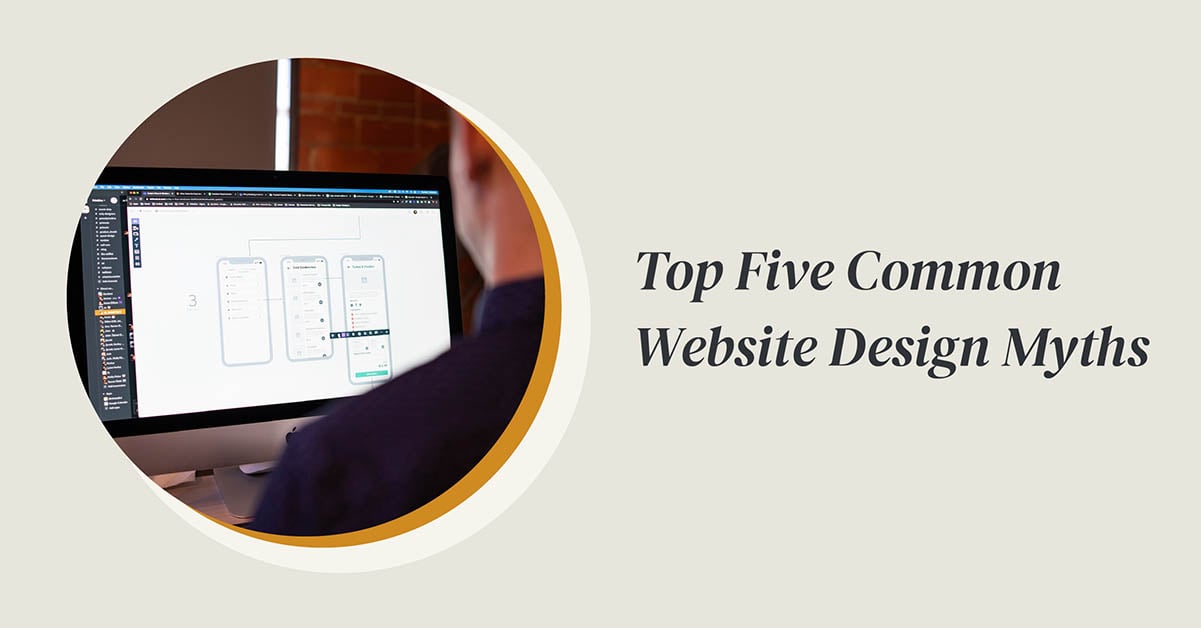 Since the dot com boom, everyone has become an expert and says the main way to get your business noticed is to have a website. Although no one is arguing against a web presence, the problem is having a great brand with even better website design is easier said than done.
Luckily, there have been more than enough years between the start of everyone's favorite internet boom to today, and we all have developed heaps of techniques and tactics that have led to stellar designs.
However, with great formulas also come a few myths, and we're ready to debunk the top five.
Desktop = Done
Most people visit your business's homepage from a desktop.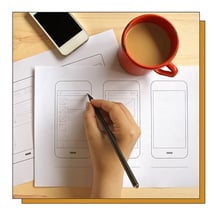 Just kidding. (We thought we'd start with a bonus myth.)
According to a study conducted by Statista, in the first quarter of 2021 "mobile devices (excluding tablets) generated 54.8% of global website traffic." So, while a crisp desktop design does wonders for the credibility and professionalism of any brand, an equal to slightly greater emphasis should be placed on how mobile-friendly your website is.
It's All About the Homepage
For most website visitors, the first impression they have of your business is found on your homepage. However, this is not the time or place to bombard them with every single detail about your products, services, brand story, mission, etc.
Why?
While your website's homepage should be clutter-free and intuitive for the user, it should cater to make each visitor feel as though the homepage is designed for them (even if your brand has multiple personas).
So, instead of focusing FAR too much time and attention on baking in all your business can do for a customer, build, write, and design your homepage with the user experience in mind and ensure navigation to multiple pages of your website are friction free.
All Content is Equal
We're all about equality in the workplace, but this is one instance where we have to put our foot down.
Not all content on your website is created equal, and a good portion of this can be rectified with intelligent website design.
Let's take, for example, a highly technical business in the financial firm industry.
For the most part, this industry can be overwhelming and feel unapproachable for many people. So, instead of heavily painting your website with broad, industry-specific jargon and content, take a moment to think about how you can say the most by saying the least. And then, strategically and consistently drop these nuggets of wisdom throughout your website so that your visitors have a chance to build trust in what you have to offer.
If You Build It, They Will Come
We've all had an experience where we've been incredibly attached to a project and loved every single detail and bit of elbow grease that went into it, only to find that others don't meet our same sentiment.
The same idea helps springboard the myth that if you build it, and you love it, the visitors and web traffic will come flooding in.
Actually, no matter how you spin this catchy phrase, the truth remains that if you build it, you have to maintain it or no one will come.
However, maintenance isn't nearly as arduous as it might sound. It can come in the forms like but not limited to:
Regular blogging or industry news updates
Functionality audits (links, forms, menus, navigation, etc.)
Updating media files and compressing images
SEO audits
Low-Cost = High-Value
The process of researching, designing, and building a website definitely varies from business to business. While some organizations might need a complex set of buttons, forms, and pages, others might be able to get by with a template.
However, to that point, it's important to keep in mind that in the world of web design, what you pay for is what you get.
We don't say this to deter your business from any one particular option, but to be honest with the process.
For more industry transparency about web design, check out our blog, What to Keep in Mind When Buying a Domain.
Sure, you can purchase a WordPress template for pennies compared to a custom design, but unless you're a coding wizard, chances are high you'll run into a few issues that will only prove harder to rectify the longer you're in business.
While, yes, a higher budget will come with a slew of benefits (thorough research, competitive analysis, wireframes, custom buttons and formulas, intuitive user experience, etc.), your website doesn't have to break the bank.
If you're ready to invest in building a website that incorporates intelligent design with modern aesthetics, let's sit down for an obligation-free chat.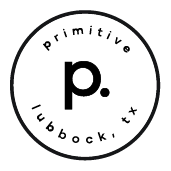 About the writer, The Prim Pack
I'm Buffy the Bison! When I'm not strolling through the plains of West Texas, I am proud to represent Primitive and the digital craftsman it is home to.