BLOG What Is a Tech Stack and Why Does Your Business Need One?
What Is a Tech Stack and Why Does Your Business Need One?
POSTED BY The Prim Pack | Dec 30, 2020
A tech (technology) stack, sometimes called a solutions stack, is a combination of technologies a company will use to build and run an application or project.
These tech stacks are often composed of multiple programming languages, frameworks, development tools, libraries and approaches that...get this...stack on top of one another in strategic fashion to perform a desired task.
English, please?
Essentially, a tech stack is the foundation with which to grow your business and creating a tech stack is similar to adding upgrades to a vehicle vs taking features out and replacing them.
Practical Examples of Tech Stacks
Because the world of software and technology can sometimes feel like a foreign language, let's break down the world of tech stacks by identifying practical examples you and your team are probably already familiar with.
Customer Relationship Management (CRM)
Ever call a company's customer service line only to find yourself repeating your grievance to multiple team members, multiple times?
Not only is this a frustrating experience, but it also happens to be completely avoidable.
Enter a customer relationship management (CRM) tech stack – a centralized database that helps teams manage the relationships of existing and potential customers, while also serving as a way to streamline information about customers between team members.
Marketing Automation
Chances are high most organizations have already performed their due diligence on the front end by developing both a comprehensive and cohesive brand identity.
Then, after that, it's time for the rubber to meet the road.
In other words, it's time to tailor messaging to buyer personas, segment audiences based on where they are along the buyer's journey, and deliver that message on the specific platform with which they are most likely to engage.
And all without sacrificing a brand's identity.
Sound complicated? Luckily, it actually isn't; however, the execution of that message can be if a business isn't automating their marketing strategy with a tech stack, like Hootsuite, uniquely designed to fill this purpose.
Team Communication
One of the easiest, yet avoidable, ways to wreak havoc on a task is by 1) making assumptions and 2) playing a hazardous game of telephone.
That's why establishing open lines of communication is so incredibly critical to the success of any organization.

Once a business has established its objectives, it's important to then optimize performance and growth by aligning both top-down and cross-team communication amongst their workforce.
One of the simplest and most effective ways to do that? A tech stack designed for team communication.
Two practical examples of tech stacks that many companies have become closely acquainted with are Slack and Zoom.
Custom Software
When businesses first start out, it can be easy to purchase a variety of different off-the-shelf software solutions to perform specific tasks.
However, once that business begins to grow and scale, ensuring the accountability and ease of usability of all those programs can be more of a challenge than ever anticipated.
That's where a custom software tech stack becomes the most beneficial. These tech stacks give organizations the ability to "stack" the software tools that they identify as directly facilitating growth onto one another.

This unique and highly individualized technology can make all the difference in a team's efficiency, efficacy, and productivity. And definitely give a company the upper hand in their industry.
Why Does Your Business Need One?
Although the above practical examples highlight the advantages of acquiring a tech stack for any business, there are even more benefits that must be mentioned.
Security
Every organization is different, and that comes with different needs.
If a company were to purchase an off-the-shelf solution, the odds of being able to verify its stability in the face of multiple cyber security threats could be bleak.
And for many businesses, that's not a risk they can take.
By working with a skilled team of developers to identify a company's unique set of needs, the level of risk decreases, security increases, and the confidence to be able to carry out business objectives grows tenfold.
Easy to integrate with existing tools
Like stated prior, when a company just starts out, the likelihood of piecing together software to accomplish immediate needs is high.
But once a business begins to grow and scale, the uniqueness of their needs might begin to bubble to the surface.
Because not every solution being utilized warrants a complete overhaul, a custom tech stack provides the option for a team to pick what software they want to keep while creating a new set of tools that can enhance their current systems and processes.
And the best part? A sound team of developers can bake in the ability for all of the tools to talk to one another, thus removing productivity barriers.
Innovation
Apple. Amazon. Tesla.
Many business owners aspire to share the stage with these titans of industry.
The first step? Leading with the most innovative products or services out there. And one of the most effective ways to do this is with a custom tech stack.
Utilizing tech stacks in business is almost akin to breathing air – most people are already doing so without giving it a second thought.
However, can current business processes be improved by adopting new marketing technologies and even, perhaps, creating a custom tech stack?

Absolutely. And Primitive would be happy to help explore with you how our skilled team of software engineers can create a unique tech stack just for you.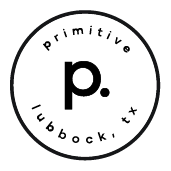 About the writer, The Prim Pack
I'm Buffy the Bison! When I'm not strolling through the plains of West Texas, I am proud to represent Primitive and the digital craftsman it is home to.