BLOG What Does a Software Development Company Really Do?
What Does a Software Development Company Really Do?
POSTED BY The Prim Pack | Mar 16, 2021
Software exists in every aspect of our lives. Whether you are finding new music, ordering groceries, creating an email campaign for your business, or setting your home alarm system from your phone, you are using software. And its presence is only going to become more prevalent in our daily activities and our businesses.
You're well equipped to understand how software can offer a unique solution to problems (or just really cool ways to make life even easier). But have you ever thought about the companies behind the software? What exactly does a software development company really do?
What is a Software Development Company?
A software development company (or team, depending on the agency), designs and develops custom software applications, frameworks, and tools that help solve problems or achieve a specific outcome. Like you have probably guessed, the people that make up this team are pretty smart. While every software development team or company is different, it will usually be made up of software architects or developers, at least one product owner (the person responsible for testing and working with the product to make sure it works correctly), and some sort of project manager.
What is a Software Development Company's Process?
While creating custom software tools and applications is as complex as you might guess, the process of creating those tools is actually straightforward. While each software development team will put their own unique spin on things, they'll take customers through a process that is similar to the following.
Identify the Problem or Need
A good company will take the time to really understand your problem, your budget, your goals, and your desired outcome. Ideally, both parties will understand exactly what success looks like to be sure this partnership is a win for everyone.
During this time, your software development team should also get a feel for what kind of software will best meet your needs. For example, will you be best served by an app, an intranet, or a website (like Hubspot or SalesForce)?
Create and Develop
After working closely with you to get this project off the ground, the software development company you're working with will begin developing your custom software. They'll start with a visual wireframe that helps you "see" what your product will look like, and then they will begin building it out with code. In the same way that no one wants to live in a house that was built in a day, you don't want to pay for custom software that was rushed during this process. Make sure you know what to expect in terms of communication so you can stay up to date on progress and so you know when you will have the chance to request any edits.
Test and Troubleshoot
Once your software has been built, it needs to be tested and used. The team's product owner will use the software just like your ideal customer would, and will note any issues that might arise: glitches, slow loading speeds, random shutdowns, etc. Before your tool ever goes live, your software development team will test everything to be sure it works and accomplishes your goals.
Distribute
Once your product is finished, the software team will help you distribute it in the appropriate channels, such as the App Store or through email or social campaigns.
Finding the Right Team to Build Your Software Solution
As software becomes more prevalent in our lives and our work, so too do software development companies. This means you have to be able to identify the right team to build your custom software and achieve your goals. Some of the things that should influence your decision include:
Past projects and references: Look at past work to see if this company has ever completed a project similar to what you are hoping to achieve. And don't be afraid to ask to speak to past customers – it's the best way to get a feel for what it's really like to work with this software development company.
Languages and capabilities: If your custom software needs to be built with a specific language or in a certain format, make sure this team can do it. If not, it's just not going to be a positive partnership.
Communication and expectations: Nail down how often you can expect to hear from this team, as well as when you can expect to have the opportunity to view the project as it's being developed, and how many chances you will have to request edits. Be as upfront as you can so that you're not experiencing any unpleasant surprises down the road.
Timeline: Few things can create a sense of frustration and disappointment more quickly than missed deadlines. Find out about how long this project is expected to take, and what this team will do to keep you on track.
While software development is incredibly complex and nuanced, working with a software development team doesn't have to be. Our software team at Primitive has served dozens of companies by creating software solutions that increase productivity, solve problems, and help increase revenue. We would love to meet with you, learn about your goals and needs, and help you craft custom software that will reach your goals. Ready to get started?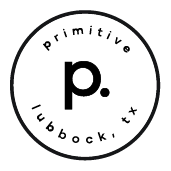 About the writer, The Prim Pack
I'm Buffy the Bison! When I'm not strolling through the plains of West Texas, I am proud to represent Primitive and the digital craftsman it is home to.