BLOG 5 Things to Consider When Choosing an Intranet Software Solution
5 Things to Consider When Choosing an Intranet Software Solution
POSTED BY The Prim Pack | Feb 17, 2021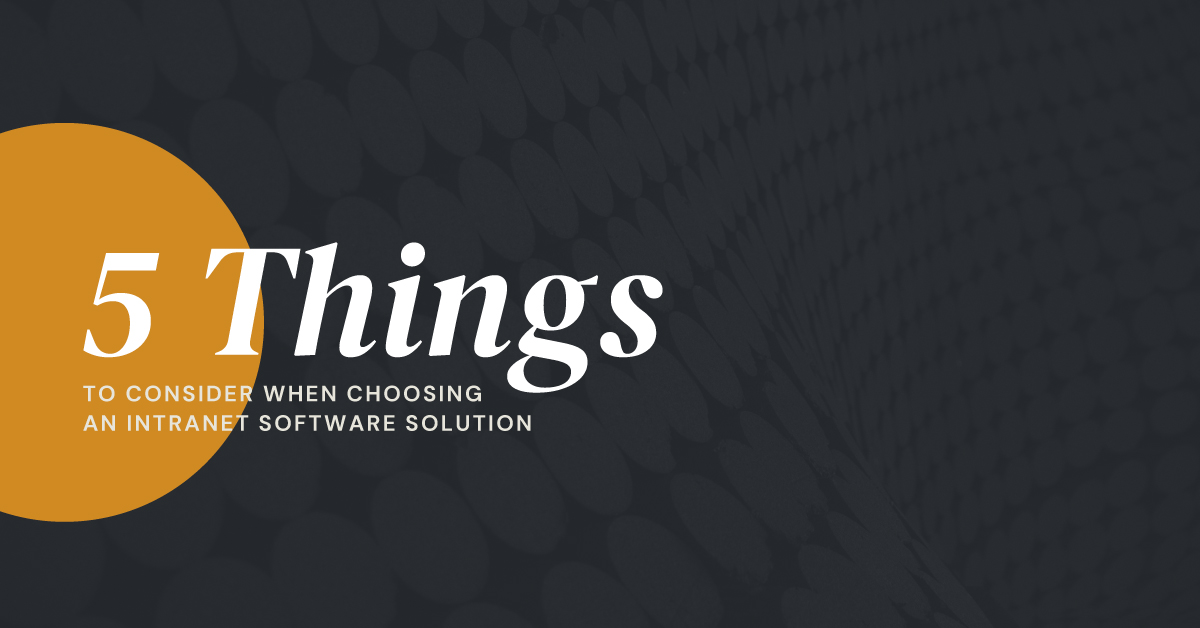 Few things have the ability to make or break a business like communication. It's one of those unspoken essentials that never gets mentioned enough, and is something that can make or break your business.
If you have invested at all in systems or tools that help your team communicate more effectively with one another, then you know firsthand how difficult and even overwhelming it can be. Tools like email and Slack are absolutely necessary to help your team move the ball forward, but sometimes you need more than that. Many teams often realize that they need a hub or central location where your team can always go to find what they need: passwords, documents, shift schedules, past meetings, and more.
In short, you need an intranet software solution.
What is an Intranet Software Solution?
Essentially, an intranet software is like a website that only exists for you and your team. While it requires a web server to function, it's more software than website. It can't be found through a Google or web search. It provides the same functions as a website, but there is no emphasis on keywords or search – rather, functionality is the entire goal.
At first thought, it might seem overkill to have a software that needs to be managed and maintained that only exists for your team. But think about how many aspects are involved in your team's communication and collaboration. You have documents, memos, schedules, and more that your team needs to be able to access quickly and easily. An internal software provides a home base for these things, and also makes it simple for your team to find, reference, and edit them as needed. An intranet software keeps your team from having to hunt down something they need and helps your company run smoothly.
5 Things To Consider When Choosing an Intranet Solution
Collaboration and communication are essential to keeping your business healthy and poised to grow, and an intranet site makes that collaboration seamless. Much like any digital tool that exists, your options for your company's intranet are abundant. However, they can easily be divided into two categories: custom or a pre-made option that works similar to a template website. Here are some considerations as you decide which options are best for your business.
Desired solutions and outcomes: What problem does this software need to address or solve? What is your end goal? What specifics do you hope to have with this solution that are non negotiable?
Terms of use: How will your intranet be used? Is it more likely to hold internal documents or videos for reference, or will it be used for things that will be edited regularly? How often will you expect your team to log on to this tool? Do you think your team has sufficient experience to use this software, or will they require some training?
Number of users: How many users will be interacting with your intranet? Is it highly likely that many members of your team will need to be using this software at once? Is there anything on your intranet software that multiple users will be editing, or will there be one main administrator?
Timeframe: Rome wasn't built in a day, and neither is your software. How quickly do you need this project to be completed? While a custom option might take longer to be built, it's more likely to be right the first time, and it won't require one of your team members to devote work time to getting everything set up like with a premise option.
Budget: Finally, the big question. How much can you invest in this project? Both options will require a financial investment, but an intranet software will surely replace some tools you're currently paying for and will absolutely increase your team's collaboration and efficiency.
What are the Benefits of a Custom Intranet?
As mentioned above, your business can select a pre-made, template intranet software. For example, Google offers such a solution that functions well and can meet basic needs. But the best way to get the most out of your intranet investment is to create a custom software solution that is completely tailored to the needs, work, and goals of your organization.
We've already shared multiple times here that a custom intranet boosts your team's levels of efficiency and productivity. This is especially valuable as the workplace begins to transcend location. More than ever, your team needs to be able to work together from anywhere. Instead of wasting time hunting down a document or password, looking for a shift schedule, or downloading something from Human Resources, your team can find anything they need, at any time of the day, no matter where they are working.
But it's not just work that gets a boost: even more importantly, a business's intranet can strengthen your company's culture. An intranet software makes it easy for your team to work together, provides immediate and intentional communication, and strengthens teamwork and morale. The result is a team that is more closely united and connected toward a common goal.
Creating an intranet software isn't just a good idea that we're pitching your way. It's something we use for our own team, and also something that we have created for clients who want to create a more seamless, collaborative work environment for their team.
If you think a custom intranet might be just the thing your company needs, we'd love to meet with you, hear about your business and your needs, and see how we can provide a solution that works for you.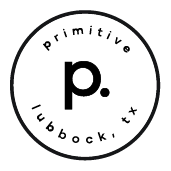 About the writer, The Prim Pack
I'm Buffy the Bison! When I'm not strolling through the plains of West Texas, I am proud to represent Primitive and the digital craftsman it is home to.