BLOG In House vs. Agency: Which Marketing is Best for Your Business?
In House vs. Agency: Which Marketing is Best for Your Business?
POSTED BY The Prim Pack | Aug 3, 2022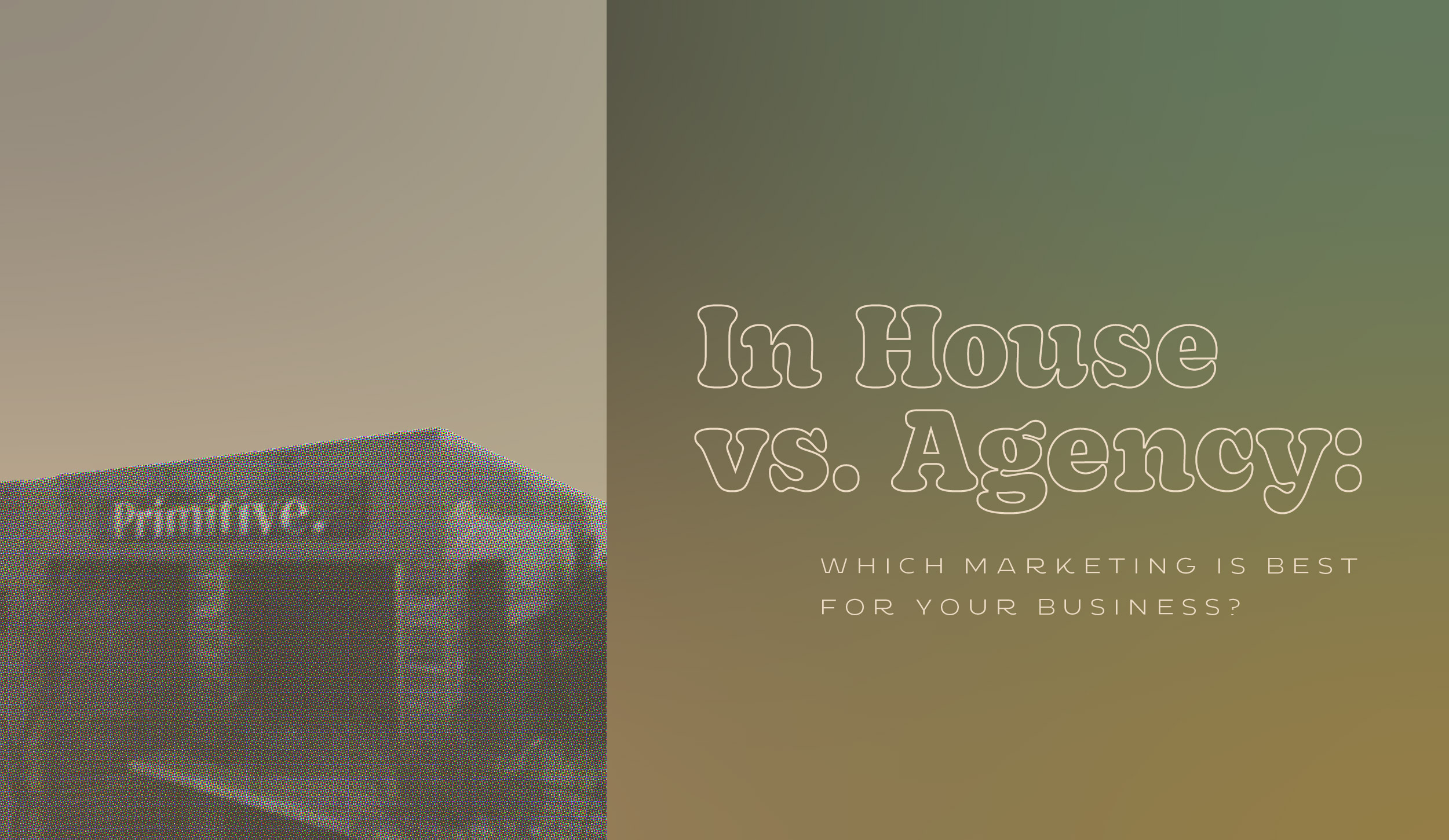 Understatement of the year: businesses are facing a lot right now.
While owning a business has never been for the faint of heart, the past few years have really put business owners to the test. High fuel costs, an up and down stock market, highly competitive recruiters, and record high prices are just a few of the things making it difficult for businesses to succeed.
It's tempting to want to stick your head in the sand and ride out the storm, but the very best thing your business can do right now to stay healthy and profitable is to commit to a robust, effective marketing strategy.
Why Now is the Time to Invest in Marketing
This could be its own blog post, but many businesses tend to tighten their financial belts during economic ups and downs. It's a really wise thing to do. But often, one of the things that gets cut first is marketing.
And that is not a wise thing to do.
Regardless of what is going on financially, people still have problems that need to be solved: they still need home services, software that makes teams more efficient, financial advice, and tools and processes that enable them to communicate effectively with their own customers.
If you lose out on these prospective customers because you didn't invest in your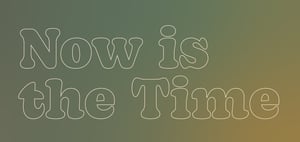 marketing, you're losing potential income that could keep your business healthy and stable.
Instead of cutting marketing costs, you need to identify the best way to get the most out of your marketing budget. So which option is better: hiring an in-house team, or working with a marketing agency?
Benefits of an In-House Marketing Team
The first route your company can take is investing in your own marketing team. This approach has obvious benefits.
Complete Focus
When you hire an in-house marketing team, their sole focus is marketing your company. While they might have multiple responsibilities, they don't have other clients to think about. They are completely dedicated just to your business, so all their efforts go toward your success.
Because your team is completely focused on your business, you also have the ability to pivot when needed. For example, if you decide that you need to shift your marketing campaign to target a different audience, your team can make those changes that day.
Greater Control
Hiring an in-house team means you have complete control over your strategy, assets, design, and more. If you're absolutely certain of what you want and need, this route is definitely beneficial.
You also have a better understanding of your team's time, capacity, and schedules when you're working with your own people. While any marketing agency should be prompt in their communication, you don't have as clear of a picture of how they are spending their time.
Opportunity to Grow Talent
Regardless of how great your skills and experience are, it takes time to adjust to working with a new company. This is one reason why most agencies offer a significant period to onboard a new client.
However, when you hire for an in-house team (if you have taken the time to make the right hire), you have the opportunity to invest in and develop your own talent. This means each person's roles and responsibilities can grow the longer they stay at your company. For example, someone hired as a copywriter could eventually become a senior copy editor or a marketing manager. While salaries should increase along with responsibilities, all that investment will only benefit your company.
Benefits of a Digital Marketing Agency
A digital marketing agency is comprised of a team: strategists, copywriters, designers, developers, data specialists, and more. This agency is hired by a company to complete specific goals and objectives, many of which are similar to what an in-house team would do. However, working with an agency comes with unique benefits.
Greater Expertise and Experience
Partnering with a digital marketing agency means you immediately have access to a team of people: when you combine all of that experience and knowledge, it is going to add up to more than what you could get with just a single hire. Each person hired on the agency's team has a very specific role, which allows them a deeper level of expertise than if they were trying to serve a broader purpose.
This team also has industry insights that can be invaluable for their work with your company. For example, if you are a financial advisor, you're probably going to partner with an agency that has worked with other financial institutions. That experience and insight will help them achieve greater success more quickly for you than you might experience with an in-house team.
Wider Range of Talent
As mentioned above, partnering with an agency immediately gives you access to multiple skill sets: strategists, writers, designers, and more. While you might be able to find a single person who excels in all of those areas, they are rare.
When you partner with an agency, you not only have each of these roles available to you, but you can also be confident that the agency has already vetted their talent and abilities. This means you're getting to work with the best of the best.
Dependent Upon Your Results
When you win, an agency wins. They understand that their business thrives when you win. This means that they are committed to your success just as much as their own.
When you combine this shared success with an agency's years of experience and insights, one result is that an agency can help guide your strategies to help you generate qualified leads more quickly. An agency will also have a larger arsenal of digital tools to work with that provides in-depth analytics to inform their work for your company. Each month, they will identify what is working and where a strategy needs to change in order to achieve better results.
Faster Scalability
One of the only things that stays the same in business is that nothing ever really stays the same. In many ways, your business is a living organism. It's constantly evolving and changing, and you need to be able to match that pace.
Partnering with an agency allows you to scale more quickly. If your business needs to amp up your marketing, this doesn't require you to go out and spend several weeks hiring another teammate (or two). Instead, it just requires you to meet with your agency and discuss moving your contract up a new level. You keep the exact same people, the scale of the work just increases. Trying to scale with an in-house team requires new hires and the time to onboard them into their roles.
How to Decide Which is Best for You?
If you've made it this far, you're probably ready to figure out how you decide exactly which option is best for your business. Here are a few considerations.
Your Preference
Ultimately, the greatest indicator is how you prefer to work. Do you want to be involved in every single decision, such as where to place a comma, which PPC ad to use, or how many blogs to write each week?
Or do you prefer to work with someone who guides your strategy, allowing you to be involved at a high level, but walking in the weeds for you?
Skills and People Needed
If you want to start smaller with your project or strategy, then an agency might not be the best first option for you. It might be more effective to hire one person with a higher skill set and then choose to work with an agency or hire more people.
Your Budget
One of the greatest indicators of your choice is how much you can spend each month on your marketing. If you are an enterprise corporation, you might prefer to spend more money to build an in-house team that is completely dedicated to your project or strategy.
But, hiring an in-house team can add up quickly. Working with an agency provides access to all kinds of skills for a much lower cost than hiring each of those roles individually.
A Project's Timeline
If your project has a very set beginning and end, it might not be worth it to hire a team of salaried employees. Instead, you might prefer to work with contractors (who will need to be vetted and hired individually) or hire an agency to help you reach your goals within the set timeline.
Hidden Costs
Many business owners just compare the monthly retainer of an agency to the monthly salary of a marketing person. Most of the time, that cost will lean in favor of hiring in-house. But you must also consider the hidden costs of salaried employees: insurance, benefits, time off, training and onboarding, stipends for education or tools. While this cost is worth it if you have the budget, an agency can absorb many of those costs for you.
The fact that you've read this blog means you're probably considering what is the best route for your business. We've tried to put in honest insights here, but we also understand that most significant questions require a bit more in-depth discussion and consideration.
That's where we can help. Our team has decades of combined experience and knowledge. We want to find the right partners to grow together. This means it's not in our interest to try and win your work if we don't believe it's a good fit. Sign up below for a free initial meeting. We'll learn about you and your business, as well as your goals and needs.
If we believe we're a good fit for you, we'll tell you. And if we believe you could benefit from going another route, we'll tell you that, too.
Let's see if we can build something great together.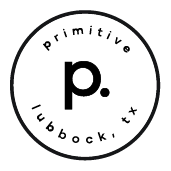 About the writer, The Prim Pack
I'm Buffy the Bison! When I'm not strolling through the plains of West Texas, I am proud to represent Primitive and the digital craftsman it is home to.