BLOG Get to Know the Primitive Internship Program
Get to Know the Primitive Internship Program
POSTED BY Lauren Pugh | Sep 2, 2022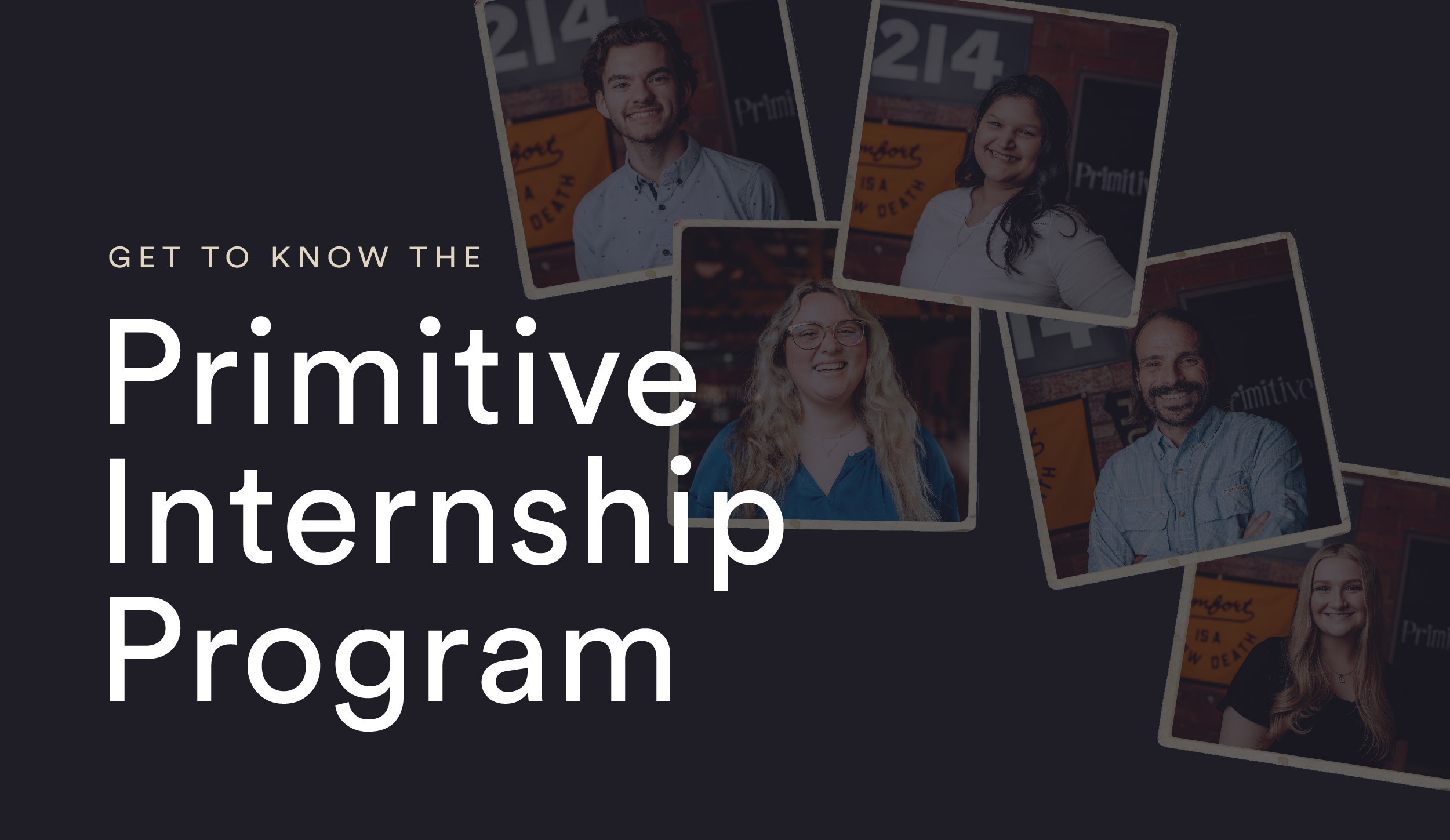 Each semester, the Primitive team welcomes a group of talented interns to join our pack and gain hands-on marketing experience that you'd never learn in a classroom. Our internship program is designed to serve our interns with practical industry experience and support them in their personal and professional development.
If you've stumbled across this blog, chances are you're a current marketing or advertising student, a recent graduate, or you recently made a career change into the world of marketing. Wherever you are in your journey, our program prepares you for your next chapter and helps you to:
Explore different career paths

Gain real work experience

Grow your resume and portfolio

Develop and learn new skills

Network with professionals

Understand the value you bring
Our goal by the end of the internship is to prepare you for your next role by growing your portfolio and building your confidence in the value you bring to the workplace.
Your Internship Experience
We pair one intern–or Primtern, as we like to call them–with a mentor or team of mentors in a specific area of focus. As an intern, you can count on your mentor to guide and support you to learn our processes, collaborate with different creative and strategic teams, and take part in creating killer content for our clients.
That's right, real client work. While we may be a team of self-proclaimed caffeine addicts, your list of responsibilities will never include coffee runs!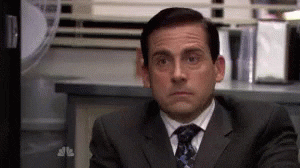 In addition to the client work and projects you'll complete with your mentor, you'll have an internship curriculum focused on your personal and professional development created and led by your internship coordinator, Annie Gilbert. This curriculum covers a variety of topics, including strengths training, team-led workshops, HubSpot trainings and certifications, shadowing opportunities so that you can learn about other roles, and weekly intern meetings and discussions.
Find Your Fit
Each semester, we review dozens of applications and conduct interviews to bring on our hand-picked group of interns. We have four different internship roles, including creative, studio, account manager, and developer. Here's a closer look at the descriptions and expectations of each role.
Creative Intern - Copy & Design
This role is for the creative genius who is passionate about crafting stunning designs or telling stories that engage and captivate your audience. From social media to web design to video content, you'll get to broaden your skillset and learn how to create unique content for various platforms.
If you're interested in entering a role as a graphic designer, copywriter, or content creator, apply for our Creative Intern position!
Creative Intern - Studio
If your favorite place to be is behind the lens, then our Studio Intern position is the perfect opportunity to learn more about photography and video production from an agency perspective. From commercial spots to brand videos to reels and TikToks, you'll take the creative lead to create visually appealing content for our clients.
If you're interested in entering a role as a photographer, videographer, or motion graphic artist, apply for our Studio Intern position. During your internship, you'll refine your skills and get your hands on some pretty cool equipment and editing software.
Account Manager or Digital Marketing Intern
Do you get a thrill from diving into sheets of data and analytics? Does your heart skip a beat when you've found a more efficient way to get something done? Our Account Manager Intern position is for organized and strategic individuals that can manage several moving parts to oversee a project's success.
If you're interested in entering a role as a strategist, account manager, or project manager, apply for our Digital Marketing Intern position. You'll learn more about crafting strategies, collecting and analyzing reports, and working directly with clients.
Product Developer Intern
Calling all coders! Our Developer Intern position is for detail-obsessed individuals that are interested in creating and maintaining all technical aspects of our clients' websites and software. Our team of skilled devs will introduce you to different coding languages and processes to create visually stunning and functional products. You'll troubleshoot issues as they arise and collaborate with our graphic designers to create professional websites and systems.
If you're interested in a role in web or software development, then our Developer Intern position is for you!
"This internship has been one of the most educational experiences I have ever had. Primitive is caring, committed, and very driven to give everything to their clients, but also, their team and it shows. The bar is set very high and I pray that our paths will cross again in the future. Thank you so much for everything!!"
Spring Intern 2021

Start Your Application
Interested in joining the pack? We can't wait to hear from you!
Application Submission Deadlines
Spring Internship: December 1st

Summer Internship: April 15th

Fall Internship: July 15th
We will schedule interviews throughout the two weeks following our application submission deadlines. For any questions about the application process, please contact Annie at Annie@leadwithprimitive.com.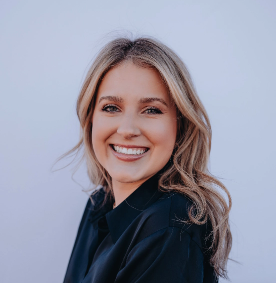 About the writer, Lauren Pugh
Lauren is a Account Manager at Primitive who helps brands craft their story and share it with the world. She lives for a good pun, is motivated by iced coffee, knows that all pens are not created equal, and works hard so her dogs can have a better life. If you can't find her, don't worry– she's probably lost in a good podcast!