BLOG Building a Website: Template vs Custom
Building a Website: Template vs Custom
POSTED BY The Prim Pack | Aug 6, 2021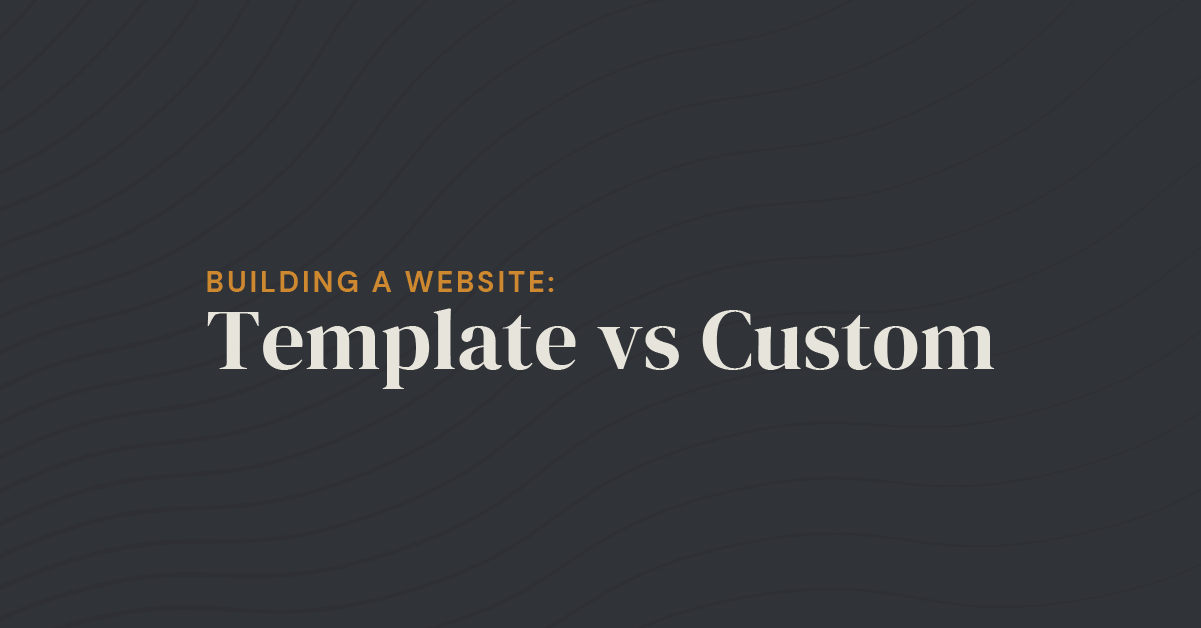 Picture this.
You've officially made it past the one year mark on your brand new small business. And now, after the one year celebration, you're ready for a bit of reflection.
Could your website use a few updates, or maybe even a redesign? If so, which of the two common routes should you go? The template way or the custom way?
Template Websites
If you're thinking about redesigning your website using a premade template, there are, fortunately, a lot of different ways to go about doing this.
In fact, in this day and age, it's really simple especially with sites like WordPress, Wix, SquareSpace, Kajabi, and so on. Each of these template-based sites has a library of templates from which you can choose from that will have a different aesthetic and operate with varied functionalities.
However, more often than not, if you're looking for (or rather needing) something unique or specific, you won't find it. That's just not what templates are designed for. They're created to be mass utilized and chances are high that if you're using a template with functionalities closely tied to what your industry needs from you, so is your competitor.
But, that all being said, let's break down some of the pros and cons of template websites.
Pros

Turn-key

These websites are designed to be operational almost immediately from purchase. That means if you need a website now, you can have it now.

Budget-friendly

Mass-utilized sites are usually designed with the MVP in mind. (No, not your most valuable player.) The MVP we're talking about is the minimum viable product necessary to carry out basic functionalities. That translates to less time working on a site which means the cost of the site is less expensive than their custom counterparts.

Package deals

Many template sites now come with the option of adding a domain to the price of your template for one year at no additional cost. However, keep in mind there are a few thin cracks that can begin to widen as you find yourself up for renewal.
Read more about them in our blog

What to Keep in Mind When Buying a Domain.

Cons
Average

We're not necessarily hating on "average" aesthetics of any kind; however, if you're looking for your business to stand out from the crowd, having a website that looks very similar to your competitor isn't necessarily going to make you the most unique business on the block.

Limited functions

Templates can be a great solution if you're looking for a blog or a place to paste your online portfolio. But if you're looking for functionalities that come by way of obligatory add-ons, be prepared for your site to slow down, which can

increase your bounce rate

while also

affecting your website's performance

. And both are a big no-no with Google.

B-L-O-A-T

Bloat is another way of saying you get more than you bargained for. Because template sites are not specifically designed for your business, you might end up paying for functions you'll never need, which like stated directly above, can slow down your website and hinder your site performance.

Limited to no support
Forums and YouTube videos are great for finding answers to common questions. But have you ever had a specific question only to find yourself down a rabbit hole of roundabout answers where nothing quite fits your specific obstacle?

Infrequent updates

Many templates and themes are only updated annually, if that. Furthermore, because templates rarely come equipped with regular technical support, the burden falls on you and your team to update templates and themes when new features are released. This all to say, if you happen to skip an update here or there, or updates altogether, and then find yourself on the other side of a foundational software update, then chances are high your template will encounter quite a few hiccups along the way.

Security risk

Hackers love a good mass-utilized template. Why? Because once they're capable of infiltrating one theme or template, they can infiltrate all the websites associated with it.
Custom Website
A custom website involves practically everything your business needs to operate your business. That means if you're ready to invest in a custom website, the strategic partner you choose to work with will dive into your business objectives and really work to understand who you and your audience are, as well as what you and your audience need.
Pros

Scalable

Your website grows with your business. If you already have an idea of what functionalities and technologies are needed from your business in the future, a developer can integrate those features into your website.

Flexible/Adaptable

Remember COVID? (Of course we do.) Well, when the global pandemic first reared its head, many small to medium-sized businesses who were without custom websites had a very difficult time relaying critical information to their business base on their websites because the functionality was too difficult to navigate. A custom website can change gears as quickly as uncertainties inevitably arise, and all without overhauling your entire site.

Manageable

Looking to add a blog written by one of your in-house professionals? Easy. A CMS can be built into your website so you can handle your content without fear of doing it wrong or a developer lurking in the shadows.

Built-in SEO
Mobile-friendly = User-friendly

Okay, so we're combining two pros together but how could we not? In this day and age if you want to be user-friendly and incredibly intuitive for your clients, you HAVE to be mobile-friendly as well.

Responsive

Piggy-backing off the above pro, having a responsive website means your website is built to operate just as beautifully and quickly, while not necessarily identically, on mobile as on desktop.
In other words, the design of your website will automatically respond to the users' environment and be adjusted accordingly (ie: graphics might shrink or be omitted altogether on an iPad compared to a desktop due to the screen size.

E-commerce compatible

A lot of templates are not e-commerce friendly, and if they happen to be, they rarely are out the gate.

Security + Support

These two pros are combined for a reason. A lot of developers worth their value will build websites with security vulnerabilities at the very top of mind. But because technology is constantly evolving, and at an extremely rapid pace, no website is immune to the risk. To that point, custom websites usually come with a support contract that addresses security threats as they develop, and give you confidence that they will be patched and resolved immediately to

prevent further threats of cyber attacks

.
Cons

Timeline

Custom websites that include everything your business needs to operate at 100% can take time. Luckily, the

traditional method of website design

is no longer king and has been usurped by a much more effective and efficient method known as the growth-driven design (GDD) method.

Price
When working with a template design, you really need to keep two big questions in mind: Is the product you're building really going to be everything you AND your clients want?
Honestly, probably not.
If you're ready to see what your business can do with a custom website that has everything you and your business needs, schedule a risk free consultation with our web team by clicking the link below.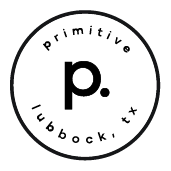 About the writer, The Prim Pack
I'm Buffy the Bison! When I'm not strolling through the plains of West Texas, I am proud to represent Primitive and the digital craftsman it is home to.