BLOG 10 Website Definitions to Know
10 Website Definitions to Know
POSTED BY The Prim Pack | Apr 28, 2020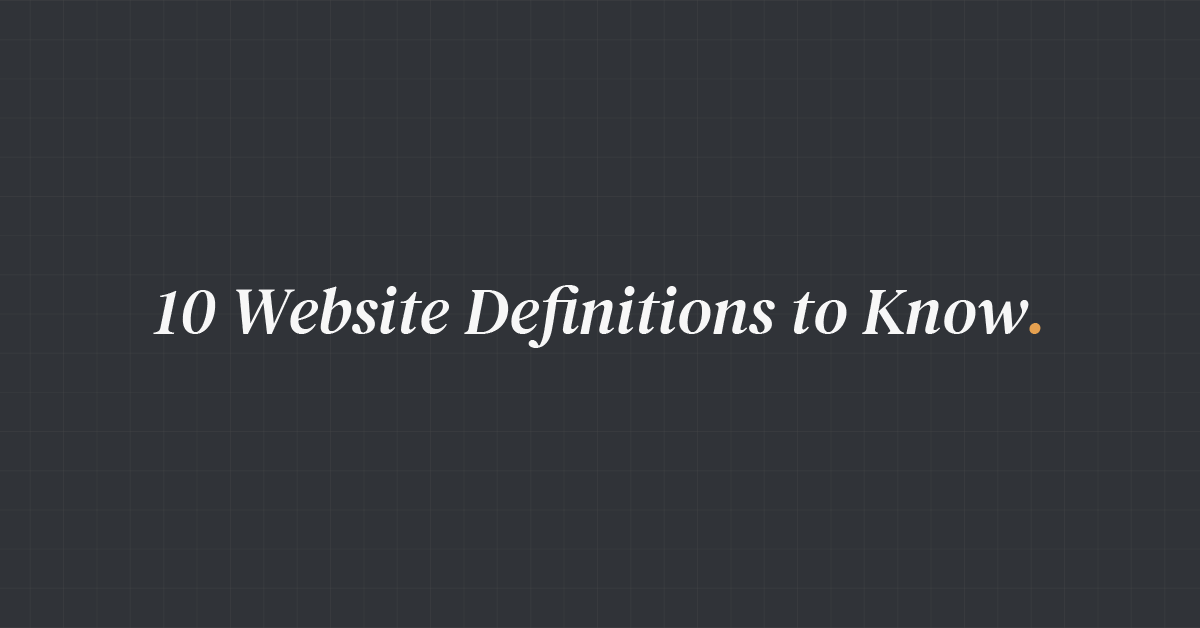 When you're dealing with your website, you might feel the need to carry around a dictionary just to understand all the different words that are used. If you've ever felt the need to speak another language just to know what's going on with your website and the process of designing it, you're not alone.
To help you understand some of the most important terms related to your website, we've identified the top 10 website definitions you need to know.
Responsiveness
Today's consumers could be viewing your website on their smartphone, laptop, tablet, or desktop. This means your website needs to look good while also being functional on multiple devices.
A responsive website is one that is able to identify which device a visitor is using to view your website and "respond" with a design that is tailored to look beautiful on their screen size.
ESPN is a great example of responsive design. Their desktop has a wealth of information for a wide array of sports, with more detailed links and information on the left-hand side. However, once a visitor views the ESPN website on mobile, the more detailed links on the left are consolidated into different sections to make the mobile site more visually appealing and less cluttered.
User interface
As a complement to user experience (UX) where the emphasis is placed on the interaction the user has to a product, user interface (UI) has more to do with the look and feel of your website, and is responsible for resulting in a responsive, attractive, guiding experience for users.
User interface is the culmination of thorough research about your brand, your customers, and exceptional design to create a website users enjoy viewing and using. Essentially, a cohesive and thoughtful user interface design leads to an intuitive user experience that doesn't require the user to embark on a game of mental calculus in order to navigate your site.
SEO
Search Engine Optimization is an intricate, complex topic. At its core, it can be defined as techniques to help your website rank higher in organic search results. SEO is an intentional, ongoing strategy that involves a deliberate use of keywords, content planning, backend work, and more.
Sitemap

A sitemap, in its most simple analogy, is like a roadmap or flow chart that helps guide a user (or Google) through a website in an intuitive and easy-to-follow way. The term "sitemap" can, however, be used interchangeably when referencing both the user experience as well as how Google crawls and indexes your website.
For the user, a sitemap is a roadmap that shows users how your site is structured, so they can find what they're looking for.
A technical XML sitemap is a technical flowchart that can intelligently guide Google through the pages within your website that help identify the purpose and structure of your site.
SSL
Secure Sockets Layer (or SSL) is the standard technology required to establish a secure, encrypted link between a web server (website) and a browser (such as Chrome, Safari, etc). In order to create this secure connection, a website requires an SSL Certificate.
An easy way to know whether or not a website is secure is by its URL. If the URL has an "s" in https://, it's a secure website. If not, chances are the website is more easily exposed and accessible to cybercriminals. Security is such an important issue that Google has even shared publicly that websites with SSL enabled get a bump in search placement.
Landing page
A landing page is a specific page on your website that users can only get to when you share a specific link (meaning it can't be found through the site map or navigation) that usually has a form for a specific offer.
These pages are usually used with a general, more broad and misunderstood definition. However, in online marketing, a landing page shouldn't have any other menus or navigation options, because the whole point is to encourage visitors to fill out the form that lives on this page and drive conversions.
Anchor text
Anchor text is the visible words and characters that hyperlinks display when you're linking to another document or location on the web. This includes where you link to your own content (for example, within a blog post, you could link to another relevant piece of content), or when you link to an external site or document.
Meta description
A meta description is an HTML attribute that provides a brief summary of a webpage and is usually 155 words or less. Search engines frequently show these descriptions once a user performs a query search to help the user get a better idea of the type of content within any particular site. These descriptions are typically found under the blue title in search results and should be optimized due to being critical for on-page SEO.
For example, if you search for "basketball shoes," you will see a description of the website for each search result under the site's title and link.
Bounce rate
Bounce rate is a website statistic that involves the number of times a person has come to your site and left immediately without clicking on another page. This means your website either didn't meet their needs, or didn't hold their interest long enough for them to learn more about you.
While a bounce rate is a number that you want to pay attention to and evaluate, it needs to be taken with a grain of salt because it's not 100% accurate. For example, if a user comes to your page and reads an entire blog, but doesn't click anything else, that's still considered a bounce.
CMS
A Content Management System (CMS) allows users to create and edit website content through What You See Is What You Get (WYSIWYG) editors. This allows marketers to quickly update their website and landing pages to meet their needs and goals without any knowledge of code or programming.

A large attraction to utilizing a CMS is that you don't have to spend a lot of time becoming fluent in another language just to understand your website. However, a frequent drawback is that many CMS templates are hastily put together and might contain "dirty code" that prevents users from customizing their content to fit their specific needs .
These 10 website definitions are a great place to get started in knowing some of the most important components and concepts about your site.
Eager to learn more? Download our free eBook: SEO 101 for the CEO: A Complete Breakdown.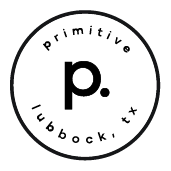 About the writer, The Prim Pack
I'm Buffy the Bison! When I'm not strolling through the plains of West Texas, I am proud to represent Primitive and the digital craftsman it is home to.