BLOG When a Messaging Style Guide Isn't Enough: Building a Brand Book
When a Messaging Style Guide Isn't Enough: Building a Brand Book
POSTED BY Danielle Holmes | Jan 21, 2022 At Primitive we create brand books for our clients. To us, a brand book captures the visual look of your brand, your why, and how you're writing about your products or services. This description might make you think we're talking about a messaging style guide.
But hear this: a messaging style guide isn't enough.
Our expert designers, strategists, developers, and copywriters all agree on one thing. You cannot divide visual content from written content.
So we bundle them both together and call them a brand book.
What is a Brand Book?
When we clearly defined all our product offerings (you should do this too), we had to decide exactly what a brand book is and what it is for. Product Designer Jeremy Giovanetti and Copywriter Danielle Holmes describe the ideal brand book:
"A brand book codifies your organization's overall brand identity into a single, useful resource. This document should be used as a guide by employees, agencies, and partners for an organization."
I know. You're thinking to yourself, "Codifies? What does that actually mean for my business?" So let me break it down. Your brand book takes your why, your reason for sharing your product or service, how you want to sound to potential customers, and what you want your brand—from a storefront interior to your website to your social media—to look like. And it describes all those elements in a way that you, any writers, contractors, or employees can all use to stay on the same page.
What Goes In a Brand Book?
Your brand book might look different from other businesses. A wealth management company has different marketing needs than a car dealership. But, there are key elements that every business—big or small—should define in their brand book.
A useful brand book includes:
Visual Elements - Logo, usage examples, style guide, color palettes, fonts
Messaging Elements - Style & tone, voice pillars, word bank, grammar
Why Does Your Business Need a Brand Book?
We recently did a deep-dive on why you need a messaging guide. So, I'll give you a summary. Whatever you're creating—website, social posts, ads, or anything else—you want your client to do minimal work to click buy, contact, or subscribe.
And let me tell you, disjointed visuals, multiple names for the same product, or copy that sounds like 12 different people wrote it is work.
A brand book with consistent brand messaging keeps your whole team—including freelancers or consultants—on the same page. It makes the buyer's journey easier for clients. It grows your business.
And you can follow the same four steps we use at Primitive to build a brand book for your business.
4 Steps to Build a Brand Book
Our team of experts uses these steps to build our client brand books. You might be surprised to find that step 4 is actually the most critical.
Step 1: Gather Your Resources
If you're like most businesses, you probably have most of the pieces for your brand book—they're just not together. So, go through everything you have and pull together the following:
Logos
Brand colors
Existing style guides
Notes on formatting preferences
Lists of terms unique to your brand
Brand messaging notes
Audience research
Copy or visuals that feel like your brand
And don't worry if you're missing something on this list. The next step will solve that problem.
Step 2: Do the Research
Your brand book will not work if your messaging is off. And the way you know if your brand messaging is off is doing your research. You have to know who your audience is. We recommend looking at who is currently buying your product or service and taking your company through a storybrand exercise. With these two pieces of knowledge, you can really get into the weeds to know who your client is, what they like, what they don't like, how they best communicate, and the jokes they'll get. When I think of brands who clearly know their clients, I always think of Surly.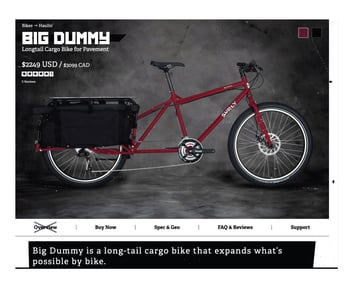 With copy that reads, "Big Dummy is the ultimate grocery getter, the modern day mini-van, the company car, and a human-powered car replacement," they clearly know exactly who they're writing to. And that comes from doing audience research.
Step 3: Standardize It + Organize It
You've got all your documents. You know who your audience is. Now you need to put it together. Sort through documents to decide what non-negotiables on formatting or grammar are. Write them out. Create a wordbank of commonly used words. Create lists of words you capitalize that are specific to your brand. Go through all those content pieces that resonated and establish your voice pillars—the words that describe your brand voice. Choose one version of your logo.
And put it all together in one document.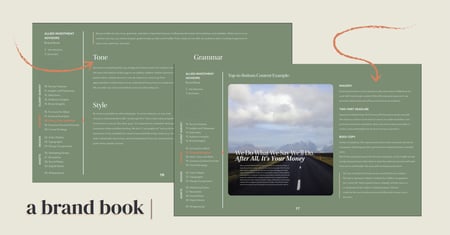 Step 4: Distribute Your Brand Book
This is the most important piece of a brand book.
If your brand book sits in a shared drive, and the last time it was opened was when you finalized it, it's not working for you. Share a copy of your brand book with ANYONE who touches your business content.
This list includes:
You
Graphic designers
Web developers
Writers
Freelancers
Social media managers
Customer service staff
Sales staff
Office managers
Anyone who sends an email to people outside your company
We can't tell you what to do. We can remind you that even your customer support emails are a reflection of your company. We will remind you that a confused client is significantly less likely to buy your product or contact you to schedule a service.
So, if you're looking for a document to level up your marketing and clarify your brand voice and messaging—a brand book is what you're looking for.
And if defining a color palette, designing a logo, or parsing through grammar isn't your strength, Primitive has you covered.
We can set you up to have a basic brand book or a complete guide with editorial checklists for freelancers and customer support staff. Our branding packages have a package for every level of business need.
Let's grow your business's revenue and make it easier for potential clients to say, "Yes!"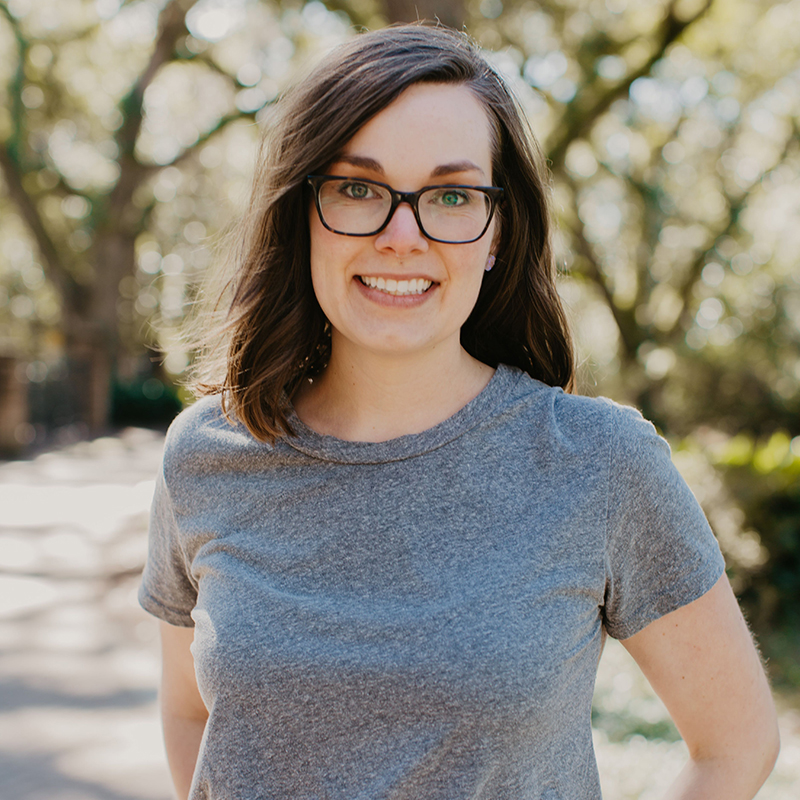 About the writer, Danielle Holmes
Danielle has been telling stories her whole life. And for the last five years she's been telling the stories of entrepreneurs, small businesses, and companies bringing quality products and services to customers. Danielle got her start in academia. With degrees in English and anthropology, she spent more than half a decade learning how to ask questions, tell stories, and do thorough research. Her approach uses ethnographic interview and coding techniques to better understand brands and clients. She listens for key words, recurring topics, and core ideas to know the client and their ideal audience. She uses that data and understanding to tell stories—true to brands—that create loyal customers.