Top Branding Moments of 2021
Posted by Lacey Wilcox | December 15, 2021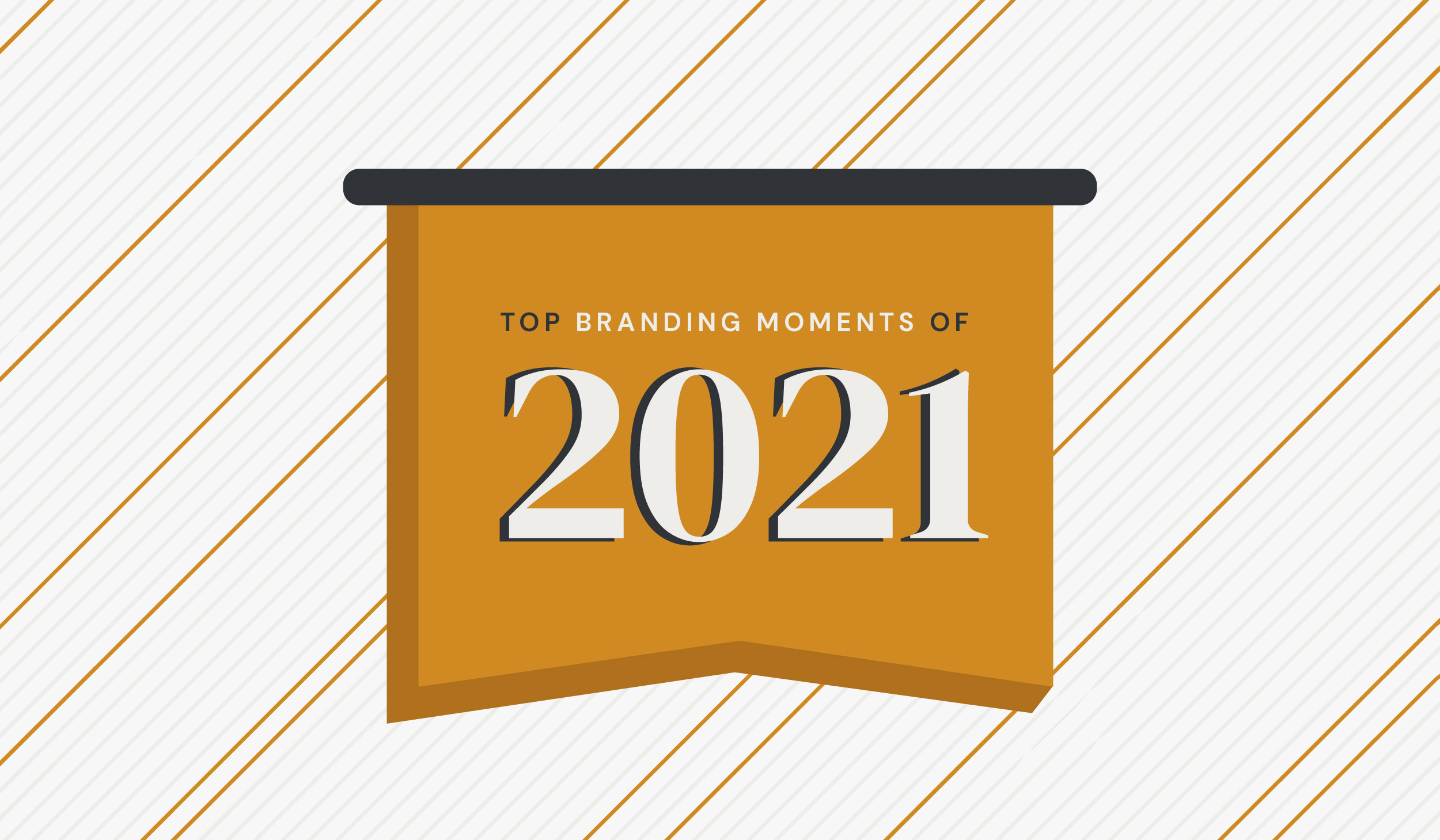 It's not an understatement to say that 2021 has left us with some memorable moments, some good, some bad, some we'd prefer to forget, and some that have left us with glimpses of beauty. But these moments weren't just limited to the news or our daily lives. Brands also had some ingenious work this year.
In honor of these memorable moments, we're sharing our five favorites, along with a bonus. While not quite as heavy-hitting as some of our normal blog content, we hope you will both enjoy and learn from some of our favorite branding moments of 2021.
How is Branding Different From Marketing?
When it comes to building your business's online and digital presence, it's easy for things to feel confusing. Especially because the different aspects involved in growing your business – branding, marketing, sales, account management, etc. – are all tied so closely together.
If you've ever felt like you need a dictionary just to understand the different things involved in building your brand, this digital glossary might be just for you.
Because branding and marketing are so intertwined, we're going to give a quick overview of these two. Essentially, marketing is all the tools in your arsenal to help you distribute your brand to the world. Branding is all about identifying the exact message you want to convey to your audience: who are you? What do you do? What feelings and values do you want associated with you and your work? How do you want customers and prospects to view your business?
While branding and marketing are closely aligned, branding is all about harnessing the heart of your company. And with all that we have experienced in the past two years, brands have had to focus more than ever on what kind of heart they want to share with the world.
5 Remarkable Branding Moments
It's important to note that some of these beloved moments are going to involve both branding and marketing. The two work together so intimately, that it's not always possible to separate them. Without further ado, here are five of our top branding moments of 2021.
McDonald's We Deliver
The only thing better than fresh McDonald's fries? Fresh McDonald's fries delivered straight to your door. This campaign is branding and messaging at its finest. The McDonald's logo is so iconic, you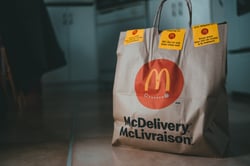 recognize it even when you only see half of it. And though incredibly minimal, this ad explicitly gets across the point it wants you to know: you can have McDonald's delivered right to your residence, even if it's late.
Chipotle's Virtual Roblox Restaurant
One of the most critical aspects of knowing your message is knowing who it is intended for, and where they are spending their time. This is something Chipotle nailed this October with its Roblox "Boorito" promotion. While the Boorito campaign is not new to Chipotle, hosting it virtually is a new experience, and one that went well for the brand. Roblox boasts millions of players, and because the promotion encouraged users to join the loyalty program, it was almost seamless for users to place an order on the Chipotle app, or more accurately, ask their parents to place that order for them.
Burger King Vintage Rebrand
Sometimes to go forward, you have to go back. This was demonstrated beautifully (and deliciously) in Burger King's recent rebrand, where the fast food brand threw it way back with a vintage font choice. Just one look at the "groovy" text has all of us thinking back to a past that felt easy going and laid back. When you combine this update with the new color scheme, you have a branding campaign that gives off vintage, good ol' days vibes and thoughts of days gone by (along with a subliminal message that we really want a flame grilled burger). And if you aren't convinced, the results of this campaign are just as delicious as the menu items.
Oatly Outdoor Signs
Again, the most successful branding campaigns are those that show an intimate, in-depth knowledge of a company and its customers. So if your audience is one that is more likely to be walking in a city past open areas filled with billboards, then your branding campaign should reflect that. And that's exactly what Oatly has been doing. Their outdoor signs are depicted in a street art style, and are about as candid and honest as you can get. It's almost impossible to read them without smirking. And it's not just stateside that the brand has seen a rise in oat milk lattes – they've gained international recognition all over the world. It is important to note that the brand has had some pushback in some areas where street art is actually an artform, such as Philadelphia. The takeaway here (again) is to know your audience so well that you can recognize what will pique their interest, and what will tick them off.
Airbnb's Made Possible by Hosts
The name Airbnb has slowly morphed into a noun or a verb. This kind of recognition means that brand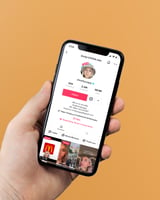 has been very successful at...building its brand. So whenever they launch a new campaign, you know it's going to be good. And their latest campaign, "Made Possible by Hosts," does not disappoint. Thecampaign features montages of real life user generated photos and videos showing moments that exist solely because someone opened their home on Airbnb. It's authentic, relatable, and meaningful, but most importantly, it's absolutely true to the brand and its mission. Viewers resonate with what they're seeing because it's the exact kind of thing they would personally share.
Taking a Different Route
As promised, we have a bonus for you. Sometimes we can all get so caught up in the pressure to stand out from the competition, to have the freshest and most appealing design, to come up with the most creative campaign, that we forget creating a message for your brand should be enjoyable. That's why the "re-designs" created by Wisconsin designer Emily Zugay have struck a chord with audiences and brands alike. Don't believe us? Check out her work yourself.
Without a doubt, 2021 has been a year for the books. And these different campaigns prove that companies have been up for the challenges and nuances this year has brought. We hope you enjoyed this slight break from our usual blog content, but still gained some insights at the same time. Want to enjoy more posts that provide you with insight into branding, marketing, business growth, software development, and more? Hit the subscribe button below!