BLOG The Pros & Cons of Using a Website Builder
The Pros & Cons of Using a Website Builder
POSTED BY Lauren Pugh | Jul 16, 2021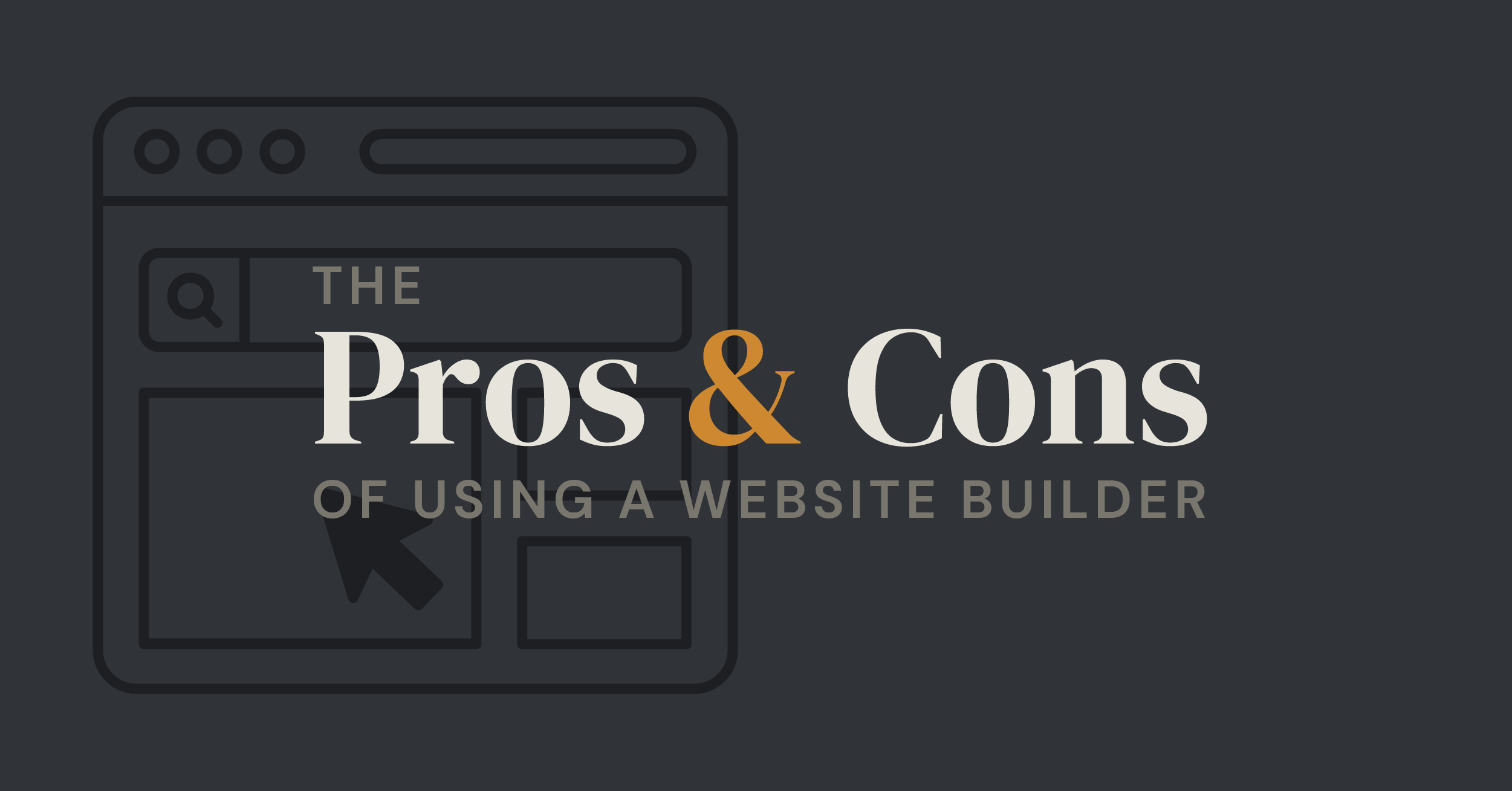 Building a professional website represents an exciting time of growth for your business. A functional, well-designed site can make a lasting impression on current and potential customers as they learn more about your brand, browse products or services, schedule a consultation, and determine the potential value you'll bring to them.
As you look into creating a website, you'll likely come across different website builders like Wix or Squarespace offering easy-to-use, customizable templates to design your own site. Sounds perfect, right? But how do website builders compare to custom websites?
The importance of building a great website
For small to mid-sized businesses, your website is one of the most important and most visited features of your brand. It can provide visitors with a positive customer experience and align your brand with a sense of credibility.
You may consider building or redesigning your website when:
You're a new brand and need a website for potential customers to learn more about your products or services.
You're experiencing a period of growth and need a website to keep up with the demands and expectations of your audience.
Your current website no longer represents your brand accurately or the vision you have for the future.
Website builders: the pros & cons
You have a big decision to make when it comes to creating your website. You can partner with an agency to build a custom website for your brand or do it yourself with a website builder.
A website builder offers quick results and user-friendly services so that you can put together a professional website by yourself. For some, this is all your brand needs to get your name and information out there. For others, you may find more value in a custom website backed by strategy, like our Growth Driven Design process.
Ready to get into it? Let's dive into the good, the bad, and the ugly of website builders.
Budget-friendly
One of the biggest advantages of using a website builder is the price. For new or smaller brands, a website builder is the more affordable option offering various monthly plans for your specific needs and budget. When considering what you want from a website, you may find that these simple plans include everything you need.
Now, and here comes the con, you may feel limited by the selection of templates, features, and capabilities available within your website builder. There's also the investment of your time needed to keep up with your site once it's completed. When working with an agency, you're investing more money into your website, but have a team of experienced developers and creatives taking care of the strategy and design of your website.
Quick and easy
With website builders, there's no need to be a coding and design wizard. They make it easy to put together a clean and professional-looking website. Choose from a selection of pre-made templates and modules, select the fonts and colors that fit your brand's style, and drop in your information. Boom – website complete!
However, for some business owners, this is easier said than done. Maybe you're a traditional business with little to no experience in the tech and digital world. Or maybe you already have your hands full running your business, and you don't have time to figure this out. Handing this task off to an experienced agency may be more valuable to you in the long run.
Marketing tools
Many website builders offer marketing tools that can support you to rank higher and optimize your content for SEO. This allows your website to appear in more searches and put your content in front of the right audience when specific keywords or phrases are used. New to SEO? Take a look at our approach to SEO.
While this is great in theory, the learning curve of writing and designing for SEO can take time. Keyword stuffing, broken links, and slow site speeds are just a few things that can actually hurt your SEO efforts. There's also the risk of pumping out dirty code with a website builder, making it difficult for Google to crawl your site and implement edits down the road. With an agency, you can forget about these risks and let the experts keep up with trends, implement updates, and conduct industry research.
Investing in your professional website
Remember that what works for some businesses may not work for others. There's no one-size-fits-all approach to building a great website. When making a decision, it's important that you feel confident that your chosen method will bring value to you and your business.
Consider what you're willing to invest more of: time or money?
With a website builder, you're choosing to spend less money but dedicate more time. When you partner with an agency, you're investing more money so that a team of professionals will take on the time and effort needed to build your website.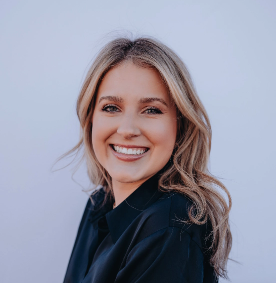 About the writer, Lauren Pugh
Lauren is a Account Manager at Primitive who helps brands craft their story and share it with the world. She lives for a good pun, is motivated by iced coffee, knows that all pens are not created equal, and works hard so her dogs can have a better life. If you can't find her, don't worry– she's probably lost in a good podcast!