BLOG Primitive Employee Spotlight: Morgan Reneau
Primitive Employee Spotlight: Morgan Reneau
POSTED BY The Prim Pack | Feb 26, 2021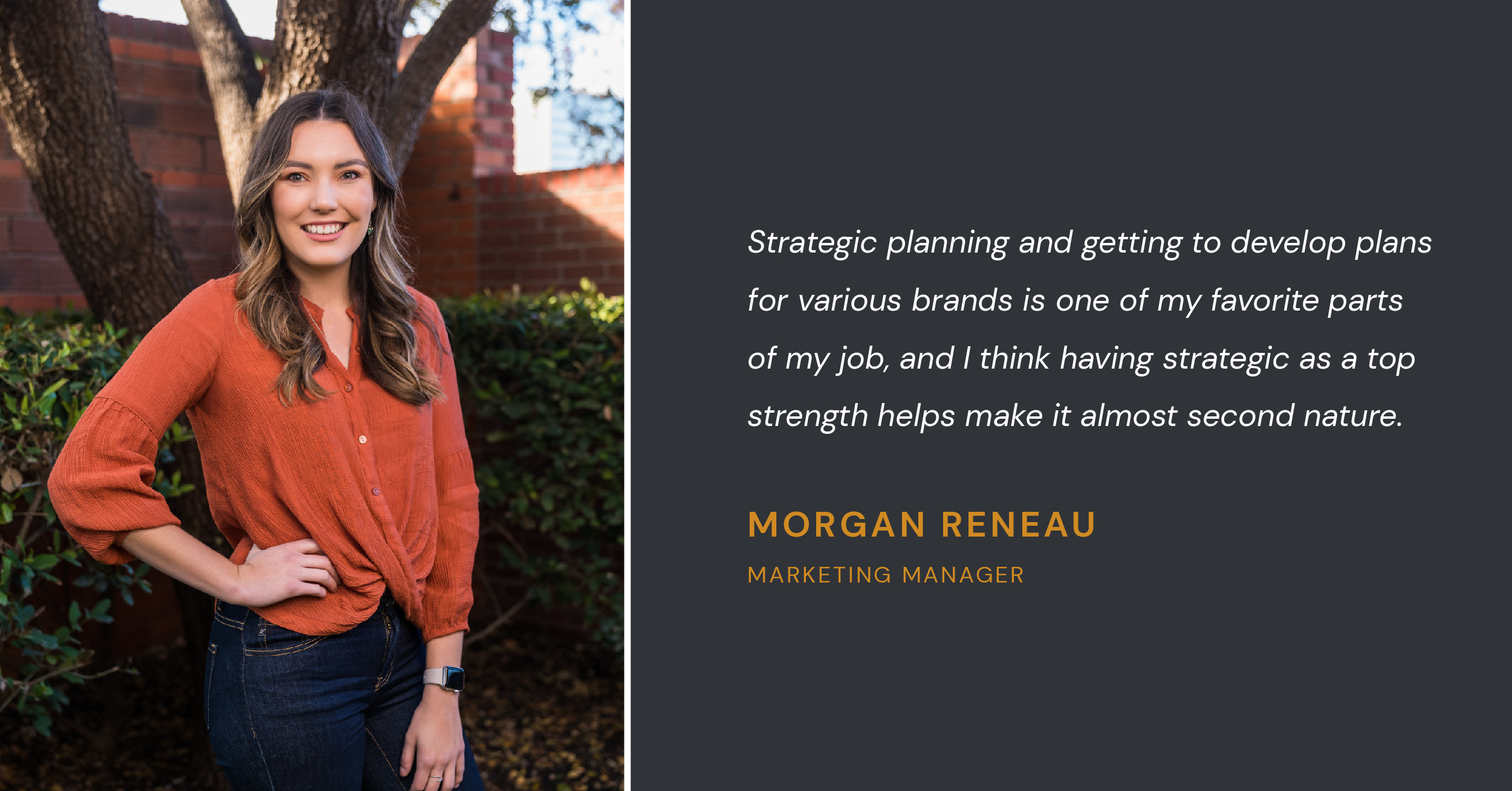 Name: Morgan Reneau
Position: Marketing Manager
Location: Lubbock, Texas
Job Description:
My position is focused on managing all aspects of the Primitive brand. This includes developing the strategy for our digital marketing efforts and working with sales to help grow the brand and company. I also manage the same efforts for a few other brands that Kade and Jerred own.
Tell us a little bit about your background and how you found Primitive.
I'm originally from Fort Collins, Colorado, where I lived the majority of my life. I went to Boise State University (Go Broncos!) where I earned my Bachelors of Business Administration in Marketing. After graduating from BSU, I made my way back to Colorado and started working in the juvenile product industry as a Marketing Specialist for the USA and Canada. My time in this role allowed me to really immerse myself in a variety of marketing specialties such as digital and traditional marketing, retailer partnerships, influencer marketing and strategic planning.
After being back in Colorado for a couple of years, I was ready for a change and after a few trips to visit friends, found myself really loving Lubbock, Texas. In the summer of 2019, I purchased my first home here in Lubbock and found Primitive a couple of months later.
How/ When did you realize you wanted to pursue a career in marketing?
I've always really enjoyed business and entrepreneurship – both my parents have the entrepreneur spirit. This passion was really cultivated in high school where I had the opportunity to take a lot of business classes and be a member in DECA and FBLA. For those not familiar with DECA, it is an educational organization dedicated to preparing emerging entrepreneurs and leaders in the areas of marketing, finance, hospitality, and management.
While involved in these organizations, I was really drawn towards the strategy and planning side of business. It was also during this time that my passion for small businesses was fostered. So with all this background in business and marketing you would think it would have been a go-to when I went to college, but I was also really interested in anatomy and physiology and my first degree path was biomedical engineering. Within my freshman year, I realized that I didn't want to spend all day in a lab and marketing was my true passion. While I still find the biomedical industry fascinating, I really like how I get to spend my days as a marketer.
How does your role as Primitive's Marketing Manager highlight your strengths?
Futuristic - Learner - Strategic - Relator - Competition
These are my top five strengths and I see each one make an impact in the various aspects of my role. I see my futuristic strength coming out when we're in brainstorming sessions and thinking about how we can be better and where we want to see the company go. My learner strength is in everything I do, whether that's during reporting and seeing the data for the past quarter, or staying up to date on industry trends or changes, and when I get to learn about my team's strengths and how we can work together more effectively. Strategic planning and getting to develop plans for the various brands is one of my favorite parts of my job and I think having strategic as a top strength helps make it almost second nature.
What excites you the most about Primitive's future?
As we just talked about, looking to the future is always exciting to me but what excites me the most for Primitive's future is that there is so much room to grow. I'm happy with where we are now but I also know that since we offer such a wide variety of solutions for small businesses, there are new innovations all the time and that there will constantly be new areas where we can dive into more.
Now let's dive more into you! Do you have a daily routine or particular steps that you take every single day before you start work?
My mornings aren't super structured but on days I'm going into the office they tend to consist of:
Letting my dogs out and feeding them
Listening/watching the (non-mainstream) news while I get ready
Making my Black Rifle coffee, a Fab 4 smoothie and if I have the time, my lunch
Checking my calendar and emails to think through a rough plan for the day before I head to the office
How do you like to stay motivated?
I think my desire to learn, problem solve, and achieve keeps me motivated. I like a good challenge and in the digital landscape things are always changing so there is always something new to learn and conquer.
What's your favorite thing to do outside of work?
I love live music and being outdoors in the sunshine! Sometimes that's relaxing on a patio with friends and family or it's a summer concert.
Do you feel as though you've achieved a good work-life balance? If so, indulge us in a few of your secrets!
I don't think true balance is really achievable; there will always be something that has to give, so I like to look at life in terms of seasons. There will be hard seasons and easy seasons; seasons where you are trying to achieve a really big goal and have to push and work a little extra, and then seasons where you get to enjoy the success you gained from pushing through the hard seasons.
That being said I do think it is important to put some boundaries on time spent working. I can have a tendency to be a workaholic and one thing that has helped me is going into the Primitive office regularly and I try to make sure everything is done before I leave. That way when I'm home, I'm home.
Another thing that has helped me is to utilize do not disturb on Slack. I have my notifications set to turn off at a certain time each day and then they are always off on the weekends.
We love pets over here at Primitive. Tell us about your two fur babies!
When I first joined Primitive and saw we had a #petsofprimitive Slack channel, I knew I was in the right place.
First there's Magpie, she'll be seven in March 2021. She is a McNab Collie. I got her my sophomore year of college and she is the queen of the house. Then in December of 2019, I added Maverick (two in September 2021) to the family. He's a Border Heeler (half Border Collie/half Blue Heeler) and he is a spitfire, always keeping me on my toes. He's becoming quite the frisbee dog, which has been a lot of fun.
What is something that not everyone knows about you?
I've been riding horses since I was 5 and would love to compete in cross country someday.
What is your secret to success?
Always being willing to learn and do the hard stuff. I think if you are willing to learn, are coachable, and you put in the work, you can achieve anything you set your mind to.
Are there any words of wisdom or anything else that you would like to pass along?
You have to show up to go up. You don't always have to show up perfectly but if you don't show up at all you are already setting yourself back.
And finally, if you could only eat one meal for the rest of your life, what would it be and why?
Tacos (and a margarita)! I love tacos because there is so much variety with them. You can make them as crazy or as simple as you want.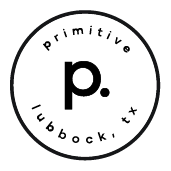 About the writer, The Prim Pack
I'm Buffy the Bison! When I'm not strolling through the plains of West Texas, I am proud to represent Primitive and the digital craftsman it is home to.