BLOG Primitive Employee Spotlight: Michael Goldberg
Primitive Employee Spotlight: Michael Goldberg
POSTED BY The Prim Pack | Dec 18, 2020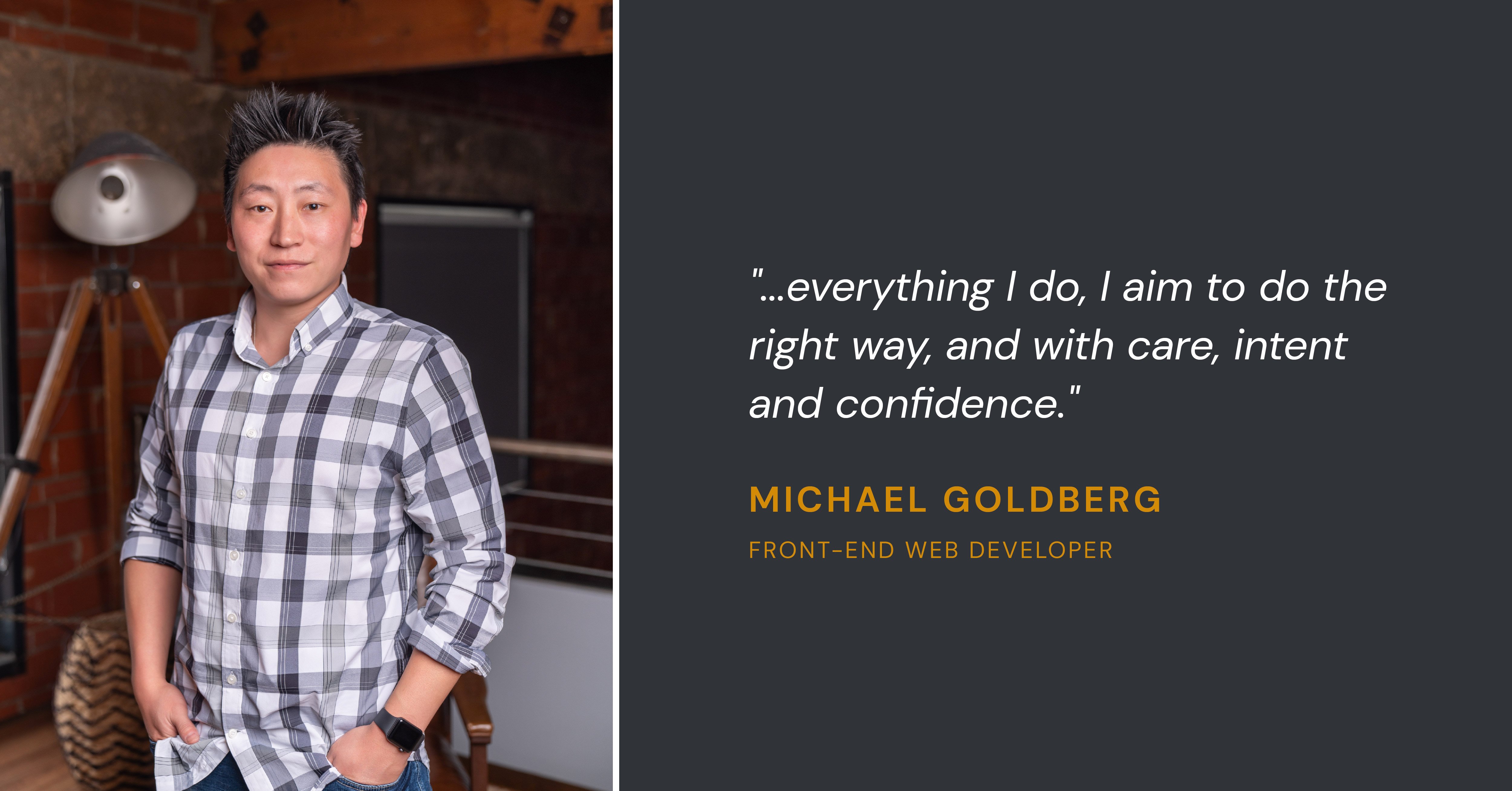 Name: Michael Goldberg
Position: Front-end web developer
Location: Livingston, New Jersey
Job Description:
As a front-end web developer, I take a flat design that has been created by a designer and I turn it into a fully functioning website. Front-end developers are aware of responsive designs and know how to properly convert a design for a desktop computer into a functional website on a mobile device.
Tell us a little bit about your background and how you found Primitive.
I studied graphic design in college and was a full-time UX/UI designer for nearly eight years. During those eight years I worked mostly on websites and web-related projects.
In 2011 I encountered a bad injury/accident which left me bed-ridden for three months, and during that time I found myself very bored at home. So I decided to make my time useful and learned the basics of developing websites. This was the start of me learning how to write code. I was still a full-time designer but I was able to incorporate my new development knowledge into some side projects and that enabled me to further develop my skills.

I found Primitive in the summer of 2019 on an online job board. I originally applied for a UX designer position, but the lovely people here at Primitive saw my background and thought that I would better fit the developer role. The rest is history.

When did you start with Primitive?
July 7, 2019
How has Primitive helped shape you into who you are today?
Primitive has been a great opportunity and learning experience. The people are amazing and everyone's work ethic is great. It's easy to work with people and teams that are competent and think the same way. This is why we're able to produce such great results in a short time frame.

Also, when I see everyone else working hard, I find myself putting a positive pressure on myself to work hard and match the standards of everyone around me. I think Primitive has made me more responsible and aware of my work/non-work life balance.
What excites you the most about Primitive's future?
I'm really excited to see what happens with our custom CMS, Bind, in the future. This is an amazing product developed and created by Jerred our CTO. It has evolved so much since it's initial release and has become a product that can help both clients and us.
Now let's dive more into you! Do you have a daily routine or particular steps that you take every single day before you start work?
I've never really had a consistent daily routine or steps that I take during my day. I like to take things as they come and do my best to take on whatever is thrown my way!

Your office set up is...dare we say...epic! Can you take us through a few of the awesome tools and why you chose the layout you currently have?
Sure! So my setup was built primarily as a gaming rig and streaming station. I used to broadcast my gameplay on Twitch.TV, but I no longer do that.
I have been playing multiplayer PC games since I was very young, but it wasn't until about five years ago that I really was able to go out and build an insane computer. For first person computer games it's all about having optimal frame rate, or smoothness, on your monitor. So my computer's hardware and peripherals all were picked to get optimal frames so that everything renders smooth on the screen. (E.g. a standard monitor refreshes at 60 frames per second and a good gaming monitor refreshes at over 300+.)
But, as it turns out, having a great gaming computer is also good for handling lots of development work!
Also, you are one of three employees who has Adaptability as their top CliftonStrengths, which means you pivot and go with the flow well! How does someone who is so flexible stay motivated in your work?
I think that my ability to be adaptable helps me stay motivated during work. I find that I am always learning new coding languages or techniques and then incorporating them into my work. It's always a challenge at first, but I enjoy taking it on and I feel very accomplished when I finish a project.
How do you find enjoyment outside of the "office"?
Pre-COVID I would travel a lot and pretty much follow the band Phish around the country. I have seen them live over 110 times since 2009.
How do you juggle your work and family life? Do you feel as though you've achieved a good work-life balance?
Juggling your work and family life, properly, is important. Family is important to me and setting time aside for them is definitely a priority of mine. But being a remote employee, it's made it easier for me to visit family and friends across the country and work simultaneously.
What is your secret to success?
My secret to success is to make sure that everything I do, I aim to do the right way, and with care, intent and confidence.
Are there any words of wisdom or anything else that you would like to pass along?
I would like to encourage people to search for a career that they are passionate about and enjoy doing. I think it's very important to be able to wake up on a Monday morning after a long weekend and not be upset or annoyed to get back to work!
And finally, if you could share a meal with anyone (dead or alive) who would it be, and why?
If I could have a meal with anybody (dead or alive), I would choose a meal with Jerry Garcia, the leading guitarist/singer of the Grateful Dead. Jerry was an amazing musician and it's told that his personality was also amazing. He is someone that brings joy and calmness to my ears and soul and having an opportunity to meet him in person would be amazing.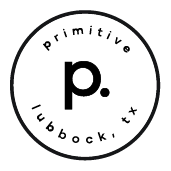 About the writer, The Prim Pack
I'm Buffy the Bison! When I'm not strolling through the plains of West Texas, I am proud to represent Primitive and the digital craftsman it is home to.