BLOG Primitive Employee Spotlight: Lauren Pugh
Primitive Employee Spotlight: Lauren Pugh
POSTED BY The Prim Pack | Jan 15, 2021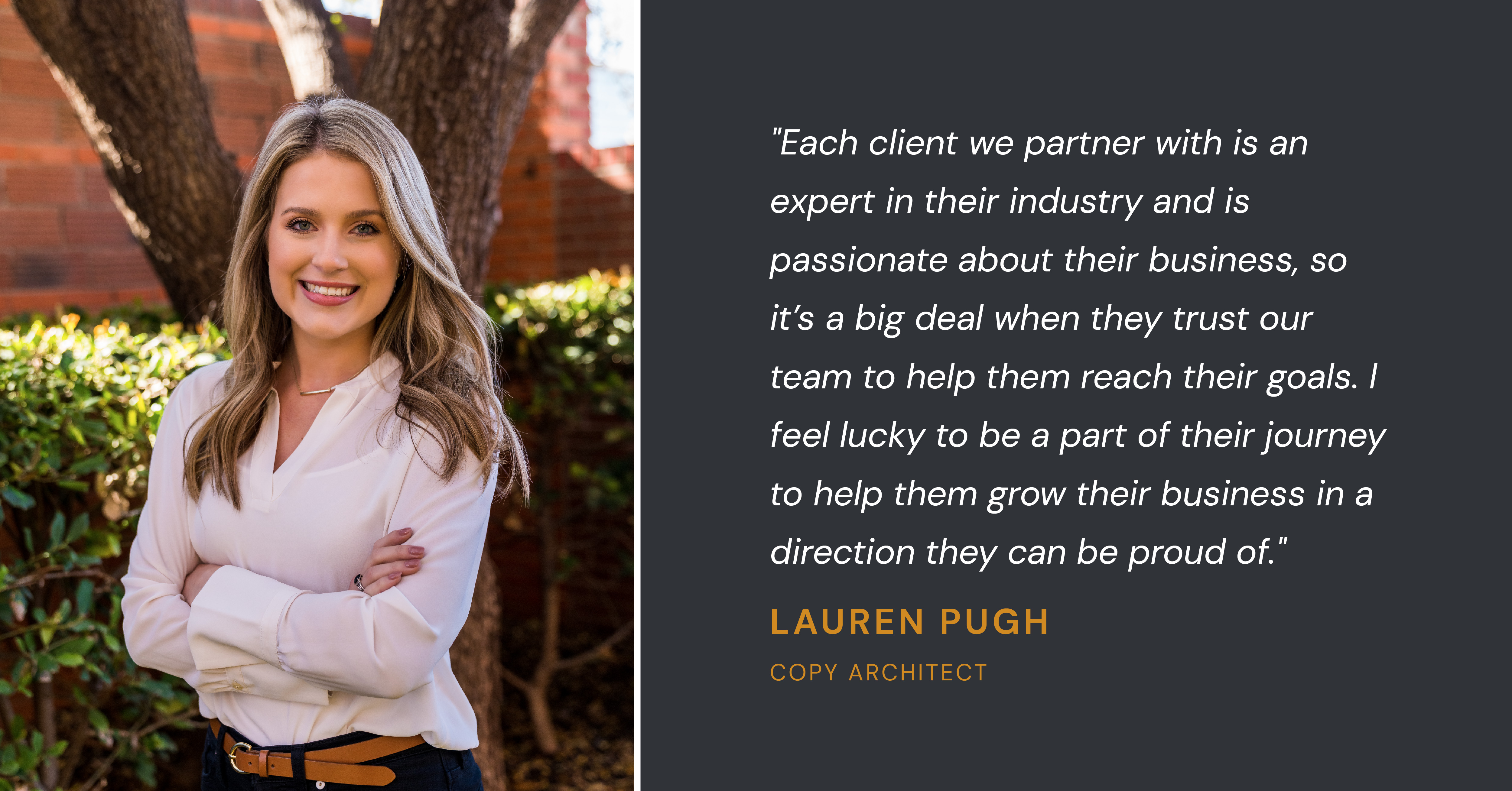 Name: Lauren Pugh
Position: Copy Architect
Location: Lubbock, Texas
Job Description:
I help brands communicate with their audience across various digital and social platforms. I listen to the goals of each client, dissect the strategy, research trends, and collaborate with other creatives to create the right message for the right target audience.
Tell us a little bit about your background and how you found Primitive.
During the spring semester of my senior year at Texas Tech University, I completed an internship with Primitive as a copy intern on the web team. During this time, I was able to broaden my understanding of digital marketing and greatly improve my skill set all while getting an inside look at the daily operations of an agency. After my very first day I knew that Primitive was the place I wanted to be.
When did you start with Primitive?
During the final weeks of my internship I was presented with an opportunity to join the team full time as a Copy Architect for the digital team. Since my start in May of 2019, I've worked across various teams to provide copy support and content strategy to create compelling video scripts, engaging web copy, conduct research, focus on SEO, and so much more.
What would you say are some of your favorite projects that you've worked on at Primitive?
This is a tough question – a few big projects come to mind, but I think my favorite project is whichever one I'm currently working on. Each client we partner with is an expert in their industry and is passionate about their business, so it's a big deal when they trust our team to help them reach their goals. I feel lucky to be a part of their journey to help them grow their business in a direction they can be proud of.
How has Primitive helped shape you into the leader you are today?
Primitive has supported me as an eager college kid to a young professional in what has proven to be a constantly evolving industry. I'm surrounded by a group of kind and talented individuals, and I learn something new from them everyday.
What excites you the most about Primitive's future?
I think the most exciting thing about Primitive's future is that there isn't just one end goal we're constantly working towards. It's more of a standard or expectation that is continually being raised. I don't think Primitive will ever sit back and get comfortable doing the same old same old, which is encouraging.
Now let's dive more into you! How do you like to stay motivated?
After diving into my results from the CliftonStrengths assessment with our Chief of Staff, Annie, I discovered that one of my top five strengths is Learner. I have a strong desire to learn and improve through learning, whether it's in my writing or something totally unrelated. This helped me understand that I feel most energized and motivated when I'm learning something new and challenging myself to improve mentally or physically.
What's your favorite thing to do outside of work?
My favorite thing to do outside of work is to get moving! From cycling classes to walking outside to online dance classes, I find that working up a sweat is one of the best things I can do to clear my mind and instantly feel better.
Are there any words of wisdom or anything else that you would like to pass along?
"Do something your future self will thank you for."
This is a saying that has stuck with me for years because of how applicable I find it to be in every single part of my life. Whether it's something as small as unloading the dishwasher or getting a head start on a task at work or doing something out of my comfort zone when I really don't want to, I never regret doing something that will make life a little easier down the road. There are so many things you can do to make tomorrow a little easier and yourself a little stronger.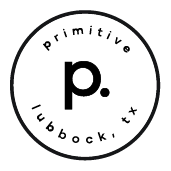 About the writer, The Prim Pack
I'm Buffy the Bison! When I'm not strolling through the plains of West Texas, I am proud to represent Primitive and the digital craftsman it is home to.