BLOG Primitive Employee Spotlight: Danielle Holmes
Primitive Employee Spotlight: Danielle Holmes
POSTED BY The Prim Pack | Jan 22, 2021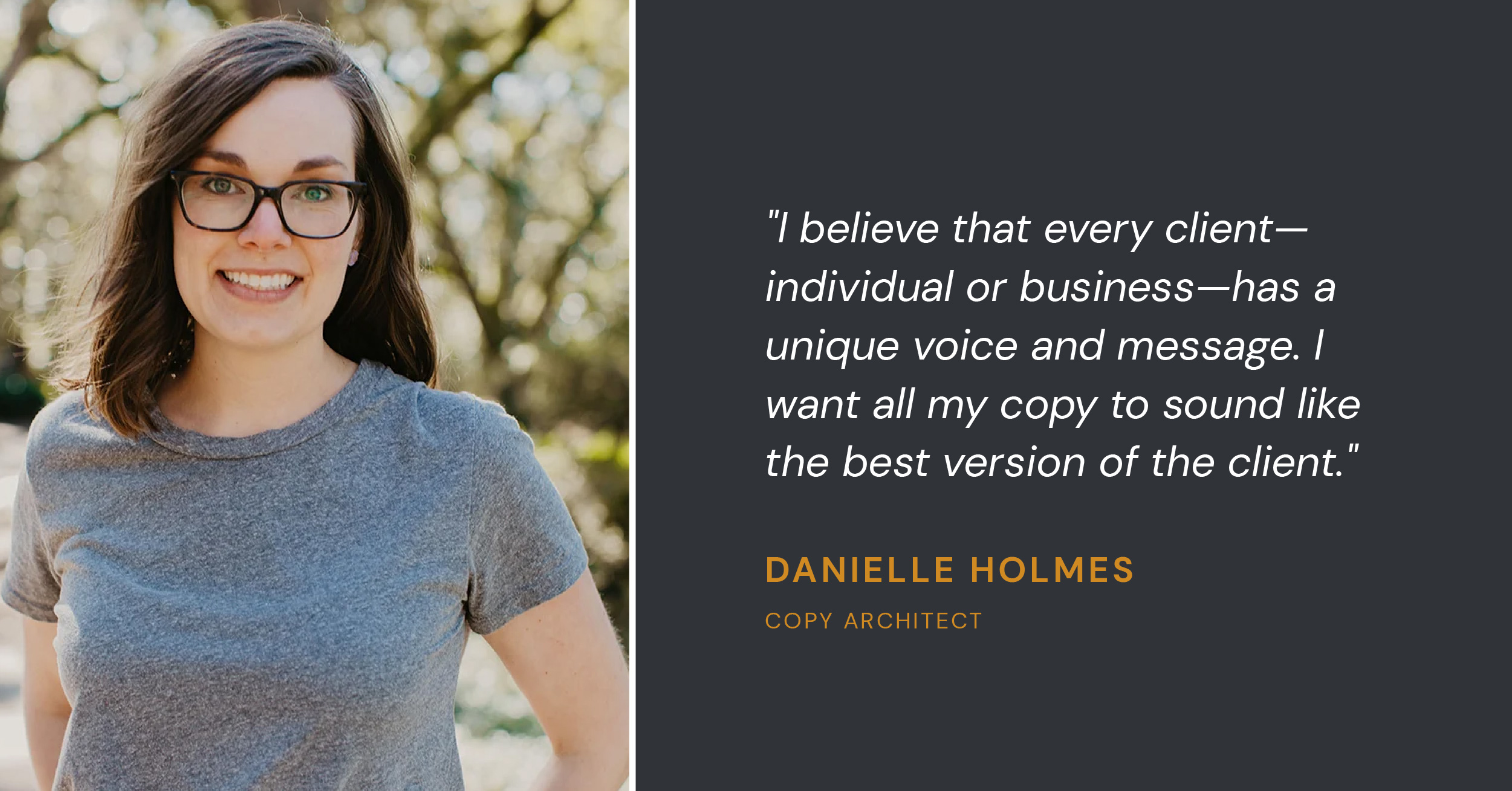 Name: Danielle Holmes
Position: Copy Architect
Location: Freeport, Florida
Job Description:
Short answer: I write short and long form copy for websites.

Long answer: I stay up to date on current marketing and web writing trends, work on keeping up enough general knowledge to feel confident writing (or at least finding a research starting point) for clients from all fields, and know when I need to ask clients for more information. I believe that every client—individual or business—has a unique voice and message. I want all my copy to sound like the best version of the client.
Tell us a little bit about your background and how you found Primitive.
Like so many military spouses, I have a diverse background. I hold a BS in Anthropology and an MA in English. Before finding Primitive, I worked as an art history instructor, barn hand, college professor, and eventually ran my own editing and copywriting business. When I ran my own business, I worked at a co-working space in Clovis, New Mexico, where I met one of the co-owners, Brooke, who happens to also work for Primitive.
I hit a point in my life where working the backend of a business and serving clients, while being a mom, was too much. When I told Brooke, she said Primitive was hiring and asked me to share my CV. Three interviews later I joined the Primitive team.
How do you stay creative?
For me, a major creative outlet is making time to read. I read fiction and nonfiction books, essays, and a little poetry. Seeing other writing styles, learning new facts, and getting lost in different times and places helps me refresh my mind. Three standouts: At Home: A Short History of Private Life by Bill Bryson, Mexican Gothic by Silvia Morena Garcia, and Becoming by Michelle Obama. I also try to make time to get outside. In Florida, I love a winter beach walk. In New Mexico, it was mountain hikes and ski runs. Writing is not a creative outlet for me. Writing is a labor of love.


Do you have a favorite tip for creating fresh and exciting content?
Find a playlist to get you in the mood! There's nothing like music that matches your client's vibe to find fresh phrasing, energy, and compelling word choice.

What would you say are some of your favorite projects that you've worked on at Primitive?
Manda Strong was a meaningful client to work on. I have an extensive family history of breast cancer. I love their mission of helping moms with cancer make memories with their families. Lubbock Symphony Orchestra is another favorite. Their content feels fun, fresh, and just a little fancy. I also really enjoyed learning all about steel and different types of steel structures for Heartland Steel.
What excites you the most about Primitive's future?
I love seeing how solid client relationships, being smart with finances, and treating people well served Primitive in 2020. I can't wait to see what those key pieces look like as the economy recovers. I also like seeing an organization that cares about employees succeeding.
Caring for people pays.
Now let's dive more into you! Do you have a daily routine or particular steps that you take every single day before you start work?
My pre-work routine usually involves my kids. My husband and I both get up to get ourselves and two kids ready for the day. I do school drop off for our preschooler. It's a great hour split between answering his questions and listening to a podcast on the way home. I do try to start every day with a mug of warm lemon water.
How do you like to stay motivated?
I think about my why. Even on hard days, your why can come through.
My current why is my family. I want my kids to see both their parents pursuing meaningful and balanced work. I also want to grow my career to give my husband more flexibility when his time as an active duty officer comes to an end.
What's your favorite thing to do outside of work?
Travel, reading, getting outside with my family, and foodie dates with my husband.
How do you juggle your work and family life? Do you feel as though you've achieved a good work-life balance?
I'm not sure work-life balance is actually a thing. When you work hard in one area, there has to be give in another. Currently, we make our family work with a great preschool for our son and a loving, fun nanny for our daughter. There's no good way to make a dual working parent household work without help!
We purposefully try to be mentally present during our non-working hours when our kids are awake. Recently, we've simplified dinners and kept open communication with our bosses about what our capacity looks like. Part of the reason I was willing to close my business and work for Primitive was their flexibility, and being okay with my traditional work day ending when my son gets out of school for the day.
What is something that not everyone knows about you?
I started riding horses when I was a kindergartener. We don't have any friends with horses here, so I miss riding!
What is your secret to success?
I truly believe that most skills are learnable with enough time and dedication. That doesn't mean you'll be the best at something, but you probably won't completely fail. Hard work pays off.
Are there any words of wisdom or anything else that you would like to pass along?
Your best changes from moment to moment. And all we can do is our best. Give yourself grace when your best doesn't meet your expectations.
And finally, if you could have brunch with any one person, who would it be and why?
I'd like to brunch with my friends who are currently spread all over the world. We've walked through complicated years of life together, but rarely get to meet up in person. Why brunch with someone famous when my besties are available?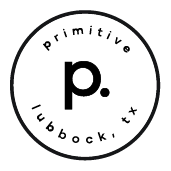 About the writer, The Prim Pack
I'm Buffy the Bison! When I'm not strolling through the plains of West Texas, I am proud to represent Primitive and the digital craftsman it is home to.