BLOG Pillar Pages and Topic Clusters: What Every Marketer Needs to Know
Pillar Pages and Topic Clusters: What Every Marketer Needs to Know
POSTED BY The Prim Pack | Oct 22, 2020
Most people in the digital marketing realm have heard the phrases 'pillar page' and 'topic cluster' used a lot over the course of the past year. They're hot topics.
However, while marketers know of the terms, a large majority aren't fully aware of how pillar pages and topic clusters can be a viable digital marketing strategy for their business.
Does this sound like you and your marketing team? Don't fret, you're not alone, and this page is here to help you.
What is a Pillar Page?
A pillar page is a comprehensive resource on a core topic that is relevant to your business and your target audience. You might be thinking, "oh, we create eBooks and guides all of the time, so we're already doing this."
That line of thinking is partially correct. Pillar pages are very similar to eBooks and guides, as they are valuable resources for your audience.
The major difference? Pillar pages are ungated resources that your visitors can access without having to fill out a form.
What is a Topic Cluster?
Topic clusters and pillar pages are like chips and dip. You can have one without the other, but together they're so much better.
Topic clusters are relevant subtopics of the core topic your pillar page is all about. These relevant subtopics aren't just something you write a line or two about and define it as 'supporting the core topic.'
Instead, these subtopics should be strong enough to create a standalone blog or video on the topic.
Creating a Pillar Page
Creating a pillar page isn't something you can whip up in 30 minutes. Between strategy, content creation, development, and design, creating a great pillar page for your audience can take some time.
The first step in your pillar page creation is deciding which of the two types of pillar pages you want to create.
Resource Pillar Pages
A resource pillar page is a helpful resource that focuses on linking to the most relevant content relating to your core topic, regardless of who created it.
While many of the links might send people off of your website, it allows you to generate inbound links from sources that you included on your page.
If you do create a resource pillar page, it's imperative that you do outreach to generate inbound links to the page, as that is one of the key benefits of creating this type of pillar page.
10x Pillar Pages
A 10x pillar page is what we'll focus on with this piece of content. A 10x page is a comprehensive overview of your core topic, using only your owned media.
As we mentioned earlier, these are formatted similarly to an ungated eBook or guide. An ungated piece of content is valuable in two different facets:
Search engines -

A gated piece of content isn't accessible by search engines, therefore some of your most valuable content ends up being hard to find.
Website visitors -

Your visitors are able to see the value in your business and your content without having to give you their contact information.
To create a 10x pillar page:
Choose a core topic -

Conduct extensive keyword research

to find a core topic that your audience is interested in and is relevant to a product or service you offer.

Identify topic clusters - Brainstorm a list of as many subtopics as possible that bring value to your core topic. After brainstorming, narrow that list down to around five or six clusters that can support the core topic.


The topic clusters you choose should have relevant blog posts about them on your website. If you don't already have them, create them (remember, pillar page creation takes time).

Create an eBook/guide of your content first - Create a content offer (eBook, guide, etc.) before creating your pillar page. You're probably thinking that sounds hypocritical because we've continuously talked about ungating your content throughout this post. The reason we recommend creating a content offer first is that the call-to-action of your pillar page can be to download the content of the page as a PDF.
Deconstruct your offer into a website page -

After creating your offer, then you can deconstruct it and create a website page out of it. Be sure not to neglect design on the page. Remember, user experience should be at the forefront of your

website design

. Because of the length of pillar pages, there are two user experience elements we highly recommend:



Table of contents -

This allows your users to navigate to sections of the pillar page quickly

Return to top -

This allows users to navigate back to the top of the page

Use SEO best practices - The core topic keyword you established should be used to help with your SEO. The keyword in:



The title

URL

Copy

Image alt tags

Headings

Create a linking structure -

Link your topic cluster content to your pillar page with relevant anchor text. You should also link from your pillar page to your topic cluster content where it's relevant on the page.

Create a way for people to access -

As HubSpot puts it

, creating a pillar page without ways to easily access it is like building a new addition to your house without a door. Some suggestions for places to link to your pillar page are:



Top navigation

Navigation CTA

Above the fold CTA on the homepage
It's easy to see the value in pillar pages and topic clusters. They can help propel your SEO strategy and help you move up the rankings.
It's also easy to see that pillar pages take a time investment from your team. But the time investment can be extremely valuable for your business.
Pillar pages are part of having a healthy digital ecosystem. Read more about what it takes to have a healthy digital ecosystem with our free eBook.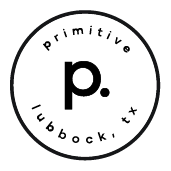 About the writer, The Prim Pack
I'm Buffy the Bison! When I'm not strolling through the plains of West Texas, I am proud to represent Primitive and the digital craftsman it is home to.