Messaging Matrix: Know Who You Are
Posted by Alison Quisenberry | May 27, 2022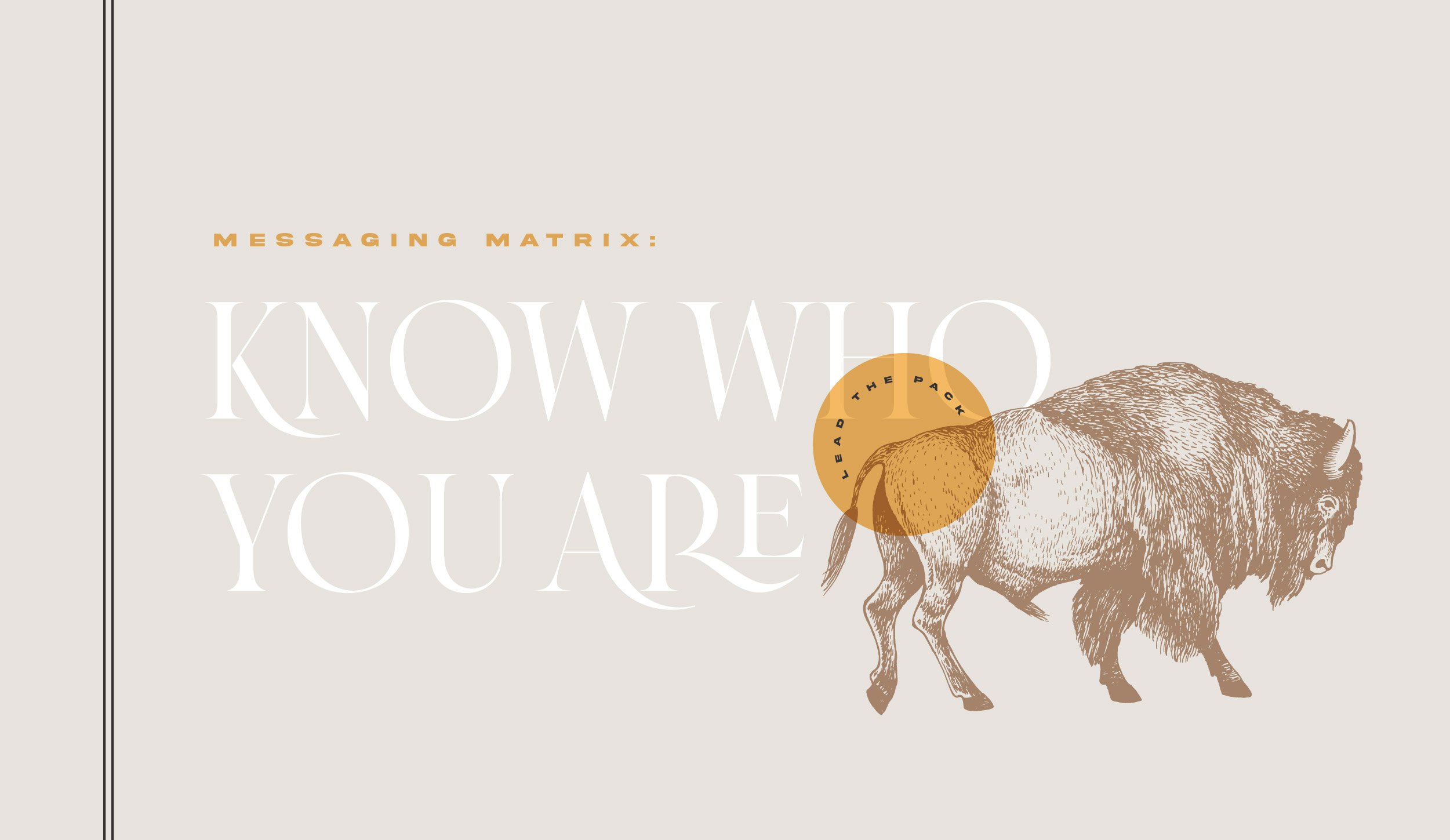 When you think of Apple or Amazon, what comes to mind? Or when you see McDonald's golden arches, what is your first thought? Whether it's good or bad, whether you're a customer of these companies or not… you know immediately who they are, what they do, and how you feel about them.
Aside from being some of the largest companies in the U.S., it's because they are masters in marketing. They have brand recognition down to a science. They have identified who they serve, who they are, and how to communicate that with the public. Their messaging is effective and successful.
Now consider local businesses in your community that you would immediately recognize based on their logo, slogan, or marketing. Are there a few that come to mind? In Lubbock, Texas, where you'll find the Primitive office, there are companies who have done this exceptionally well. A few auto groups and restaurants in particular.
The point is, you don't have to be one of the largest companies in the country to market well. To be memorable. To effectively communicate who you are and why potential customers should care. Here's how.
Identify Your Audience
Another word you could use here is… identify your stakeholders. Your business and its image does not only affect your customers or clients. We're bringing everyone in on this step. Consider your:
Current and potential customers
Current and potential employees
Management
Collaborators
Community
It matters how your company's message is communicated to that entire list of contributors. Working through this step can be fairly simple with the members of your team… but when it comes to potential customers–that can be the more challenging part.
We like to use what are called buyer personas. We define a buyer persona as:
"....a semi-fictional representation of your ideal customer based on market research and real data about your existing customers. It is the process of researching your ideal target personas and using that representation to segment your audiences and tailor your messaging."
After creating these fictional personas, complete with demographics and information like hobbies, likes and dislikes, and so on, you're able to understand and visualize who you are, and are hoping to market to.
Identify Who You Are
What do you want to be known for? Like so many of the above-mentioned brands, an idea or image immediately comes to a person's mind when they see a certain logo or slogan… So what idea do you want to formulate in people's brains?
Let's break this down into two categories.
Brand Value
Insert: your brand's core principles. This is where you decide and define who you are and what you believe in. What does this company, that you worked so hard to build, stand for?
We'll give you an example. Ours. At Primitive, we have five core PrimValues.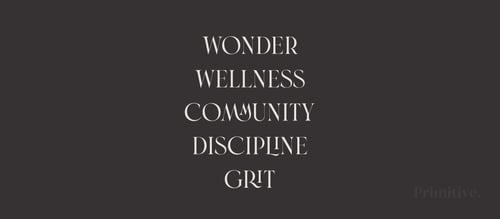 Throughout everything we do, internally and externally, we remain true to these five values. What are yours?
Brand Positioning
This is where you can brag a little. What niche do you fill? Ask yourself these questions:
What product or service do I provide?
How am I better than my competitors?
What do I do better than everyone else?
The answers to these questions undoubtedly influence your messaging. Once you've solidified your position, you can start formulating your game plan.
Build + Deliver
This is where it all comes together. We call this interlinking. All of the work and research you've done and gathered is used in what is called a messaging matrix. Think of it as your playbook to marketing success.
Build
Here's a simple example of what it could look like:
| | | | |
| --- | --- | --- | --- |
| Audience | Channel 1 | Channel 2 | Channel 3 |
| Audience 1 | | | |
| Audience 2 | | | |
| Audience 3 | | | |
| Audience 4 | | | |
Using those buyer personas we mentioned, and the research you gathered with your team, identifyies your different audiences. Channels are where your messaging is going to be seen, heard, or read.
Like we said, this is a pretty simple version of the matrices we're discussing. Whatever you believe needs to be added so your messaging is effectively communicated, can be. That can be anything from your brand's mission statement… to columns for specific products and services. These matrices can be built in whatever way is best for you. They're not one-size-fits-all and that's the beauty of it.
Deliver
And now, it's time to deliver your messaging to your audiences. Again, this doesn't just mean externally. Arguably, this tool will be one of your greatest assets for your internal team as well.
Your sales team will refer to the buyer personas when planning their strategies each quarter.
Your marketing team, internal or outsourced, will use this messaging matrix as the foundation of all the content they create.
Your management team will apply this to their work… knowing it defines who you are as an organization.
This tool ensures your company, as a whole, is on the same page. So when your brand's message is communicated to the world, it is sturdy, sure, and cohesive. It will be effective and memorable.
Whether you're looking for a logo or a full messaging matrix, we're here to help. Through a meaningful and intentional relationship, Primitive and our branding experts are ready to assist you in identifying who you are, so your message is delivered to your audiences effectively and successfully.
Ready to get started?