BLOG Utilize The NBA's Digital Marketing Tactics for Your Brand (2020)
Utilize The NBA's Digital Marketing Tactics for Your Brand (2020)
POSTED BY The Prim Pack | May 19, 2020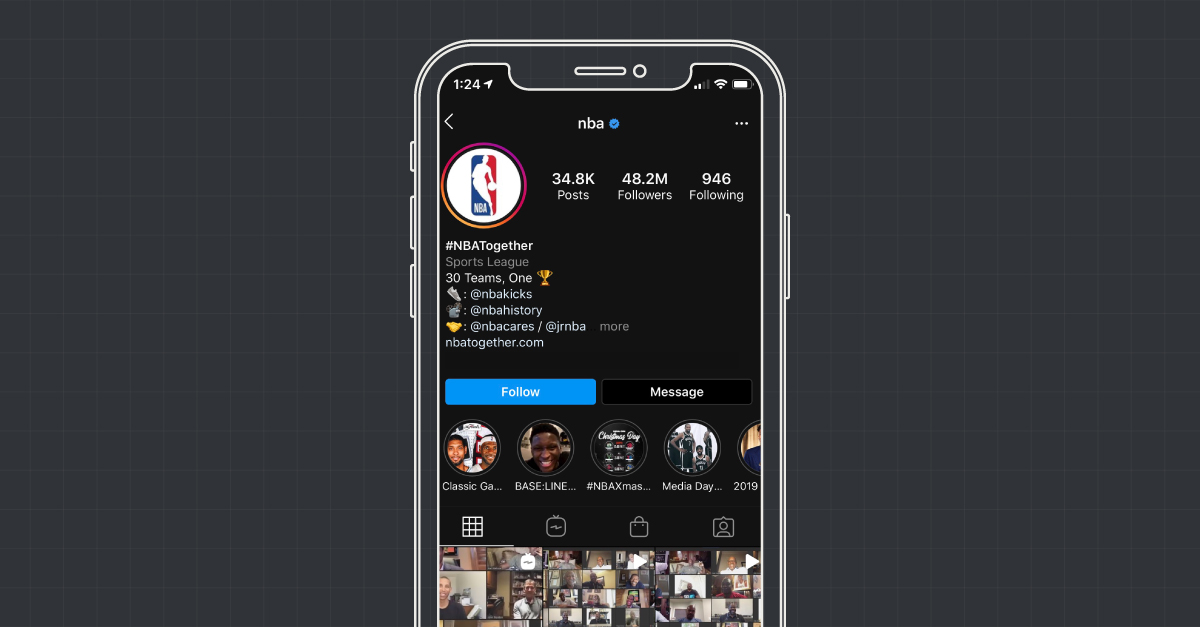 As fans have started to come back around, the National Basketball Association (NBA) recently experienced some of their highest ratings in years. The revival can be thanked in large part to their brilliant, league-wide digital marketing strategy.
Even better? You can employ some of the same efforts at your company right now.
Content Marketing
The NBA knows that its fans crave content, and they funnel it to them.
To start, each team in the league employs an expert to compose game recaps, articles, and other stories on their respective website. Even though each team is provided media to write stories about the players, being able to employ their own carefully crafted team of experts helps them curate their own story and determine how they want it to be told.
Another way the NBA provides content to their fanbase is by employing several more experts to create solely for the league's website. This website provides a space for fans to congregate to see everything that's happening with their favorite team and/or for the entire league.
This exact strategy can and should be employed by your brand.
Creating content on your website about your business and your industry creates a place for your targeted audience to come to for valuable information. In a sense, your website visitors become 'fans' of your content because it's reliable and helpful for them.
Social Media
No other professional sports league does social media as well as the NBA does.
Each team employs at least one social media manager to keep team social pages fresh with real-time content, blog posts, and updates. Along with that, the official NBA social media pages share updates from around the league. Followers of the league are never left in the dark about what's going on because the league does such a tremendous job of keeping pages updated.
Where the league really excels is its constant release of fresh and relevant content.
Social pages across the league post GIFs,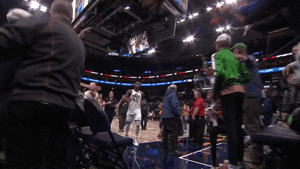 videos, and interact with their fans (and even each other). They have a variety of different post types that keeps their content fresh. While it may take more work from your digital team to pull this off, it can be extremely beneficial to your social presence.
So what can your brand do to take this strategy and score the winning shot?
Create a humanizing presence.
The NBA does this well by interacting (a.k.a engaging) with their audience. And, even though these teams in the league have millions of followers, they still take the time to interact directly with their audience by asking questions, posting polls, and responding to tweets, for example.
Personal Branding
Part of the NBA's growing popularity comes from it allowing their star players to brand and market themselves. Players can sign endorsement deals with other large brands that, in turn, help market the league.
They also don't stifle players getting involved in causes that are important to them, and they allow players to be marketable on their personal social media profiles, which only helps the NBA's branding.
You might be thinking, "Personal branding doesn't mean much to our business; we can't have employees in commercials for Gatorade." And while you're probably right that your employees aren't inking deals with big-time companies, personal branding can still be extremely effective for your company.
For example, you can leverage your employees to post content that your company produces on their LinkedIn and personal Twitter accounts. This helps bring more brand awareness to the wider net of people consuming your content.
Joining podcasts and writing guest posts for other companies is also a great way to leverage personal branding with your employees. For example, if your CEO joins multiple podcasts in your niche, they can establish themselves as a thought leader, which can help bring in new website visitors, and hopefully customers.
As we mentioned, the NBA's popularity is soaring, and these digital marketing tactics are helping it grow. Don't be afraid to steal their tactics and employ a slam dunk marketing strategy.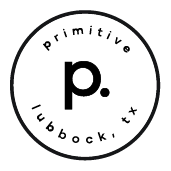 About the writer, The Prim Pack
I'm Buffy the Bison! When I'm not strolling through the plains of West Texas, I am proud to represent Primitive and the digital craftsman it is home to.