How Much Should You Spend on Marketing?
Posted by Buffy the Bison | July 6, 2021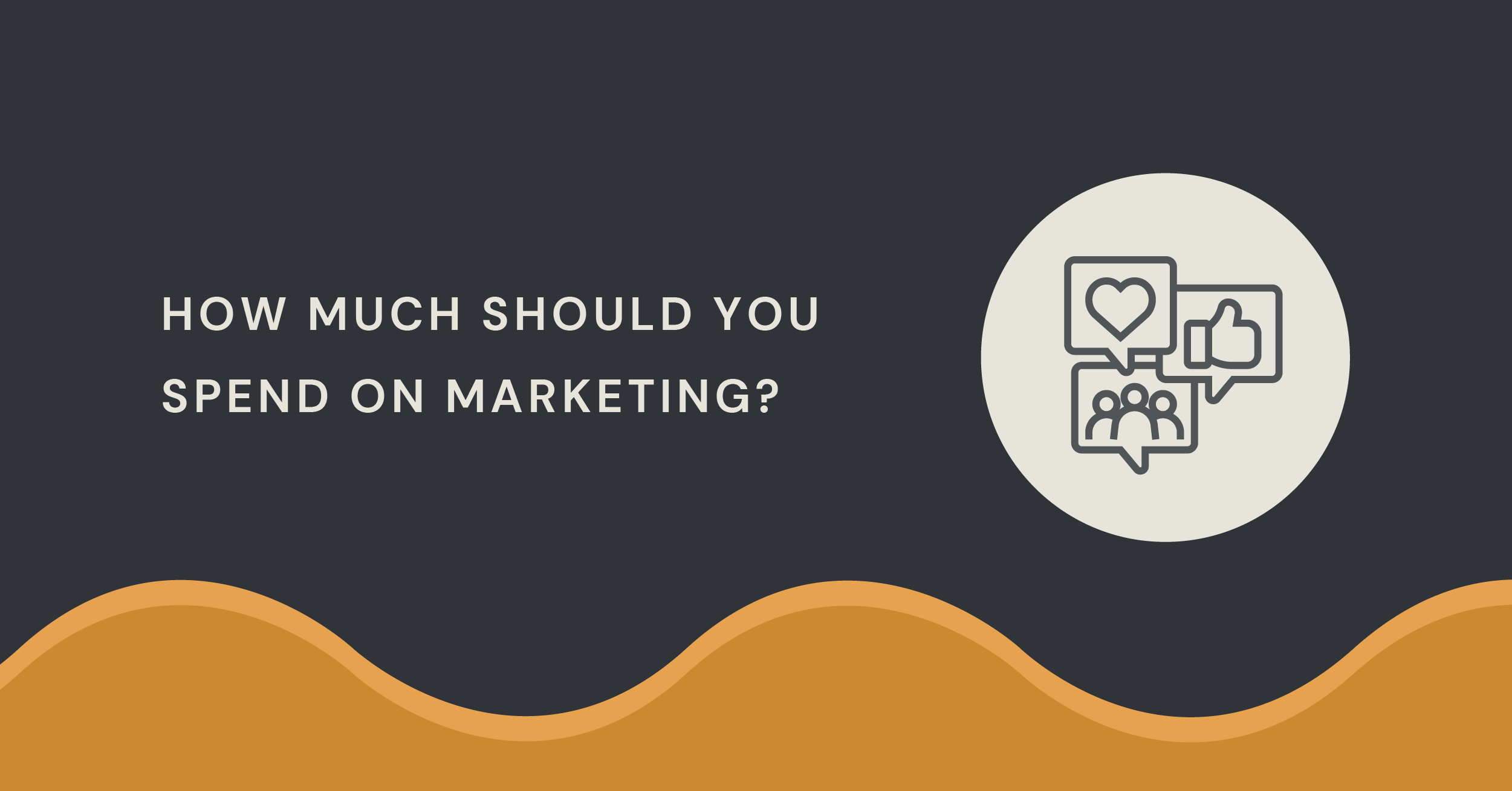 When embarking on the journey of starting a business, there are more than enough questions floating around just ripe for answers. Many of them involve business essentials and sound a little like this:
Who are my primary customers?
How am I different from my competitors?
How will I price my products/services?
Do I need an LLC or S-CORP?
As expected, the journey of a small business owner never quite has a finite destination. And once these first rounds of questions are answered, there's always a second round ready, and right around the corner.
These subsequent rounds in particular lend themselves to directing the growth and sustainability of your business:
How do I acquire new customers?
Should I add more service lines, or increase my price points?
What is the best way to increase my ROI?
Fortunately these questions that directly impact the longevity and profitability of your business fall under one, singular umbrella – marketing. And we're here to help you figure out how much your business should invest in your marketing budget along with how to develop it in order to generate the highest ROI possible.
Let's dive in.
You have to _______ money to ______ money.
"You have to spend money to make money." We've all heard, and probably uttered, the saying many times. And in the world of marketing that's about 98% true. But in good ol' Primitive fashion, let's barrel through the finish line in full force, grab the remaining 2% and alter that statement to say:
You have to invest money to make money.
Spending money on something that often comes across as intangible is scary.
(Let's just get that out of the way.)
Marketing is often seen as a luxury that shouldn't be bothered with until a business's sales funnel is already at capacity. And that's simply false.
Marketing is, especially with all the new technology and martech stacks available to new and budding entrepreneurs, an investment that should be baked into a business plan from the start.
Far too often business owners believe not spending on marketing on the front-end = savings, when in fact not investing in marketing early on compounds into additional spending down the line.
To put the concept of investment into modern-day perspective, let's take a quick look at popular cryptocurrency, Bitcoin. Having originated in 2008 priced at a whopping $0.0008, the decentralized digital currency now goes for MUCH more. (As of publication the price for one bitcoin was estimated to be $33,219.98)
That means that investing in marketing – something that has proven to provide thousands upon thousands of business owners with a guaranteed high ROI – is both a sound and wise investment that pays off in the future of any business.
Benefits of Marketing
After reframing marketing as an investment versus a luxury, it's now time to understand both the reach and benefits a marketing budget has on one's business.
A well-developed digital marketing strategy allows businesses to:
Interact with prospects and understand their wants
Create brand awareness and loyalty
Reach more customers for less than traditional marketing methods
Track data on your marketing efforts to capitalize on what's working, and nix what's not
All of this and more is exactly what any budding business owner should want.
So...How Much?
In 2012, the U.S. Small Business Administration stated that the general rule of thumb for any small business generating less than $5M in revenue is to allocate 7-8% of that revenue to marketing.
Fast forward to February 2021 and according to Deloitte's 26th edition of The CMO Survey, most marketing budgets are sitting at roughly 13.2%, which is an increase from pre-pandemic levels. These numbers only serve to accentuate the belief of the overwhelming expectations that "Digital investments [will] continue to pay off big for companies."
Marketing Budget: Breakdown
Now that the evidence proves more organizations are allocating a higher percentage of revenue to marketing, how should a business owner go about refining the budget for maximum efficiency?
A large majority of the priority given to various elements in your marketing budget will depend on the industry you're in and the maturity of your business.

For example, if you're a new small business owner, a larger percentage of your marketing budget will most likely be given to affiliates and influencers to boost your brand recognition, whereas companies like Amazon spend much less within that segment due to already having a robust online presence.
That all being said, the average marketing segments a business will want to define for their budget are:
Technology – the necessary tools required to create the campaigns and collateral
Advertising – paid ads such as sponsored content, native and physical ads, search engine ads, and social media promotions (Instagram, Facebook, Twitter, Tik Tok, LinkedIn, Snapchat, etc.)
Content – blogs, emails, media (photos, videos, and podcasts), free and gated resources, etc.
Personnel – both new employees and freelancers
Once you have a good idea of what your business requires AND have thought through your marketing strategy, you can utilize one of the many marketing budget templates found either through a general Google search or through our partner of choice, HubSpot.
Regardless of your business or the template you choose, remember that success always starts with a sound plan. There's no obligation to check off every element within a marketing budget template, but having the awareness of where your dollars are going now, and where they could be invested, is critical in obtaining sustainable and maximum growth for your business.