BLOG Distinctive Design, Crafting Your Brand's Aesthetic to Convert
Distinctive Design, Crafting Your Brand's Aesthetic to Convert
POSTED BY Brittany Lewis | Oct 31, 2023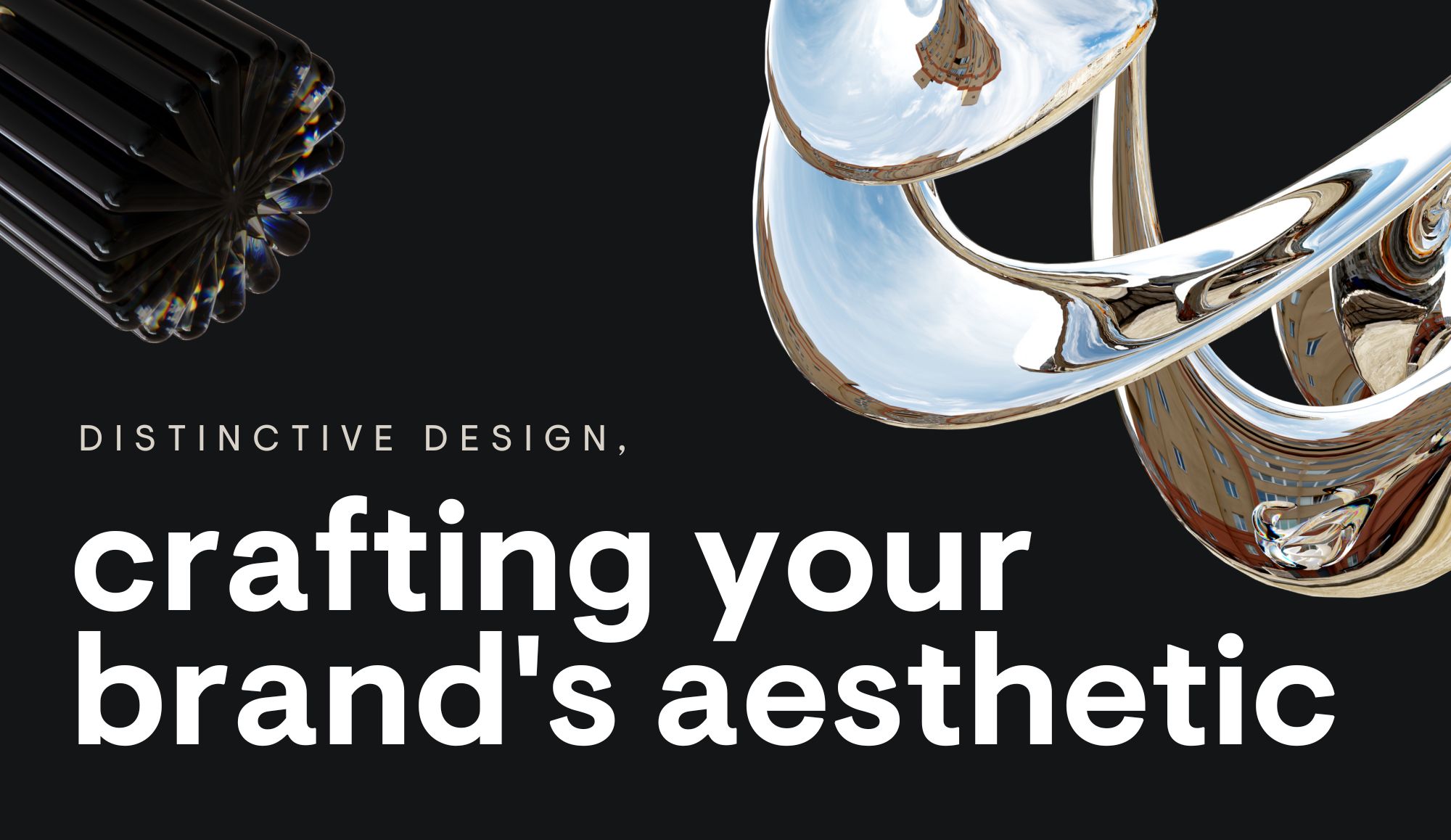 In an increasingly visual world, graphic design, logos, and web design matter more than ever. If your brand's marketing aesthetics are missing the mark, you may get lost in a swarm of competitors. On-point design speaks volumes to the customer and converts a browser to a loyal consumer.
If you want your business to stand out from the competition, listen up.
Create a Stand-Out First Impression
Essentially, your business's aesthetics act as the persona of your company. They are your first interaction, your initial confident handshake with your audience. If those aesthetics work, it communicates your business's values, services, and mission, ultimately fostering a deep and lasting connection with your target audience.
Our senior design specialist, Morgan Mann, offers golden advice when it comes to design. With ten years in the industry and stellar projects earning multiple Addy Awards (can you tell we're fans? 🤩), Morgan is all about first impressions.
She cautions that there is a delicate balance to achieve. You must communicate visually that your business is in your particular industry by sticking to that industry's design norms. Yet, you don't want to be so vanilla that you are lost among your competitors. Morgan says, "Pushing the boundaries in terms of design can really make you stand out. Just doing what everyone else does doesn't necessarily make for good branding. Be Bold!"
"Brand Cohesion Reigns Supreme"
One thing to consider regarding your brand is the collective work of ALL design elements. As Morgan so eloquently put it, "Brand cohesion reigns supreme." And she is right. Like a mismatched outfit, if your brand logo clashes with your website design it's not cohesive. Those design assets will work against one another. We may be in the 2020s, but it's still a little taboo to wear a t-shirt to a black tie event. Your messaging and design elements must align across all platforms. This spans social media to print media and beyond.
The good news is when this is done well, cohesive logos, graphics, and web design can build your marketing machine. For Morgan, that is when you know you've achieved that delicate balance. "This translates to unwavering consistency in your branding materials, ensuring a seamless and unmistakable vibe across all your interactions." When your brand stands out, it converts to sales and, eventually, loyal customers who passionately share their love of your product or service with others.
Build a Platform for Trust
Once your brand aligns across all platforms, the ball is in your court. You then have the eyes and ears of your target audience. That means it's time to prove how your service or product is valuable. While this is simple enough, it is critical. You must live up to your promises, or all your spiffy design elements lose value and discredit your marketing.
When you deliver, you get a return. This might be as simple as a follower sharing a post on Instagram or as helpful as a customer promoting a service experience by word of mouth or Google reviews. The point is, when they see that your branding matches the services or goods you promised, they will be more willing to promote it. And soon enough, they will return for more.
Take an Insightful, Critique Tour
If you're unsure about your business's first impression, it's time to take a tour. You don't have to pack your bags for this one. The only thing necessary is for you to take a step back and be as open as possible. If your business is your baby, this might be a little difficult. It could be helpful to recruit someone less familiar with your business to do this, too. Browse your landing pages, websites, logo and branding messaging, and social media platforms. Here are a few things to consider while you take your tour:
What's your initial impression?
Does your messaging (words and images) effectively communicate what you sell or the service you provide?
Does your website and social media communicate your brand's credibility?
How do the colors and design elements feel? Are they consistent throughout?
Check for outdated fonts, photos, or graphic images. (Example: comic sans).
Does your overall impression communicate what your company values? For example, are the colors and images stuffy or friendly? Are they outdated or pixelated?
Once you have a clearer picture of your brand's overall first impression, compare your aesthetics with your competitors. Who stands out more? Who looks more credible?
Wherever you are in your marketing journey, one thing is for sure. We're cheering for you. Not only that, we are ready to partner with you to create a unique, stand-out vibe that converts. So, reach out and connect with our team. We would love to chat.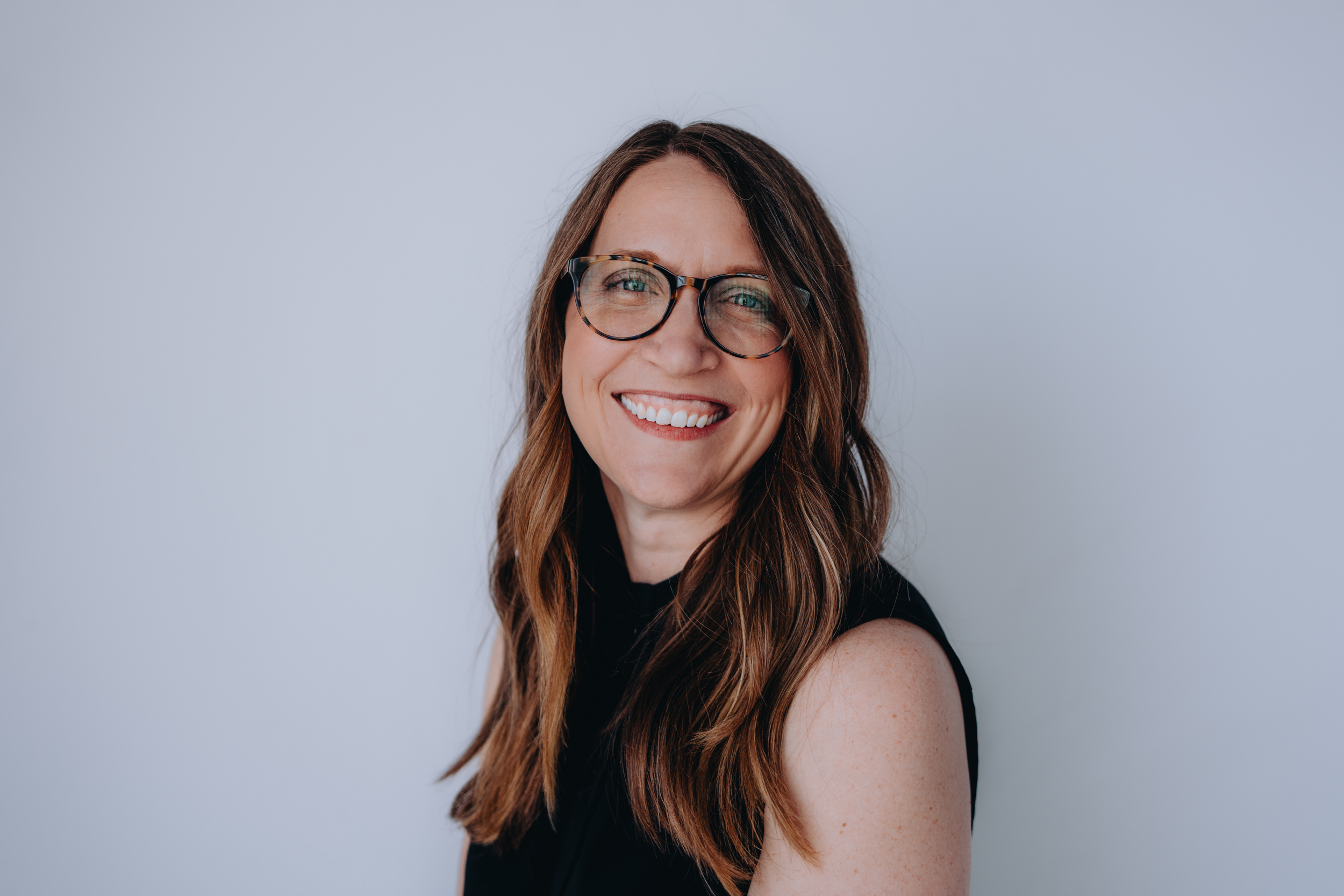 About the writer, Brittany Lewis
Brittany is a copywriter at Primitive and enjoys connecting with people, exploring new ideas, and expressing thoughts through written language almost as much as she loves a latte. As a Texas Tech University graduate, she is a Red Raider through and through. She graduated with honors in 2009 with a Bachelor of Arts in English. Since then, she has spent a large part of her career in the field of education, teaching English to secondary students and working in early childhood programs.