Benefits of Interactive Web Design
Posted by Lauren Pugh | August 5, 2022
The common goal among web designers and developers is to create an overall engaging and enjoyable experience for website visitors. And when you design a website with your users' habits and behaviors in mind, you can create a positive experience that guides their journey and meets their needs.
One way to build this experience is with interactive web design.
What makes web design interactive?
You guessed it. Interactive web design is the approach of making a website in a way that interacts with its visitors. When done well, these interactive elements help communicate with the user about where they are, what is happening, and what they can expect to happen next. Overall, this creates a better, more human experience for those navigating your website.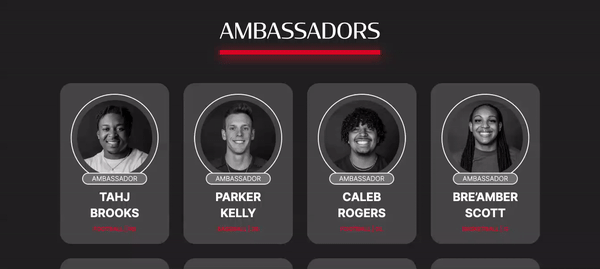 Does interactive design
really
matter?
The interactive part of web design is often a collaborative effort between a developer and a web designer. At Primitive, this is an ever-growing part of our GDD process as we look for ways to incorporate interactive elements to improve the UX for new and existing projects. This approach has the opportunity to make a significant impact on our clients and, in turn, their audience.
Here's a look at some of the benefits of interactive web design.
User Experience
The extra layer of interactivity gives users more control and freedom as they explore your site. These interactivities allow users to customize their experience, improve the user experience, and turn leads into customers.
Creative Freedom
Designers work to create a website that is interesting and engaging. Some elements of interactive web design allow you to make better quality, on-brand content. These include:
Visuals: animations, videos, illustrations, infographics
Virtual product testing
Feedback: quizzes, surveys, forms
Social media buttons
Brand Credibility
The strategic use of interactive design elements can add a level of polish and sophistication, which is incredibly beneficial to how your brand is perceived. It also provides a personal experience that people want to share, encouraging more natural backlinks – a major win for SEO.
Feedback
Another benefit is the ability to install activity tracking tools to analyze trends and feedback to optimize your website based on the customer's experience and satisfaction.
A Website that Works for Your Business
Rather than just viewing a simple page of text on a static site, an interactive web design pulls in your visitors–making them a part of the journey. It improves the UX and authority that your site offers leads. It interacts with potential customers and guides them through a web flow thoughtfully designed by a developer and designer.
To generate conversions with a website that works for your business, get in touch with our team to learn more.