BLOG 10 About Pages To Inspire Yours
10 About Pages To Inspire Yours
POSTED BY The Prim Pack | Jul 2, 2020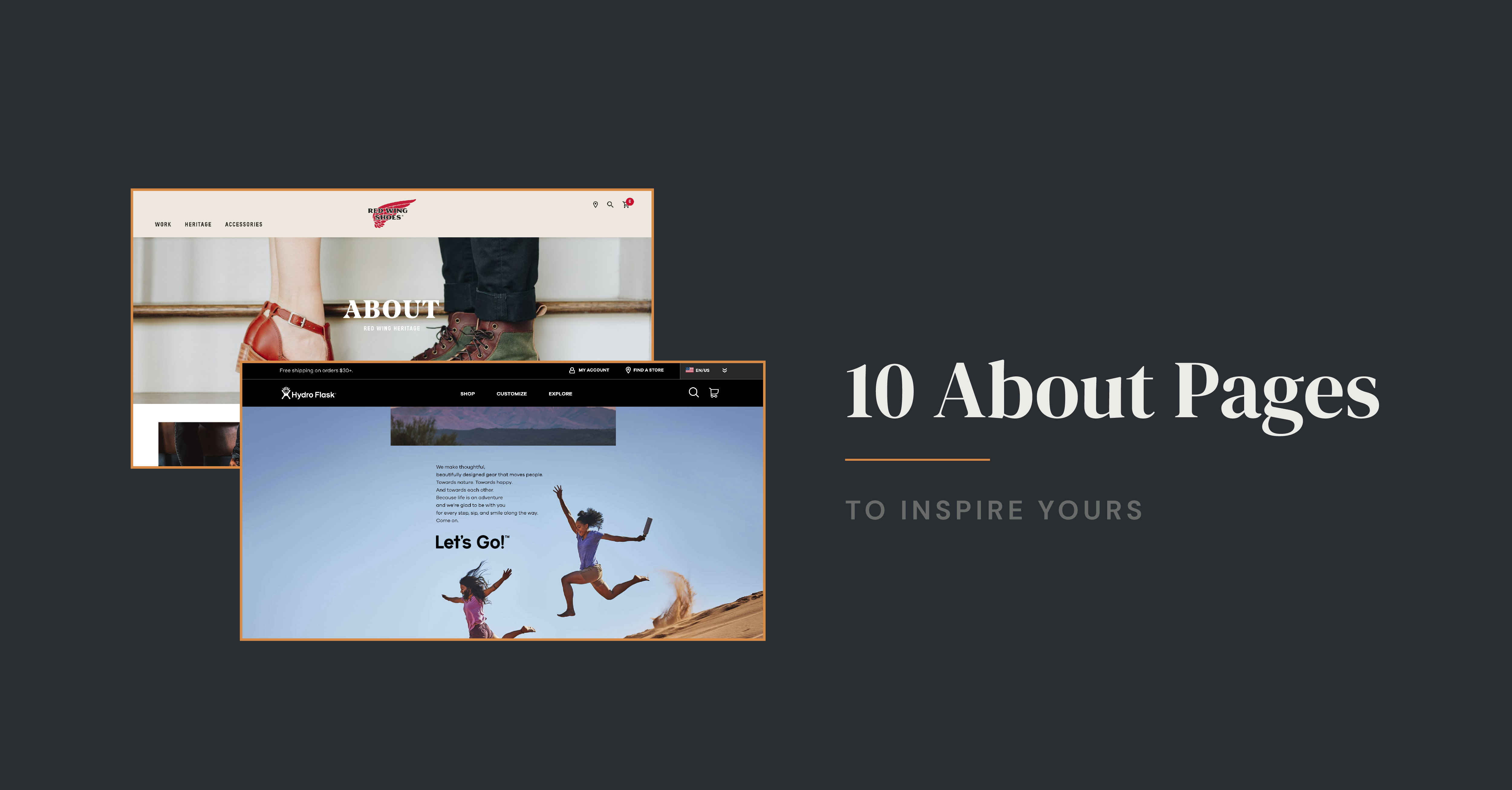 Many businesses put much thought and time into the creation, design, and copy on their homepage, and for good reason. It's the first page most visitors see, and getting it right helps to keep them interested in your business. But while your About page is pretty significant as well, fewer businesses put the same effort into its creation and design.
Today we're going to look at 10 businesses whose About pages just crush it. We'll see what goes into creating copy that people want to read, how to use photos and videos to bring life to your page, and why the design of your About page is important to keep visitors hooked.
Why Your About Page Matters
Regardless of what you decide to call this page (we've seen everything from About, About Us, Our Story, to Our Heritage), it is an important part of your website because it reflects your company, your team, and your values. It's also where prospects go to learn more about your company to help them decide whether or not to trust you to solve their problems.
While clicking on an About Us page doesn't require quite as much initiative as filling out a form or subscribing to a blog, the majority of people who click on this page of your website are intrigued by your company and more likely to be a serious prospect. To see what a great About Us page looks like, check out the 10 pages we have shared below, and see how you can learn from their examples!
10 About Us Pages That Will Inspire You
Given the vast number of websites that exist on the internet, there are obviously many more fantastic pages we could have shared. These 10 are just the tip of the iceberg, but we think you'll agree that they are worthy of your time.
Hive: While Hive is known for increasing a team's productivity and efficiency, their About page proves they know a thing or two about their audience as well. Their About page features a great combination of intentional copy, engaging photos and design, and a timeline to share their story and their mission.
Mortal Kombucha: Honestly, the entire website of this fizzy, probiotic drink is worth a read. Their copy is just that good. The About Us includes this same super-charged copy, along with great photos and a peek into their history.
Airstream: Airstream's "About" page is actually termed Heritage. While it takes a bit of navigating to find it, it's absolutely worth the effort. Because Airstream is one of those brands that has withstood the test of time, you want to know their story. Their Heritage page does not disappoint, with copy and photos that make you realize this is a brand that has always been cool.
Red Wing Shoes: Technically, this iconic brand offers two different About pages (the second can be found here). Both pages share about the Red Wing legacy and their commitment to excellence over the past 100 years. The first focuses more on the heritage of Red Wing products, their process for making them, and tips for making them last. The second page shares a more in-depth look into the Red Wing company as a whole.
Drift: Some About pages take one option for their construction: perhaps they choose to focus solely on the copy, or they invest in telling their entire story in a long format. Some brands go a more visual route, focusing on a timeline, photos, or videos. But with their About page, Drift has chosen several of these options. The page shares a glimpse into the Drift story, uses photos and designed images to catch your attention, and offers snippets of "proof" about why they're worthy of your trust.
Stumptown Coffee: The people at Stumptown know how much their customers value a good cup of coffee. So, they share about that entire process beautifully, both in the words and the images they use. Going through their About page is almost as enjoyable as drinking a cup of their coffee.
Dave Hansen White Water Rafting: White water rafting is an absolute adventure, and this About Us page portrays that adventure perfectly. Not only do you learn Dave's personal story, but you also learn about the story of a company that is committed to helping people enjoy the Snake River. The photos are engaging, the copy is captivating, and the entire tone is authentic and positive.
Saddleback Leather: Dave Munson knows a thing or two about creating leather goods that last, and his story is definitely worth reading. Moral of the story? If you have an intriguing start, share it with your audience!
Hydro Flask: One of the fun things about purchasing your own HydroFlask is that they come in such unique shapes and colors, and the brand takes full advantage of that fact in their About Us page. The entire page is fun and bright, and does a great job of sharing their story, purpose, and values.
Moz: Yes, this leading brand knows just a thing or two about SEO, but they also understand quite a bit what visitors like to see from a company's About page. The copy here is concise but clear: they let you know exactly what they do, why they do it, and how they've proven themselves worthy of your trust.
A Bonus: If you've followed us for a while, then you know that things look a bit different around here. That's because we wanted to make sure everything on our website is a true reflection of our team and our work right now. We'd love it if you'd check out our About page and meet our team.
From About Us...and Beyond
An intentional About Us page is just the beginning. Your entire website should be designed to help prospects make a decision about your company. Every element of your site can help this decision: from the branding you choose, to the layout, to the copy on every page. Are you interested in learning how our team can build a site that engages your audience and converts leads into customers?
Our team has built hundreds of sites over the years, and we've learned a thing or two about designing a website that works. We would love to meet with you, learn about your company and your website, and help you create a site that converts.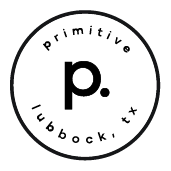 About the writer, The Prim Pack
I'm Buffy the Bison! When I'm not strolling through the plains of West Texas, I am proud to represent Primitive and the digital craftsman it is home to.