Primitive Employee Spotlight: Mahsam Abbas
Posted by Leisa Redmon | May 14, 2021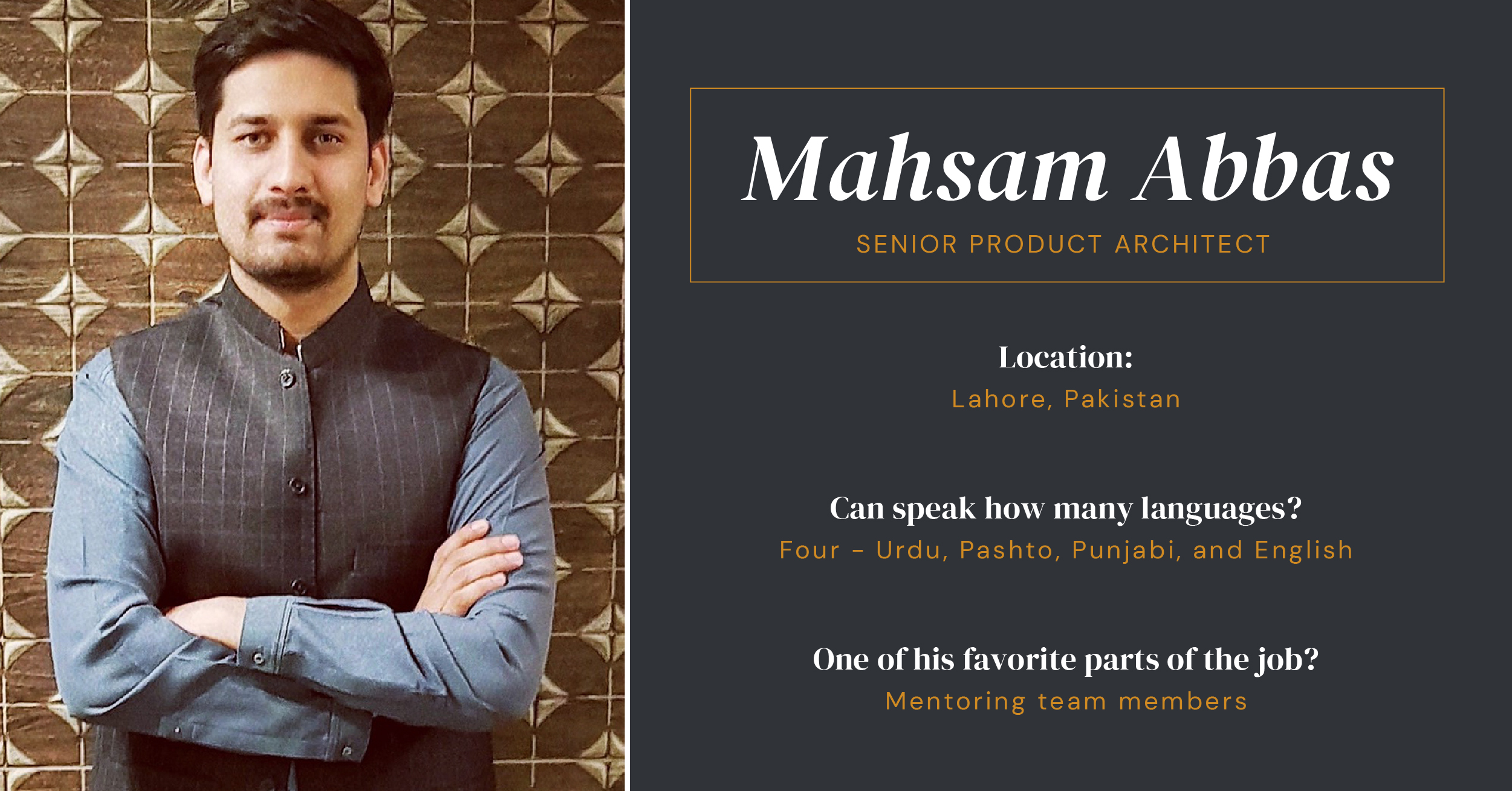 Name: Mahsam Abbas
Position: Senior Product Architect
Location: Lahore, Pakistan
Job description?
I work on executing client projects through the development of features, components, and queries. I work alongside the Project Owner to understand and implement solutions to the tasks in sprints, while also working with others on the team to develop software solutions by understanding information needs. I also help lead the software team on a few projects.
What is your professional background?
I am an accomplished Product Architect with 7+ years of professional experience. I have worked on large-scale projects and applied good programming techniques to solve complex problems by writing object-oriented, scalable, and maintainable code. I have also been responsible for code reviews.
In a nutshell, I am a computer geek who loves to explore new technologies and am always ready to face new challenges.
How did you find Primitive?
A friend of mine referred me to Jerred, Primitive's co-owner and CTO. I had a talk with him about my skills and expertise and after a few days, I received an offer from Primitive.
What are some of the favorite parts of your job?
I get to work on a lot of new technologies which makes my job interesting for me. Also, I get the chance to mentor my team members on different projects, which is one of my favorite parts of my job.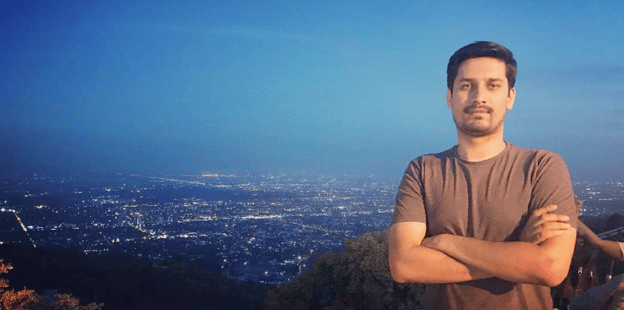 What have been some challenges?
Some challenges associated with being a Senior Product Architect are managing the leadership role and working with a distributed team in different timezones.
As somebody that doesn't come from a marketing background, what's it like to work at an agency like Primitive?
I like the communication aspect of the job and learning how to communicate with a client. It's a challenge speaking with a non-technical person and helping them understand. I like getting to do that.
What gets you out of bed in the morning ready to come to work?
The Development team is really great and they all have an excellent level of knowledge and expertise. I like working with knowledgeable and skilled people who can help me learn more as well. The culture at Primitive is very open which means you can speak with anyone that may want to help or even collaborate with you.
Managing culture with remote employees can be hard. What is your experience being a remote employee and what do you enjoy about it?
What I like most is that we have excellent communication. We do weekly team calls and calls with the manager. They want to know what you lack and how to help you. I also really like the flexibility and choosing the hours to work that are best for me.
Okay, now let's talk more about you. What's your daily routine?
I wake up a little late in the morning and go cycling. Then, I have my first cup of coffee as soon as I get back. I start working at 11:00 am. I check emails and slack messages and then most of my time after that is spent coding. I usually spend time with my family later in the evening either having coffee or dinner.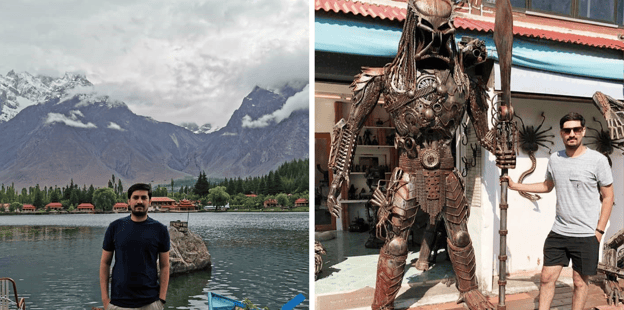 How do you balance your personal life and work/what do you do for fun?
For fun, I like to play indoor and outdoor games and go cycling. I like outdoor games like cricket. I like to travel maybe once a month and I like to watch movies and shows. I choose the hours that I want to work so it is easy to manage my work and personal life.
How do you define "success" in your job?
I would say success means completing goals, meeting deadlines, communicating well with the team members, and helping others with their work. Overall, success to me is just maintaining a good environment.
What's something not everyone knows about you?
I can speak four different languages: Urdu, Pashto, Punjabi, and English.
How do you stay motivated?
I set short term goals for myself, and I try to learn new things so I am always moving forward.
Words of wisdom to pass along?
I have a favorite quote that says, "Ever tried. Ever failed. No matter. Try again. Fail again. Fail better." It inspires me a lot.