Primitive Employee Spotlight: Kennedy Harrison
Posted by Lacey Wilcox | March 2, 2022 Name: Kennedy Harrison
Position: Graphic Designer
Location: San Antonio, Texas
Job Description: I wear a lot of hats! I get the privilege of designing print, emails, newsletters, and social media calendars for clients!
What is your personal background? I was born and raised in San Antonio, Texas! I am a 24-year-old who graduated from Abilene Christian University with a major in graphic design and one class shy of a history minor! I pride myself on being a lifelong learner. I love to research and read things thoroughly and dive into subjects that interest me for hours on end!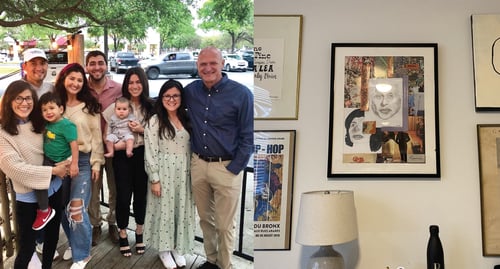 What do you enjoy most about your role? I love that I get to collaborate with others and work creatively with Primitive's brand!
What is the most challenging part of your work? Juggling creative projects when they're all due around the same time!
If you could learn to do anything, what would it be? I would love to be able to design for film or write a historical book on a specific time period in American history!
What does a typical day look like for you? Wake up, make a smoothie, take vitamins, get cracking on work and listen to podcasts while I do it!
How do you stay motivated? I like to stay updated on current design trends and continue to research what the top brands are creating for inspiration!
Who do you admire and how have they influenced you and your work? Greta Gerwig! I really look up to the beautiful work she's done and her use of color in films! She is an expert on creating perfect moments and I hope to be able to do that with design!
What's something not everyone knows about you? I am thoroughly invested and well-read in pop culture from any era and have a podcast with my sister-in-law where we talk about pop culture, tv, and movies! Her name is also Kennedi Harrison, so our podcast is called The Kenside Scoop! Please no one listen, I'm embarrassed.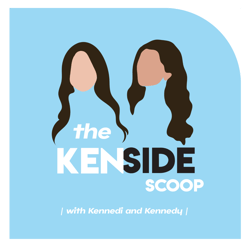 Favorite quote? "No one can make you feel inferior without your consent." -Eleanor Roosevelt
In five words (or less) what advice would you give someone in your profession? Continue to make what YOU like! Don't conform to the normal style if it's not what you love! If you look and don't find someone designing what you love, maybe it's because you're supposed to be the trailblazer. You will be the most creative person in the room if you can learn to put to paper what's in your own head, not anyone else's.
Fill in the blank: I never leave the house without my podcasts!